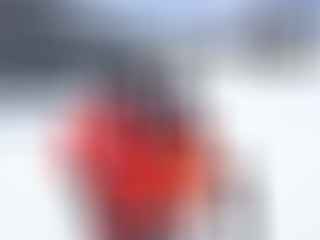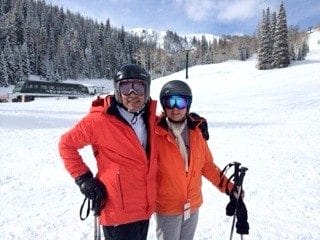 It is hard to believe ski season is right around the corner. If you are anything like me, you have yet to even think about ski season. I am still in summer beach mode, but my family is getting the ski bug which means I need to get planning.
Disclosure: This is a sponsored post by Vacatia.
We've loved to hit the slopes as a family since the twins were itty bitty. From ski school when they were first learning to now when we can go out all day as a family, life on and off the slopes is great when we are in ski country. But, there is so much more to ski vacations for us, like the family time. Being together just the four of us or with our extended family and friends doesn't get any better.
These are in no particular order as we have found them all to be great for families with skiers of all different levels.
Top 10 Family Ski Destinations
Park City
Park City and Deer Valley are those places where you drop the kids at ski school and walk away. No need to wait for rentals or anything else, they do it all. Deer Valley has long been a favorite of ours and we love that both offer so many ski in/out places to stay.
Another great benefit to this area is that the Salt Lake City airport is just over 30 minutes from all the skiing. From the east coast, we can get a direct flight in the morning and be skiing by early afternoon. One difference to keep in mind when booking is that Park City allows snow boarding and Deer Valley does not.
Vail
Honestly, one of of the best things about Vail is The 10th. This amazing ski in/ski out restaurant is located at Mid Vail and the food is wonderful. Small plates make it perfect for a quick bite. Vail is a mountain for all skiers, although beginners have fewer areas. We suggest Vail for families with kids of all ages.
Angel Fire
This little find in New Mexico is a gem. The location is a bit unknown, so crowds are fewer, but the fun is great for the whole family. Angel Fire is also a family favorite for all the activities they offer. All types of skiing and snow boarding as well as tubing and camps for the kids. Our friend RWeThereYetMom knows Angel Fire the best.
Beaver Creek
Beaver Creek is truly for the entire family and great for a multigenerational trip. Infants are welcome at the nursery and there are ski school options for everyone. Is is a luxury family ski destination without the fuss, but with tons of activities. We love all the non-ski options and the food is great.
Breckenridge
Staying at Breckenridge is easy with a family. It is very walkable and the buses are free and easy. The skiing is for all levels and there are plenty of options both on and off the mountain for the kids. The village is perfect to hang out in or grab a bite to eat, but most notable is the view! We love the laid back feeling, but first class service at Breckenridge.
Keystone
Our favorite thing about Keystone is how the mountain comes alive at night. There are many slopes and the pipe, making it perfect for a day full of skiing, a good rest back at your resort, and then dinner and hitting the slopes again. There is just a different feeling when night skiing and everyone should try it. Keystone also has one of the best spreads of trails when it comes to level of difficulty, making it perfect for everyone.
Aspen
Aspen offers something for everyone. Aspen Highlands is great for young families, offering beginner hills and ski school starting at 5 years old. We love this little gem as it's a locals' favorite and because you won't be overcrowded.
Aspen Mountain is one of those ski resorts you really must do once in your lifetime. It's perfect once your kids are teens and confident, good skiers. There are no beginner runs and no group lessons. It is perfect for family private lessons to improve your skills. We love that we get to ski where the World Cups have been held! The food and shopping is top notch as well.
Copper Mountain
Copper Mountain is a great budget-friendly family mountain. There are four separate ski areas for different levels and snow boarding. So, each member of the family can find what is right for them or the family can all ski together.
Plus, we love the less expensive day passes. Copper Mountain is another locals mountain, which is great because this usually translates into smaller crowds than the other resorts.
Whistler
A world away, but close to home puts Whistler in our top ten. It is the only non-US based mountain on this list. Truly in a class of its own and not a great kept secret, but well worth the trip to ski there. Whistler is a magical place located a little over an hour from Vancouver. We also love all the other activities Whistler has to offer for the whole family. From adventures and scenery to eating and shopping, we love everything about Whistler.
Snow Mass
Snow Mass offers endless winter fun. Not only is the skiing amazing and you can be there a week and never ski the same route twice, but the other activities are plenty. Its one of the most family-friendly mountains we have found without being terribly overcrowded. We love the dining options as well and will grab a bite out and then enjoy the family-friendly night activities in the village.
Now that I've given you our top family ski destinations, if you're looking for a great idea for a place to stay, we know of a terrific program that works for families of all sizes…
Vacatia Properties
Recently, I visited a Vacatia property and learned all about their program. Finding the best location is now so easy with Vacatia. We love ski resorts where we have space to spread out and feel like we're at home. This is important to us on ski vacations.
Vacatia properties give us the bedrooms we need, a family room, a full kitchen, and are located on resort properties. Having all the amenities to enjoy and people to take care of everything is important, too. I can do as much or as little as I want and the space gives us time to be together, plus have space to be alone.
Vacatia properties provide us with a resort residence without the commitment. They take private resort residences that have unused time and provide them to families like us. We get all the benefits of being at the resort without the commitment, so we can visit wherever we want and there is something for every budget. For example, you can book a resort residence in SnowMass for $176/night or in Aspen for $669/night. And, if you enter the giveaway below, you can save even more!
Vacation #LikeFamily Membership Program
Vacatia recently launched its new #LikeFamily Membership Program which is free to join. Since I can never make a decision, I love that I can hold a property for up to 48 hours while I explore their site even more. They also have exclusive member offers and discounts for large groups and extended stays and a pay over time plan. You can book your trip and pay in installments of four payments, interest free.
And if that weren't enough, if you book your rental by Oct 31, for travel anytime, you receive complimentary insurance, so you get a refund when you or your travel companions can't travel because of a covered accident or illness.
Finally, there's even more good news for you…You can win a $500 Vacatia booking credit for your next trip, by registering for the giveaway here!
TravelingMom Vacatia Sept 2016

I am a home cook that does things my way. In my kitchen, I make breakfast, pack lunches, prepare snacks, and cook dinner. During the week, we eat real food that is homemade, organic, and local. On the weekends we do explore more of our local restaurants. I bake my own bread, juice fresh oranges every other day, and make my own kombucha and other weekly favorites.