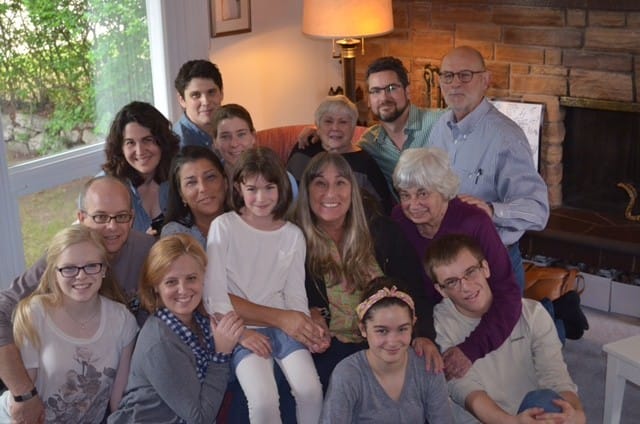 Traveling is a huge part of our lives.  We travel for fun, for vacation, for fly fishing, for work, for triathlons, to see family, and sometimes just because.  Finding the perfect place to stay always take priority, because where you stay plays a very important role in your overall vacation experience.
Whether we are staying one night or two weeks, we want to be comfortable, taken care of, have what we want and what we need accessible, and above all, we want to feel we are getting our money's worth.  This is true whether we are paying $150 a night or $1000 a night.  But, sometimes staying in hotels just doesn't meet all of our needs and we need an alternative.  That's when booking vacation rentals are a better fit for us and can be great when you travel, no matter the reason.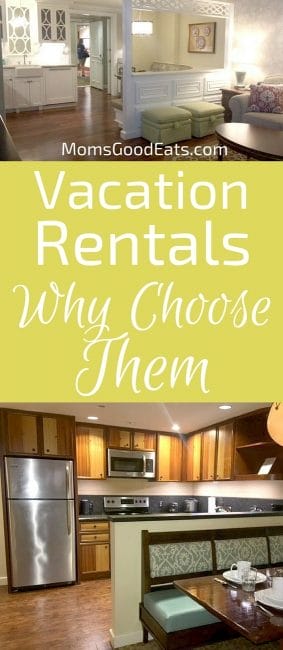 Top 7 Reasons to Pick Vacation Rentals Over Hotels
A Kitchen
Often we look for places that have kitchens, especially when traveling for triathlons, longer trips or to locations where I know I would like to visit the local markets and experiment in the kitchen with local specialities.  So, here are three reasons I love to have a kitchen when we travel.
First – You can live like a local and experiment with the local specialities.  Many times I have been known for arranging flights so that I fly in the day before the local farmers' market to stock up on what's locally fresh.

Second – We are real food people and love to eat whole real foods.  Although we love eating in great restaurants sometimes, at certain locations the food choices are limited both in selections and hours open.  When this is the case, we like to have a fully stocked kitchen to be able to eat what we like when we like it.
Third – Eating out on vacation can be very expensive depending where you are traveling.  We often make a plan to eat out one great meal a day and cook our other two.  Sometimes we even pack lunch to go.  We also try to rotate the meals we eat out, so we get a really good variety of food from the local area.
Although family vacations are supposed to be family time, we also need our space and quiet time.  This is very hard to do when everyone is in one room or connected rooms.  Staying in a condo allows for everyone to spread out and find their own space.  Whether you are off exploring all day, playing at a park, or just want to quietly sit and read a book or have a cup of tea, everyone needs downtime.  Having the space for downtime is a priority for us.
Space for Together Time
Whether you are traveling with your immediate family or multi-generations, it's a huge plus to have a gathering space.  Sometimes having everyone sit on one bed in a hotel room just doesn't cut it and gathering in public areas does not feel special.  Vacation condos are designed to have a general gathering room or family room and often times, private outdoor space depending on what you book.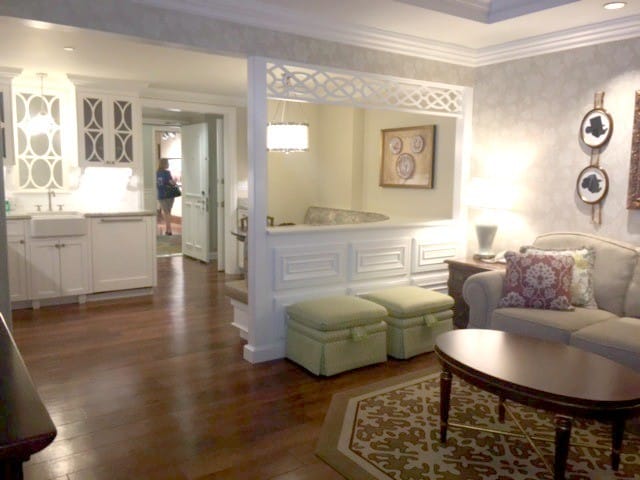 Saving Money
There are a few ways you save money by booking a vacation condo.  First, the kitchen and having space to store snacks, make coffee and tea, and have fresh water is huge.  Just running out for coffee and tea for a family of 4 can run you $20.   Also, by preparing a meal or two a day, you can save a lot of money.  Next, you can save money by not having to book multiple rooms and worrying about whether they are near each other.  Finally, many vacation rentals are from properties that are not sold out and you can find some good deals.
Privacy
This is huge for us!  Having a condo gives you a home behind doors.  No need to run and get anything and if you want to walk around all day in your underwear you can – not that we actually do mind you – it's enough knowing we can!!  This privacy will also allow you to get some great bonding time in and a few extra naps.
Use of Resort Amenities
Many times when you book a hotel or rent a private home, you either have no access to certain areas or have to pay fees.  With vacation rentals, you usually have complete access to all the resort amenities.  Take advantage of them!


Known Brand
We have booked with a variety of on-line direct booking rentals for apartments and homes.  You read the reviews, you pay your money, and you pray it is just what it looks like on the website when you get there.  We have had successes and we have had failures with this.
So, we've started booking with known brands like Vacatia.  Not only are we getting what we booked, but also, if there's a problem, they are quickly available to help.  With a known company like Vacatia, you also can book properties like the Disney Vacation Club and you know you are working with a reputable brand and will have no worries.
Recently, I was introduced to a new company called Vacatia, which is a world-wide resort marketplace for booking vacation rentals.  You search and book fully-vetted resort residences online at dozens of leading hospitality, timeshare, and premier independent resorts, all at a discount to you.
What I love about Vacatia properties its that they are all fully-managed and professionally-serviced condos or resorts that give you the comfort of more space, a kitchen, plus all the amenities of a hotel or resort.  You can use the pools, concierge, restaurants, beaches, and more.  It's like having your own personal home all over the world with no strings attached.  There are no hotels and no private homes in the collection.
Vacatia is for everyone from the budget traveler to the luxury traveler and from a solo traveler to a huge multigenerational family that would like a 4 bedroom unit.  I recently was able to spend the morning with their co-founder and CEO, Caroline Shin.  I was like – no way –  when she started to talk about the company, then I realized it was so smart and wondered why someone hadn't thought about this before.  I highly recommend you check out Vacatia when looking for your next vacation rental.
I am a home cook that does things my way. In my kitchen, I make breakfast, pack lunches, prepare snacks, and cook dinner. During the week, we eat real food that is homemade, organic, and local. On the weekends we do explore more of our local restaurants. I bake my own bread, juice fresh oranges every other day, and make my own kombucha and other weekly favorites.