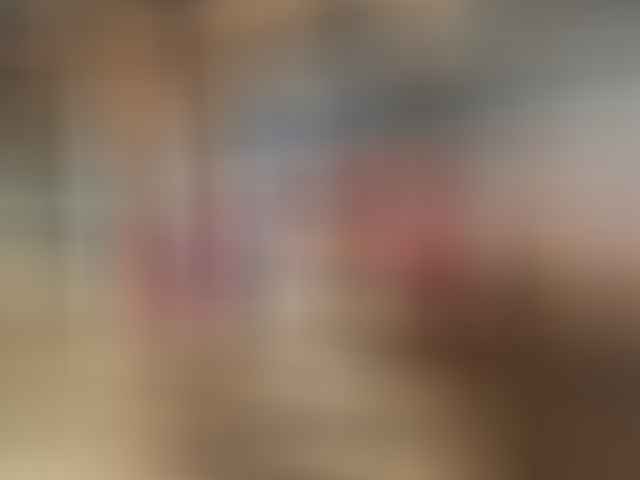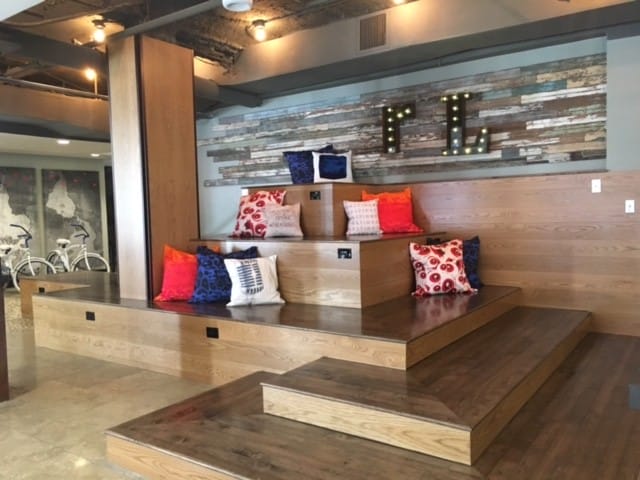 Disclosure: Consideration was provided by the mentioned brand. I was not paid for this article. All opinions are my own.
When you think of traveling as or with a triathlete, a big concern is always hotel accommodations and amenities. Is there a gym? Is there a pool or body of water nearby? Can we find the food needed to fuel properly? Not to mention, will the hotel have a comfy bed and a space to spread out in?
Whether for personal, business, or triathlon travel, we've found that the Hotel RL brand has what we need and hopefully you, too. Just to make it easier, Hotel RLs are opening up across the states, including Washington, Texas, Maryland, Washington, D.C., Utah, Missouri, and New York.. Here are our top reasons why the Hotel RL is the perfect lodging with a triathlete in tow.
The Rooms
I have to say the rooms are comfy and large. Depending on the room type, there is a comfy sitting area or chair for hanging out in. Both the Hotel RL Baltimore and Hotel RL Washington DC rooms I stayed in were large enough for a bike and any gear you are traveling with it. The beds are super comfortable with amazing linens, but the bathrooms really rock! The amenities are hemp-based and the towels are amazing; full-size bath sheets! It is the type of hotel room you can hang out in all day.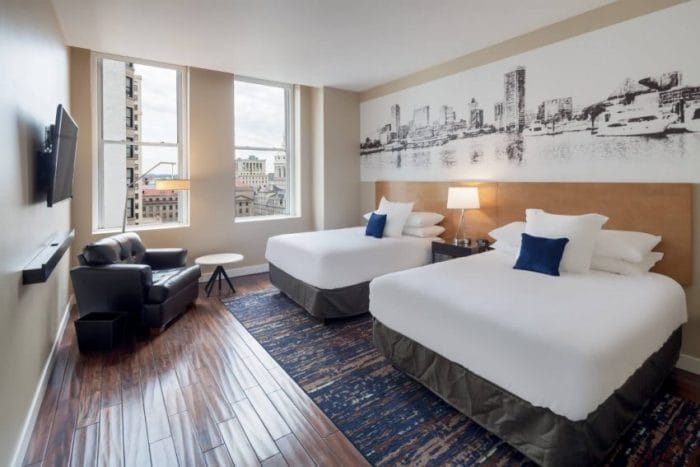 The Gym
While staying recently at the Hotel RL Baltimore, I had a rainy day and was unable to get out for a run. So, I headed down to the gym. The space has two areas; cardio machines and free weights and lifting machines. The equipment was very well-maintained and easy to use. There was plenty of space to spread out and do my workout and I was able to move freely from area to area. I loved how clean it was and although it did not have windows, the mirrors were great for form. Read #2 for more workout information.
They Know the Neighborhood
This is one of my favorite things about a Hotel RL. The staff doesn't just work at the hotel, they get out and explore the neighborhood. They know what's around. They talk to the other businesses and focus on being good neighbors. This makes it easy as a guest of the hotel when you need something, like a spin bike class or a pool. When I asked about a local pool, I was told about two options and they offered to make a call for me about lap swim times. There is no Consierge at a Hotel RL, as the entire staff is part of the team and work together to know the neighborhood to meet the needs of the guests.
The Bikes
What triathlete family doesn't love to get out and bike around the city they are visiting? Well, each Hotel RL has a small fleet of bikes that are free for the guests to use. They are easy to ride for anyone and very well-maintained, plus super cute. There are even helmets which is huge, as not all bike rental facilities or hotels we have visited offer helmets and unless you're a triathlete doing a race, who travels with a bike helmet? We will not ride without them, even in the neighborhood. The staff gave me great instructions on the best route to take and a few stops to make. Each bike is also equipped with a lock as well for stops along the way.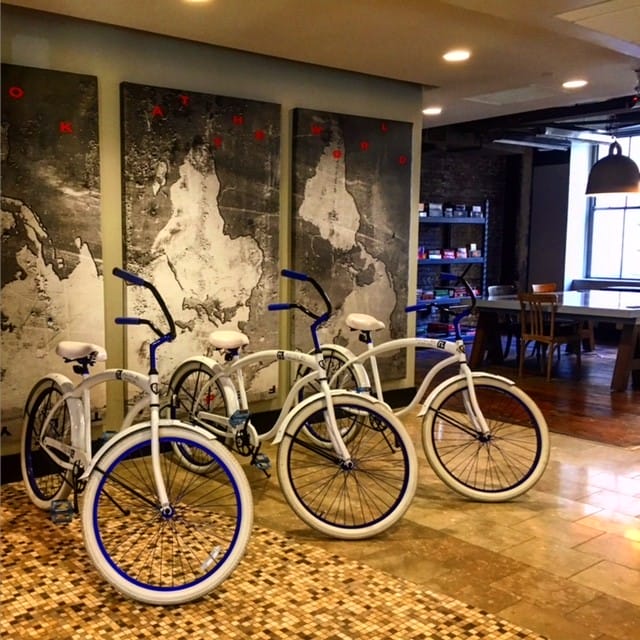 The Lobby
There are so many wonderful gathering spaces around the hotel that there is no need to stay in your room. The lobby is made up of gathering spaces that are comfy and feel like home. The Hotel RL Baltimore has seating areas, the Living Stage for live entertainment, a game/community room, and many other spaces to enjoy.
The Food
Each Hotel RL has a menu to fit the local area. The Hotel RL Baltimore has crab cake sliders and an amazing clam chowder. On our first night in Baltimore, we shared the house charcuterie and enjoyed wonderful house-made cocktails, which had a local flare. They also had local beers on tap. Each Hotel RL has a house coffee "shop" and the staff is specially trained on the signature drinks. I have to say that even though I am allergic to coffee beans, they smell great. I just can't tell you personally about how they taste. My travel companions did, however, rave about the coffee. I can tell you the tea was great and I loved watching them make the coffee from grounds.
Project Wake Up Call
One more reason why you should stay at a Hotel RL is it's Project Wake Up Call. Each time you donate $100 to Project Wake Up Call, you are not only getting a free night at Hotel RL, but you are also giving back to the local community. Each Hotel RL has partnered with a local cause that is near and dear to them and making a difference. 100% of your donation goes directly to the non-profit. The donation is hotel specific for your comped night.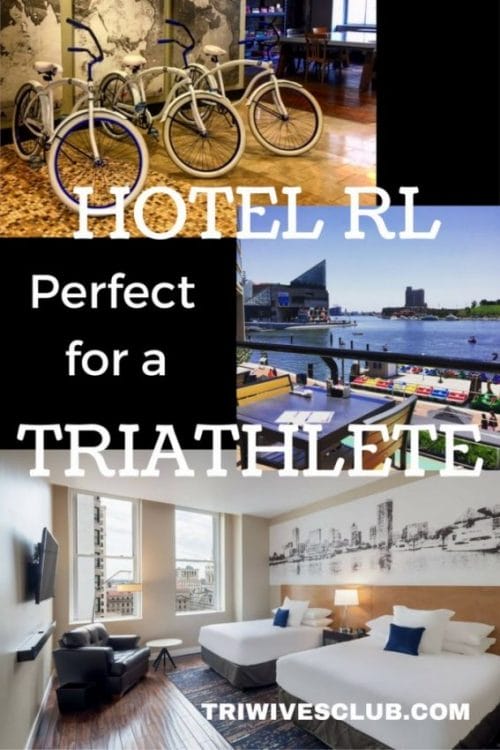 Which Hotel RL will you visit first?
I am a home cook that does things my way. In my kitchen, I make breakfast, pack lunches, prepare snacks, and cook dinner. During the week, we eat real food that is homemade, organic, and local. On the weekends we do explore more of our local restaurants. I bake my own bread, juice fresh oranges every other day, and make my own kombucha and other weekly favorites.