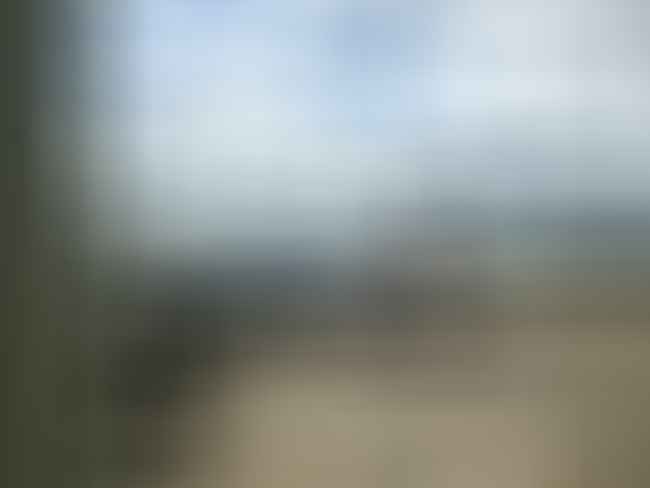 Now that holiday travel season is upon us, it's inevitable that people will face the dreaded "CANCELLED" post next to their flight at the airport.  I don't need to tell you that it can really make your travel experience awful or even ruin your whole vacation.  We've faced it more than once and if you haven't, consider yourself really lucky and please share some of your good vibes!
We recently had this most unpleasant experience traveling with our family.  But, having learned my lesson in the past, I now come to the airport fully prepared for the worst.  This means my stress level is greatly decreased and my sanity remains intact.  I'd like to give you some tips I've discovered that can help you handle the flight cancellation experience with ease and maybe even a smile.
So, here are my top tips to handle the dreaded cancelled flight:
Don't freak or melt down.  Remain calm.  Be nice, seriously.  Screaming and being rude to the agents will not get you far.  You can't do a damn thing about it, so all you can do is choose how you react and handle the situation.  That's why you've come prepared.
Sign up for the "notify/alert me" option from the airlines, if available, so you get notice of all flight changes.  There are also apps that track all the airlines and will send you status alerts, such as FlightView.
If you find out before it is announced or posted, don't tell anyone.  It's every person for themselves at this point.  Quietly find a place to deal with it. Call the priority line of the airlines; this is when loyalty to an airlines pays off.  We literally will take a non direct flight at times just to stay on our airlines of choice.  For example, with American Airlines, we are rebooked sometimes before the flight is ever announced cancelled.
If you belong to the airlines club or have access, get there fast.  The agents can assist, especially if you have status.  We have found if an agent at the gate says no or can't help, the agent at the club will figure it out.  If you have already been rebooked, you can get help with seats.
If you have used a credit card with a concierge/travel service, call them for help rebooking.  We were traveling with a friend who had an Amex black card and while the ticket agent was panicking and everyone was scrambling to get a new flight, he got all 4 of us rebooked on a different airline.
If you have to stay overnight, call the hotel you prefer if you are not at your home airport.  We like to stay on airport property, if possible, and would rather pay ourselves than go to some of the airline hotel voucher places.  We have often been reimbursed.  There are also apps for this such as HotelTonight.
If you don't have to spend the night and just have to wait a few hours, find your club of choice and get settled in.  We always prefer the American Express Centurion Lounge and often book lay overs based on where these are located.  I mean really – massages and good food!  The Priority Pass is our second go to, because sometimes clubs other than the airline you are flying on have better options, depending on the size of the hub.  There is also the LoungeBuddy app that will show you where the lounges are located.
If the airlines can't offer you rebooking for a while, try alternate transportation such as trains or buses or if you're not traveling too far, renting a car.  The app ExpertFlyer can help with other flight options.
Once you've been rebooked, just make the most of it.  Many airports offer so much now.  Get that manicure you need; do some shopping; and check out a new restaurant.  Yes, hot good restaurants are popping up in airports now, including home town favorites like Stubbs in Austin.
If you're traveling with kids, make sure you've come prepared what with they need to keep occupied and chargers for any electronics.  Chances are you're traveling with this anyway, so nothing new here.
Program all of the potential phone numbers you will need, including your travel agent, credit card travel services, airline priority line, hotels – both where you are staying and at the airport – into your phone.  You don't want to be scrambling when seconds can count.
Join frequent flyer programs and check what access you have to clubs with your credit cards.  Know your frequent flier numbers and passwords.  But, be aware that just having a frequent flyer number won't get you far.  You really need to have "status" such as gold, platinum, etc. to get action.  I can tell you how nice it is to get on the phone and find out you've already been rebooked.
Keep necessities in a carry-on, such as toiletries and medications, along with a change of clothes.  If you can just travel with carry-on, all the better, but we know that's not often possible.
Check to see what your airline's cancellation policy is, so you can ask for what you're entitled. FareCompare also has this information.
I certainly hope you never have to use any of these tips, but with travel the way it is these days and if you travel very much, the chances are you'll have to deal with a cancellation.  So, just be prepared, realize it's a part of the travel experience, and hope for the best…
I am a home cook that does things my way. In my kitchen, I make breakfast, pack lunches, prepare snacks, and cook dinner. During the week, we eat real food that is homemade, organic, and local. On the weekends we do explore more of our local restaurants. I bake my own bread, juice fresh oranges every other day, and make my own kombucha and other weekly favorites.