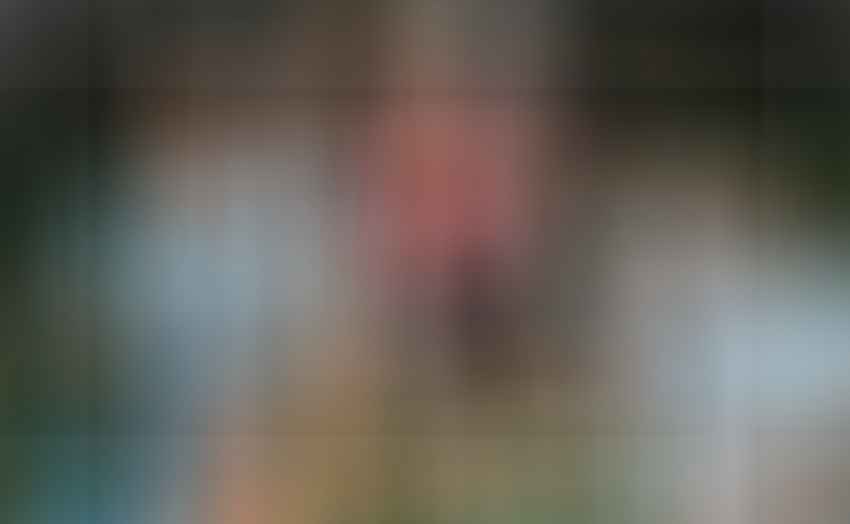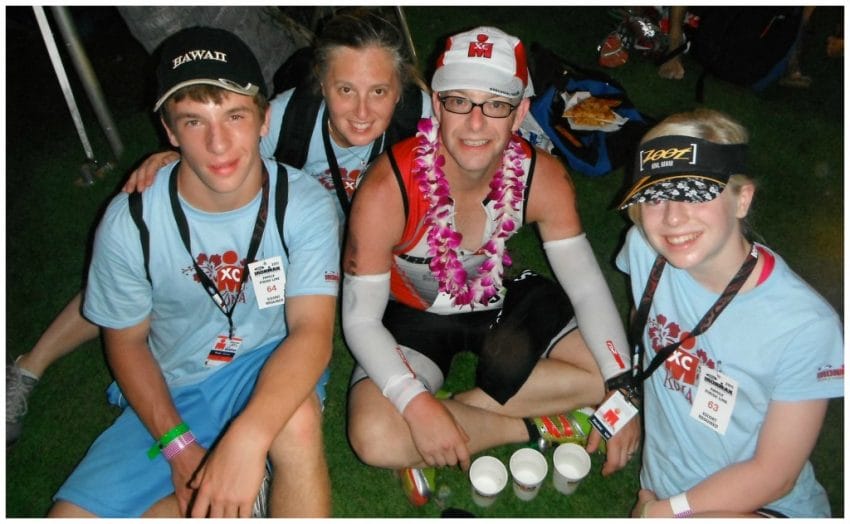 There are many types of triathlon families; no kids, young kids, grown kids, the extended family, friends – you get the picture. But the one constant – it is a "family" affair. From training, finances, races, food, travel, and beyond, a triathlon lifestyle requires a buy-in from the whole support team.
Here are a few questions for you to consider as you dive into or move up from short local races to a full distance in the triathlon world.
TIME: 
How much time do you, as a family, want to carve out to train?
This will have to be an individual family decision as your situation will be different from mine. For us, my husband and many of his tri buddies train twice a day, but our lifestyle over the years has changed. When the kids were younger, we turned our living room into the training room.
My husband had to take on the responsibility of getting up before the kids to work out and be back for breakfast with the family before school. His second workout was after dinner, but in our "living room". We kept a couch in the room and the piano, so while hubby rode his bike or strength trained, the kids were practicing piano, doing homework with hubby's help, or just hanging out.
As the kids grew older, we believe the passion David has for triathlons rubbed off on them – I'm referring to the athletic aspect. After a full day at school, each has 4-5 hours at dance or gymnastics, including Saturdays. This means David now has a bit more flexibility and long rides are done while the kids are training in their respective sports.
FINANCES:  What is your triathlon budget? (Oh, the money).
As the name implies, this sport involves three disciplines. Along with that, comes the need for three different sets of gear. It is not an inexpensive endeavor and you must keep in mind that costs will grow annually, along with the progression in the sport. Set a budget or this can quickly get out of hand.
David started out with a really ugly blue one-piece tri suit because it was the cheapest. His first race was done on his road bike that was 20 years old. Now, he gets the latest and greatest and his bikes are custom made. And, don't get me started on race wheels. A set of wheels they "have to have" can cost more than a car. (More on this in future posts).
In addition to the gear, race fees alone can put a lot of pressure on your budget. While local races range between $50 to $125, full Ironman races start at $600 and go up and up from there. Recently we paid $1800 for a spot at a sold out race. Generally, races are planned long in advance so can be factored into the budget. Expense decisions need to be based on the commitment to the sport and your financial situation. I'm just saying it needs to be discussed to keep it in perspective and so everyone knows what they are getting into.
FOOD:  Are you ready to try new diets and foods?
Just a warning – once a triathlete, they read everything triathlon-related (who knew there were so many magazines devoted to this lifestyle and why?). This will include different diets of other athletes and pros, which they will want to give try out. And, if you are the master of the kitchen like I am, be warned and prepared: you agreed to this new way of life, which means you give support, whether they go vegan or paleo. You will also come across more powders, bars, electrolyte drinks, GU, etc. than you ever imagined or wanted to. The collection of plastic water bottles will grow exponentially, so be prepared.
RACES:  Where are the races & who gets to pick?
Local races are easy and after a few you will get a handle on how to manage the day, including kids/parents/ relatives, and friends. You need to decide the next step as a unit and who gets to pick the races. Just saying, this will most likely be your vacation spot, so keep in mind where you would like to go as a family.  FYI – Ironman races fill up quickly.
SPACE:  Is your house set up for all the equipment?
Yes, you will need space; lots and lots of space to accommodate all the gear. So, as a family find a place that works for you  As kids toys slowly start to take over the house from the playroom, so does tri stuff.
First, it's a bike in the garage, then add a drawer in the bedroom, then a cabinet in the kitchen for GU and water bottles, then more of the garage, and a space to hang all the spandex up to dry. Oh, and don't forget the finisher shirts, posters, and medals. (If you check out our Pinterest page, you will see that Sherry's hubby keeps his bike in their dining room)!!
Hopefully, this will at least get you started and help you know what to expect.
How did your triathlete get your buy in to the lifestyle?

Sherry is one of the TriWivesClub and LifeDoneWell co-founders and contributes to multiple blogs. She is a former co-owner of the California Apparel News and had a career in the healthcare industry. Her passions include traveling, real food, the environment, and animal rescue/welfare. She lives a healthy lifestyle and has been a vegetarian since 1987. She and her husband are parents to two rescue pups and reside in Connecticut.