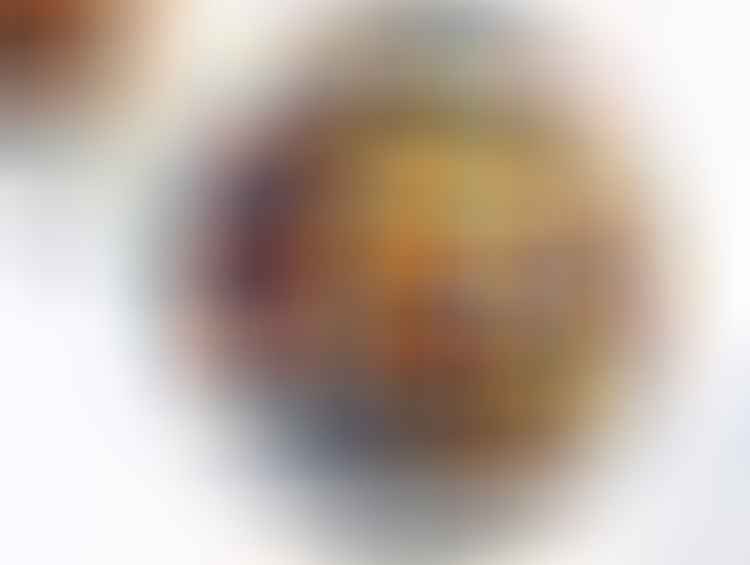 Wow, it is June and I am just getting around to putting all my Fabulous Finds together. I am so excited about these finds, because they are a true array of products. But, I had to wait until I read, ate, and whatnot with them all before I could share and give you my full report.
June has been all about learning, expanding my knowledge in lots of ways, and having four extra bodies to feed in the house – just like May, April and part of March…So, these Fabulous Finds are truly a mix of goodness.
Let's get started…
An Array of Fabulous Finds to Love
Ayo Almond Yogurt
I discovered Ayo Almond Yogurt through a food expo that was cancelled this year, but I was still able to connect with various exciting products. I couldn't wait to get my hands on this almond yogurt for lots of reasons. First, I heard that the texture was like French yogurt and I am a huge fan of that. And second, I am trying to add non-dairy products into our home due to dietary choices. It allows me to have some flexibility when I do not want a dairy product.
What I love most is Ayo comes from a family almond farm that is now in its 4th generation. I also love the flavors that are offered. My favorite is vanilla. You will have to keep your eyes out for an upcoming article on all the ways I use Ayo in my kitchen.
I also had the opportunity to ask Matt Billings, a 4th generation farmer at Ayo, a couple of questions and here are his answers.
What is your favorite flavor: "Blueberry, followed closely by vanilla".
And you all know I love farming, so I had to ask…
Why farming? "I felt and saw the love of the land in my grandparents and parents and I fell in love as they did. I would like to instill those same feelings in my children as well".
Please check out Ayo. Trust me, you won't miss the dairy.
It's Not All Downhill from Here by Terry McMillian
I am reading a ton of books these days. Being a big Terry McMillian fan, I couldn't wait to get this book on my nightstand. I have read every book and feel my life closely mimics what she has written. This book came out at just the right time as I was turning 52 and in the second year on the farm. I am once again in love with another novel she has written and say a big hello to midlife.
From O: The Oprah Magazine…Beloved author, Terry McMillan, is back with her newest novel in 2020. This book is for anyone who has had to readjust their plans midlife. Loretha Curry, the book's main character, shows the reader what grace and determination really looks like. With the help of her loyal friends, she is determined to make sure that life is, in fact, not all downhill from there. The bestselling author of How Stella Got Her Groove Back and Waiting to Exhale, has more to share with women of all ages. McMillan brings her signature wit and wisdom to It's Not All Downhill From Here.
Tessemae's
I discover Tessemaes when I won a package of them on a @nocrumbsleft Instagram post. I have to admit I have always been anti-buying anything I can make and that included salad dressing. Maybe that's because even I am not very good at making them. But I won the giveaway and I got to try so many of the products. I have to say I am sold!
Tessemae's stands or all I do, organic, real ingredients, simple and delicious. The line is extensive and although I have not been able to try it all yet, I am loving the Italian dressing both on salads and to marinade chicken. The mayo is some of the best I have had and the ranch mayo is so perfect to spread on any sandwich, it fills it with flavor without having to make my own spread. And honestly I will take all the short cuts I can right now.
Teri at @nocrumbsleft has so many tips and recipes using Tessemae's I asked her for her thoughts on it and this is what she said…"The thing about Tessemaes is they have over 40 dressings, marinades and sauces. What's a plus is that they're super healthy, delicious, and many are gluten-free and Whole30"
I have to add that the company started with a mom with three boys and together they grew it. I am excited to try even more products.
Bett'erine
During the quarantine period, both of my kids (24 year old twins and their significant others) came to work on the farm. It has been wonderful and I love cooking for everyone. Preparing food is one of my greatest joys. But, we had one challenge to work around. I needed to prepare food that was kosher style for one of the S.O.'s. So, preparing meals and baking was not going to happen as I usually cook and bake.
I started to look for a product that would replace butter when I was having a meal with beef or chicken. So, I checked out Bett'erine, which is made with coconut oil. And yes, while I do often cook and bake with coconut oil, I was so worried about the taste. But, there is NO taste of coconut being in everything and I had to know why. It is simply the process they use to refine it. It is refined with steam which removes the taste.
So, every recipe I made came out just as if I was using my margarine or butter. And as a bonus there is no need to use fancy math with making the substitute. It is a 1:1 replacement! I am so happy I discovered Bett'erine and now have it in the house on a regular basis.
What Fabulous Finds have you discovered recently?
I am a home cook that does things my way. In my kitchen, I make breakfast, pack lunches, prepare snacks, and cook dinner. During the week, we eat real food that is homemade, organic, and local. On the weekends we do explore more of our local restaurants. I bake my own bread, juice fresh oranges every other day, and make my own kombucha and other weekly favorites.