This is the wedding venue checklist you need to ensure you get the wedding of your dreams. Not sure what to ask? Who to ask? When to ask it? We are here to help!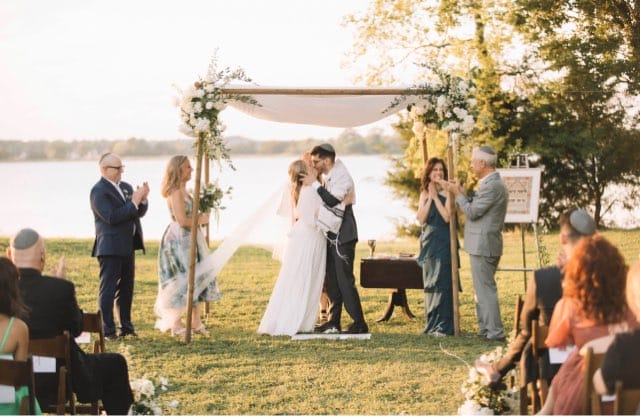 You're getting married! Or your child is getting married! Or you are hoping to plan a wedding sometime in the future! No matter what you have going on, this wedding venue checklist gives you a list of the questions you must ask the person coordinating your wedding venue.



Check out how I helped to plan my daughter's dream wedding recently.
How To Get Started
Choosing a place to host the most important day of your life is a big part of the wedding. After you ask yourself all the questions about what you want from a venue, it is time to start looking for places that meet your needs. Some venues are all in, meaning they have everything you need, from soup to nuts. You can have the ceremony there, as well as cocktails, accommodations, reception and more. Other venues are just bare bones, and you have to (or get to) do the rest. One is not always more cost-effective than the other in the end. Nor is one better than the other. But knowing how to compare them apples to apples is a must.
Before You Get Started
Before you start, be sure you review the wedding venue checklist below, add any specifics to your wishes and then start researching. So whether you are the one getting married, the mother of the bride, the mother of the groom, another parent, a friend, or just helping, it is time to pick the perfect place for a wedding. There is more to a wedding venue than just how it looks, although a beautiful background is a bonus. There are many important details you want to nail down before you sign on the dotted line. Here are all the questions you should ask your wedding venue before booking and while still shopping around.
54 Question Wedding Venue Checklist
What dates are available for booking?
Do you have an onsite wedding planner or coordinator?
What services do you include?
Who is my point of contact at the wedding venue?
How many people can your venue accommodate?
When do staff start setting up for the event?
Are there any alcohol limitations?
Does the venue have enough SEATED capacity to accommodate my guest list?
How far in advance can I reserve my date?
Will the ceremony take place in the same room as the reception?
What is our rain plan?
How flexible are your packages?
What are the rate differences for different days or seasons?
Is the wedding venue accessible for guests with disabilities?
Can my guests park on-site?
Is there a certain number of guests needed to accommodate exclusivity?
How much is the deposit?
Does the building have any restrictions?
Does the venue allow multiple events on the same day?
Are there any additional charges?
What is the cancellation policy?
Is there a charge for a bar extension?
Do you charge a corkage fee?
What time do guests have to leave the venue?
Is there a noise limit?
Are there hotel accommodations in the area for guests? Can you provide a list?
Do you cater to special dietary requirements?
Are kitchen facilities available for use?
Do we have to use your approved vendors?
Can the bridal party get ready at the venue?
How many toilets are there?
Where is the cocktail hour or drinks reception held?
Is there somewhere secure to store wedding gifts?
What time can we access the venue?
Are there any decor restrictions?
Do you have public liability insurance?
Are fireworks or confetti allowed?
Am I allowed to move things around to decorate for my wedding?
Do you offer complimentary menu tastings?
Is there a payment schedule?
Are crockery and linen included?
Which rooms are licensed for ceremonies?
Is there a cake-cutting fee?
Is there a service fee included? What is included in the service fee?
What is the tax rate? Is it on everything?
Do all vendors have to be approved by you?
Do all vendors we use have to have liability insurance?
Do you provide cake-cutting utensils?
What's the postponement policy? Are there associated fees?
Can we bring our own alcohol?
Are we allowed to bring things to hang from the wall or ceilings?
Can you accommodate a live band or DJ? If so, where can they set up?
Is the venue due to undergo any changes before the wedding?
Are you accommodate additional meals or gatherings during the wedding event?
If you're still on the hunt for a venue hopefully, this wedding venue checklist will help you decide which location is the right choice for your big day. These questions can help eliminate bad venues and help you find ones that are ideal for your wedding day.
I am a home cook that does things my way. In my kitchen, I make breakfast, pack lunches, prepare snacks, and cook dinner. During the week, we eat real food that is homemade, organic, and local. On the weekends we do explore more of our local restaurants. I bake my own bread, juice fresh oranges every other day, and make my own kombucha and other weekly favorites.