Another week and more fabulous finds. I spent a few days in NYC this month and had a great time with my daughter as well as working hard. You know work hard, play hard.
Above all, many of the finds are inspired by my daughter. She is a near 22 year old professional dancer in NYC who just happens to be a business and marketing student at NYU. She also holds down an internship in her spare time. I am not sure how she does it all, but I keep saying it's her youth.
One of my favs this week is a bag from the brand where she is interning. One was inspired by what I bought her for Chanukkah a year ago and I use hers when I am with her. Two others are ones I have bought for her.
Fabulous Finds Inspired By My Daughter
Cookbook of the Week – The Nourished Kitchen
I ordered a copy of The Nourished Kitchen after seeing it in a write-up. I am just in love with this cookbook. It has so many basics with wonderful twists. Jennifer McGruther shares our same values of whole food eating and gives so many great twists on classics. As I write this, I have one of her breads rising. She brings all of her knowledge of fermentation and so much more to this wonderful book. Cookbook geek moment- it is paperback and designed to lay flat! LOVE IT!
Meli's Monster Cookies
Okay, you all ready for a shocker? Hold on tight! I keep a couple of boxes in my house. You all know I travel alot and that means I am often jumping off a plane and need a quick something to serve guests or bring as a housewarming gift. So yes, I keep a few of my favorites in the house to make my life a little easier.
I was first introduced to Meli's Monster Cookies with a couple of sample boxes from the owners, best friends and moms Melissa and Melissa.
The ingredient list is short and all you need to have at home are whole foods that you most likely already have in your cabinets. Some sort of nut butter, butter, and an egg. That's all. On top of the ease of making them, they are delicious and gluten-free!
grove.co
We are excited to announce that LifeDoneWell/MomsGoodeats are now part of the grove.co influencer team. I have been using their monthly delivery service  for about a year now and if you follow along on MomsGoodEats Instagram Stories, you can watch the great items I get for my home each month. Which means, each month, we will feature a new item we use. You can use our link here to learn more about the brand and watch each month as we feature some of our favorite products.
Jo Malone
I am officially a Jo Malone fan. My daughter asked for a specific scent two years ago for Chanukkah. My husband and I ran all over NYC to find it and honestly, we were so tired I never even smelled the perfume. Well, fast forward a few months and I was staying with her, borrowed it, and fell in love.
It just so happens a Jo Malone store was at Columbus Circle, so I went up and bought my own. Now, fast forward to a few weeks ago when I decided to walk from the Village home to mid-town and happened upon a Jo Malone store. I went in, made my self at home, and bought a few bottles for myself as well as a shower gel.
When I checked out, I was offered a small bottle for free (usually $65), because they were having a special that ended that day. I picked mine out and paid and then called my daughter to find out what she wanted. All of the scents are so beautiful, she just said, "you pick it out". So, I did. Jo Malone is also meant to be layered, so I bought us both the MIMOSA & CARDAMOM and PEONY & BLUSH SUEDE.
Dagne Dover
I finally got my first Dagne Dover bag. I had never heard of the brand before my daughter began her internship there. She received a couple of bags to carry and I fell in love. For Chanukkah, she bought me a beautiful tote. I recently used it on a trip to the NYT Travel Show and it was so easy to carry, kept everything organized, and above all that was beautiful! I received so many compliments on it.
On that visit, I also stole one of my daughter's wallets and love how easy it is to use and organize. I am looking forward to the spring collection as I am seeing so many pinks and yellows on line. There is a crossbody I am dying to buy for myself.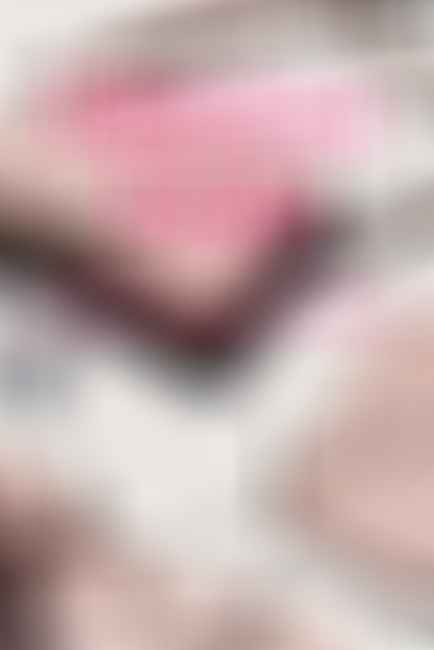 Above all else, I love that Dagne Dover bags are beautiful, stylish, and durable! With all of my travels, I need pieces that can take a little beating! This bag is so well made I have no issue pushing it under the seat in front of me!
What have your fabulous finds been this week?
I am a home cook that does things my way. In my kitchen, I make breakfast, pack lunches, prepare snacks, and cook dinner. During the week, we eat real food that is homemade, organic, and local. On the weekends we do explore more of our local restaurants. I bake my own bread, juice fresh oranges every other day, and make my own kombucha and other weekly favorites.