Dinners at our house are all about fresh food made simple and easy. We love to taste the ingredients, not hide them in sauces and seasonings. The food should shine in its true flavors. A vegetable pasta bowl is a perfect example.
One of our favorite meals and a staple in our home is fresh from the garden and farmers' market. It is our Garden Vegetable Pasta Bowl with Eggs recipe. Often this recipe is changed simply to adjust for what we have recently harvested or have in the freezer from an earlier harvest.
We also sometimes add other proteins or not. This means tonight's recipe can look very different from what we make next week.
The one consistent in our vegetable pasta bowls is the duck eggs. We tend to use duck eggs instead of chicken eggs for dinners simply because the yolks are richer and the protein is higher. Plus, they are super creamy, rich and delicious.
The night I prepared this recipe I also used fresh chopped kale. For the pasta, I chose rigatoni, but you can use whichever pasta you have on hand or prefer, including gluten free.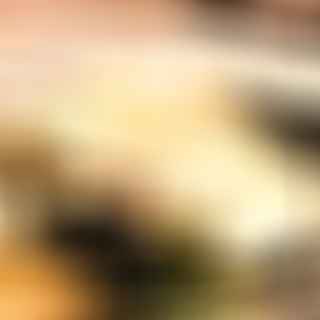 Garden Vegetable Pasta Bowl With Eggs Recipe
Pasta, using fresh from the garden veggies, should be a staple meal in every household. You can use whatever veggies you have on hand and whatever pasta you prefer, including gluten free. You can also add other proteins to mix up the recipe.
We love to add eggs on top of the pasta, but you certainly don't have to. We use duck eggs instead of chicken eggs simply because the yolks are richer and the protein is higher. Plus, they are super creamy, rich, and delicious.
Ingredients
Olive Oil
1 small diced onion or leek
2 cloves diced garlic
Asparagus - about 12 spears chopped in 1/2 inch pieces
1 cup peas
Optional - Crab meat or other protein, about 1 cup cooked in bite-sized pieces.
2 eggs, duck eggs preferred
1 - 1 1/2 cups broth, veggie preferred
2 - 3 tbsp butter
Salt and pepper to taste
Parmesan cheese to top
Pasta - Rigatoni or other chunky pasta to hold the ingredients. Cook as directed for 2 servings.
Instructions
In a sauté pan over a medium heat, pour about 2 tablespoons of olive oil and warm.
Once warm, add the onion/leek and start to sauté until soft.
When the onion/leek are soft, sprinkle with a little salt and add asparagus and peas to get nice and soft.
About half way through the veggie sauté, add the garlic and let it get tender.
When the veggies and garlic are tender, turn the heat to low and add the broth (this night I added the kale also.
While the broth simmers a little, start the pan to fry the eggs over easy so the yolks run beautifully when broken.
After about two minutes of simmering, add the crab and butter to finish.
Once the butter melts it is done.
Add salt and pepper to taste.
Pour the pasta in the sauté pan and stir.
Serve into a deep bowl and place egg on top.
Serve with cheese on the side.
Nutrition Information:
Yield:

2
Serving Size:

1 grams
Amount Per Serving:
Unsaturated Fat:

0g
What are your favorite veggies to fix with pasta?
I am a home cook that does things my way. In my kitchen, I make breakfast, pack lunches, prepare snacks, and cook dinner. During the week, we eat real food that is homemade, organic, and local. On the weekends we do explore more of our local restaurants. I bake my own bread, juice fresh oranges every other day, and make my own kombucha and other weekly favorites.