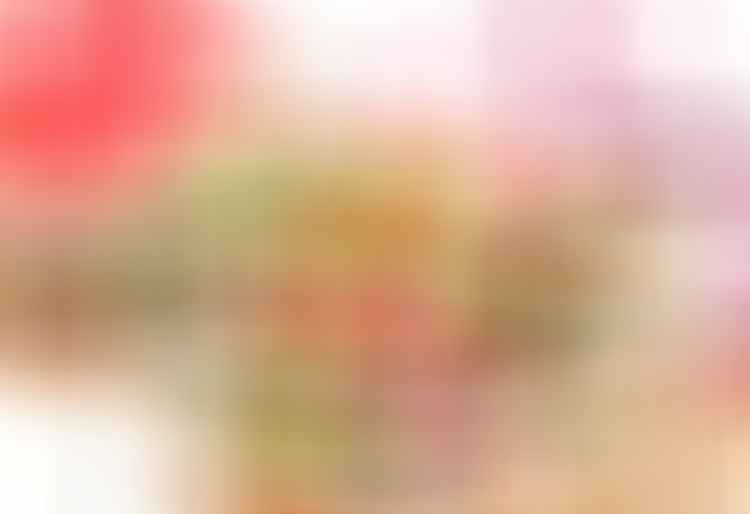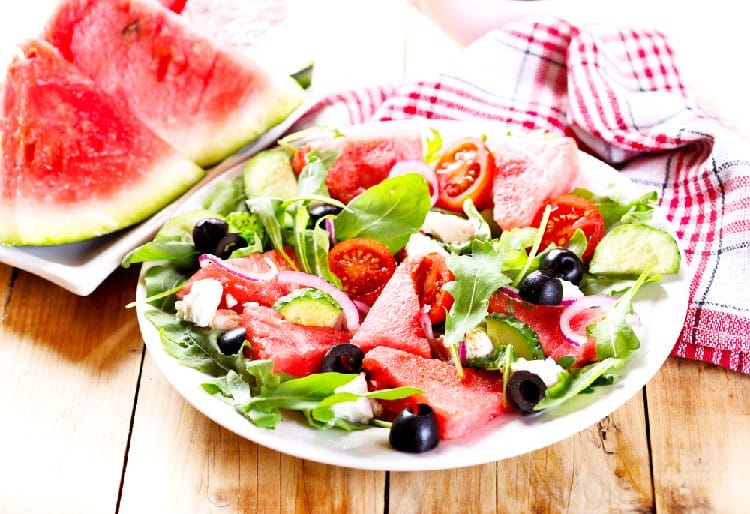 I am always lookingbfor tasty, simple salad recipes for the summer. After a long winter, the weather is warming up. Who wants to heat up the house with the oven or eat a heavy meal? That's why I love to make delicious simple salad recipes that are fresh and hearty.
If you have a garden or are thinking about planting a one, be sure to include different types of lettuces, tomatoes, cucumbers, radishes and more to make enjoying salads a breeze! Pair your salad with some protein like chicken, beans, or steak for a complete, satisfying meal.
I love arranging salads into wonderful platters or in a bowl. Another way to look at salads is make a little extra for dinner and have the leftovers as a delicious lunch the next day.
Here are some of my favorite simple salad recipes perfect for enjoying anytime, but especially in summer.
20 Simple Salad Recipes
Simple Salad Recipes With Fruit
It is strawberry season! This Hot Strawberry Spinach Salad with bacon must be delicious with farm fresh strawberries!
Two fresh summer fruits come together in this Grilled Peach Salad with homemade blueberry dressing.
Simple Salad Recipes With Pasta/Beans
I love a good old fashioned layered salad! 7 Layer Salad is a classic recipe with a blend of fresh layers with a creamy dressing on top.
This Tabbouleh Salad is a traditional recipe made with a blend of bulgar, wheat, parsley, mint in a simple lemon and olive oil dressing.
Looking for a vegetarian option? Honey Roasted Chickpea and Avocado Salad with tomatoes, corn, feta, and creamy herb dressing is flavorful, and filling.
This summery White Bean Salad is quick and easy, and stays super yummy for several days in the refrigerator.
We love this colorful Italian Pasta Salad! This summer salad is full of cucumbers, grape tomatoes and a homemade Italian seasoning vinaigrette.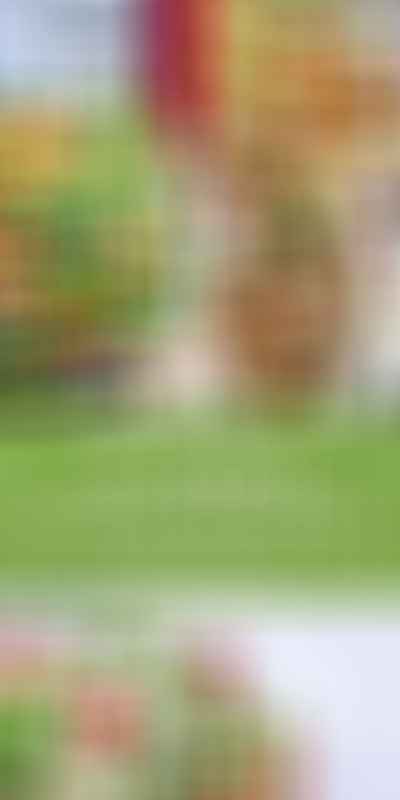 Simple Salad Recipes Just Veggies
In my house, we are suckers for a good crunchy Chopped Veggie Salad! Who doesn't love a simple, crunchy chopped salad like this one?
There is nothing better than a fresh tomato out of the garden. Ok, scratch that there is…a Tomato Mozzarella Salad!
This Kale Caesar Salad recipe is perfect as a light meal or even as a side dish.
How flavorful does this zesty and citrusy Asian Chopped Salad with Sesame Ginger Dressing sound? It's loaded with romaine lettuce, cabbage, carrots, edamame, sliced almonds, mandarin oranges and topped with crunchy noodles.
A Brussels Sprout Salad is all the rage right now and this recipe has pistachios and dried cranberries mixed in for a delicious meal.
Make a Mason Jar Greek Salad ahead of time for a great grab and go meal or snack!
This simple Cucumbers and Onions Salad recipe is another classic made with just vinegar and sugar.
Overabundance of radishes in the garden? Make a light and flavor packed Radish Salad!
In the mood for a gyro? How about a quick Green Gyros Salad?
Simple Salad Recipes With Meat
This Broccoli Salad with Bacon and sunflower seeds is a family favorite. It's made with a creamy homemade mayonnaise dressing and has a crunchy taste.
Add some noodles and you can get super fancy. Classic salads like Tuna Noodle or Chicken Salad are always a hit at meal times.
4 ingredients are all you need to make this Bacon, Blue Cheese and Pecan Spinach Salad. Now, does it get any simpler than that?
Who has heard of a Big Mac Salad? They are really popular and this recipe tastes just like the fast food favorite!
A Cobb Salad is a classic and is traditionally made with chopped lettuce and salad greens, tomatoes, avocado, bacon, hard-boiled eggs, and chopped chicken. Why mess with perfection?
Did you say antipasto? Not only does this make a great meal but is a show stopper for an afternoon snack or appetizer. Who else loves a delicious Antipasto Salad?
What are your favorite veggies to add to your simple salad recipes?
I am a home cook that does things my way. In my kitchen, I make breakfast, pack lunches, prepare snacks, and cook dinner. During the week, we eat real food that is homemade, organic, and local. On the weekends we do explore more of our local restaurants. I bake my own bread, juice fresh oranges every other day, and make my own kombucha and other weekly favorites.