My husband and I were so fortunate to take 10 days and travel from Paris, France to the French Riviera, stopping at a few choice venues along the way. While I just can't seem to get enough of Paris and find something new and exciting each time I visit, I now can add a few other lovely villages and towns to my love affair with France.
As with most other trips, I had done extensive research into hotels prior to any booking. Then, with the help of my long time travel agent, Lois Nadel, at Valerie Wilson Travel, the trip took formation and we were soon off…Well, not soon, because as usual, I had prepared this trip months in advance…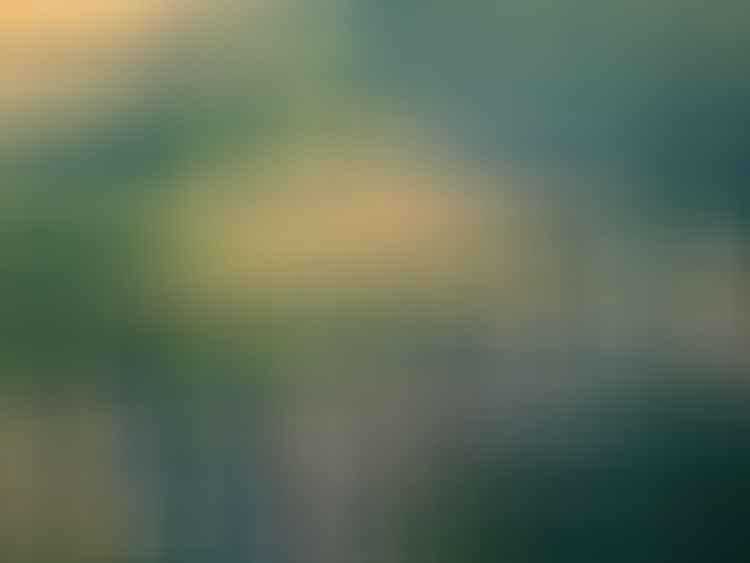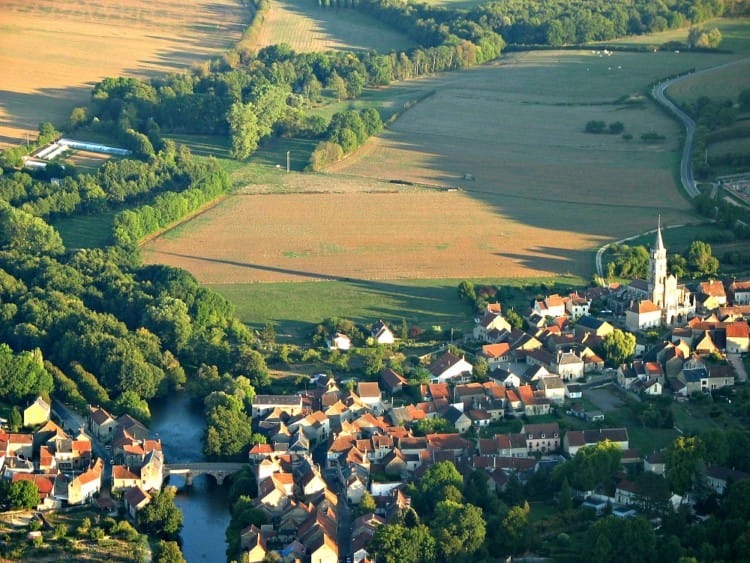 PARIS
We flew into Paris to begin our journey and spent 2 nights at the boutique, modern Hotel Montalembert on the Left Bank, where much to our pleasure, we were upgraded to a suite. I try to alternate staying on the left and right banks when we go and on our last trip we stayed at Le Meurice, on the Right Bank. So, back across the Seine. The location of the hotel turned out to be perfect for us in the Saint Germain des Pres district.
We decided to spend some of our time revisiting old favorites, such as the Musee d'Orsay for another look at Rodin's Gates of Hell and then on to the Pompidou Center for a shot of some modern art.
In between, we just walked the city with no particular destination in mind, other than trying to avoid tourists. You can always count on finding the unexpected, like my favorite – coming upon a group of violinists playing outside the Place de Vosages. It was such an excellent miss-mash of players. We just sat on a bench and listened for a long time with many others.
I booked no dinner reservations this time, which is not like me. Instead, we returned to a past favorite, L'Epi Dupin and ate at the bar at L'Ateleir de Joel Robuchon, which was right by the hotel. If you need more ideas, we also love Le Duc for seafood and Rosebud for a great bar which will take you back in time to jazz and an old Paris. Lunches were wherever we happened to be wandering at the time.
Carl went for his usual runs and as always, came back smiling saying, "I can't believe I just ran along the Seine and through the Tuilleries Jardin. Never gets old to say that."
BURGUNDY REGION
So, it was off to the next leg of our adventure. We had a car delivered to the hotel, bid adieu to Paris, and set out for the Burgundy region, about a 2 1/2 hour drive on the autoroute, which to Carl means no speed limit. I had booked us 2 nights at Chateau de Vault du Lugny between Avalon and Vezelay. It's a huge chateau on 100 acres surrounded by a moat, but with only 14 rooms. Chickens, roosters, ducks, and dogs run on the property – all pets as the hotel stresses. A big draw for my triathlete hubby was the indoor pool to get that swim in…
When we pulled in, they opened the gates and two people were waiting to greet us and escort us up to our room, 2 glasses of champagne in hand. We stayed in the Le Roy suite, which they claim is the best room. It is a combination of very old, with antique furnishings, such as a king 4 poster bed with canopy and tapestry, but with a very modern bath with a jacuzzi. It is a huge room with a fireplace, super high ceilings, and windows that open up to the front and back of the property. Apparently, we slept in the same bed as Eric Clapton and Wanda Sykes – just not at the same time!
In the afternoon, after a lunch of gruyere on baguette on the patio, we sat outside and read and then drove to Vezelay for a balloon ride over Burgundy. It's a very quaint town with shops lining a steep street ending with a church – what else! Have to say the 1 1/2 hour balloon ride – my first – was phenomenal. There were 8 of us in the balloon and we toasted our fete with champagne upon landing. When we got back to the chateau, which was quite late, they were more than happy to prepare dinner.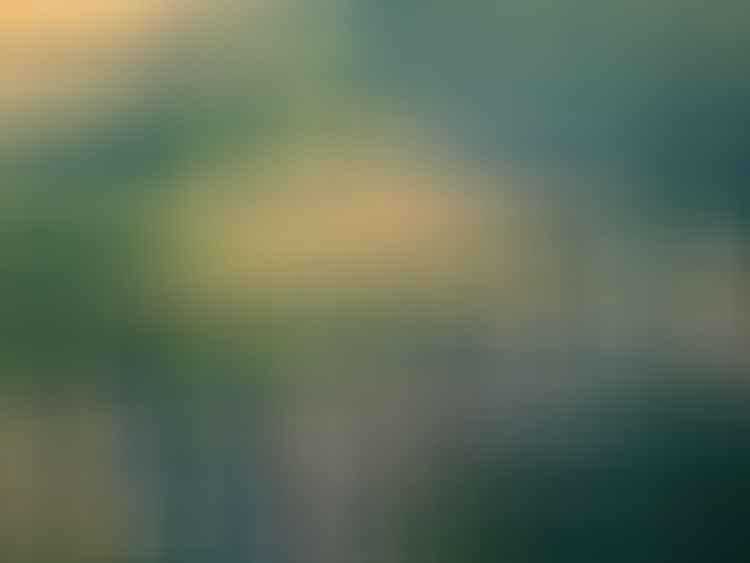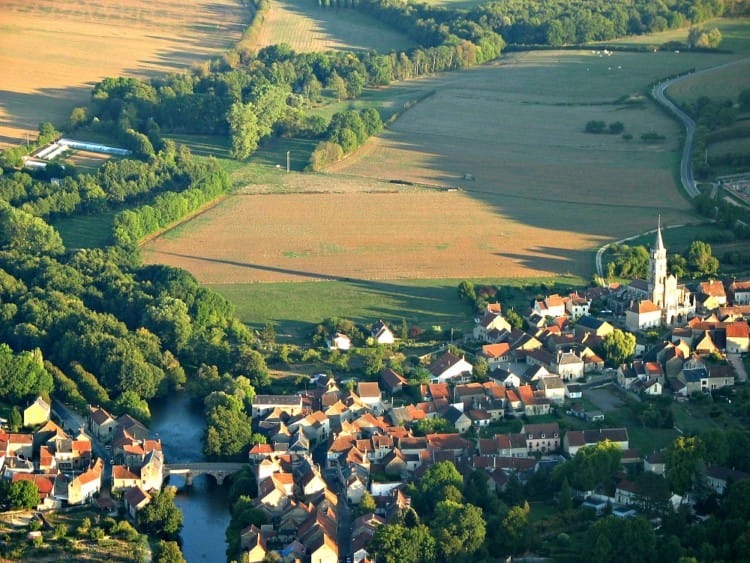 I have to say that dining here is such an experience between the atmosphere and the food, it just made us happy. We sat in the communal dining room both nights with others from the States, Canada, and the UK. We had the best cheese we have ever tasted and so mad we didn't write it down – something like Saumelet – ring any bells for anyone? You can also sit outside, weather permitting, and they do have a bar.
The next day we headed to Beaune, by Dijon. It's famous for the Hotel Dieu, an old hospital for the poor started by a wealthy couple. Not too thrilled with the town, so we headed back to the chateau. We went for a run – notice I said WE – in the town of Vault du Lugny next door; just a village with stone houses and no stores.
I seriously can't think of anything negative to say about the Chateau de Vault du Lugny. It is a bit isolated, but that's just part of the charm. The food, service, and accommodations are all top-notch and I would stay again without any qualms.
PROVENCE
With a fond farewell, we headed for Provence, where we spent 3 nights at La Bastide de Marie, a 15 room hotel outside Menerbes in the Luberon region. It took us about 5 hours and we only got partly lost once – ending up in the correct location through just dumb luck. We stopped in Menerbes and asked an elderly Frenchman for directions and he threw up his hands and went "La Bastide de Marie, simple." He proceeded to chat with me, en francais, and I could fake and understand just enough to both make him laugh at me AND find the hotel.
We made our way down a stone filled driveway lined with cypress trees and were met at the car and taken directly to the room. We were on the edge of the hotel by one of the pools, so a bit isolated and I was in heaven. The room was a suite all done in my favorite color scheme of beiges, creams, and grays with antiques, modern touches, and Matisse prints. The hotel is an old stone farmhouse (which is what Bastide means in French) that sits in a vineyard surrounding by cypress and olive trees and lavender fields. And yes, it smelled as good as it sounds.
We sat by the bi-level pool, of which my husband took full advantage, and then had dinner. Appertifs were served on the patio at 7:15, just in time to watch the sun set over the vineyards. Someone comes up and reviews the "prepared fresh daily" menu with you and takes your order and then dinner is served in a glass enclosed patio, after which you have coffee in the salon. Wine is included from the hotel's vineyards.
The next day, we hit the small villages in the Luberon region – Menerbes, Gordes, Rousillon, Bonnieux, and La Coste. While Menerbes, a fortified city with a citadel and castle, is very cool and historic, and Gordes sits in all its splendor on a hill that glistens in the sun, our favorite was Roussillon, maybe because of the outdoor market we stumbled upon and the glorious colors from yellow to purple and all shades in between that envelope the streets and homes of the village.
If anyone has seen A Good Year with Russell Crowe, you will get a good idea of what the area and villages are all about as it was filmed there. The owner of the hotel sent us for lunch at Le Fournil in Bonnieux. Driving the area was quite easy and the roads were in great condition.
We reluctantly made our way back to hotel and Carl went for another swim. He became known by the staff as "le gars qui nave et court" – the guy who swims and runs, as they caught him several times in the pools and also heading down the driveway for his run up the hills to the villages.
After perfect dinner number two, we spent a long time chatting with a couple we met from NYC, imagine that, who told us to go to the Fondation Maeght in St. Paul de Vence to get Matisse prints. This is why I highly encourage you to strike up conversations with fellow tourists. You just never know what great tidbit of information you will learn and what lifelong friends you will meet. Vacation is not the time to be shy…
On our last day, we drove down to St. Remy de Provence and Les Baux. We just drove through St. Remy. While it looked nice, we just weren't in the mood for shopping. Les Baux, on the other hand, is a combination of an "alive" and "dead" city. Very cool. We bought a painting of 2 urns at an art gallery for our bedroom. The town, itself, sits high up with views of the entire valley and rocky cliffs below and is what's left of life thousands of years ago, complete with catapults. After lunch, we headed back to La Bastide de Marie for our last night. Very sad…
FRENCH RIVIERA
Our final 2 nights of this so far priceless trip were spent in Beaulieu sur Mer at La Reserve de Beaulieu. I opted for a hotel slightly outside of all the action so to speak, but still easy to navigate. I seriously wanted to stop in Apt on our way down, which is famous for their Saturday market, but there just wasn't enough time.
The trip took several hours, but oh, what scenery. I had a private smile to myself that I was actually driving along the coast of the French Riviera. Once again, we seemed to be lost, but when we stopped at a hotel for directions, found out we were right next door. We either are very lucky with directions or I have superb navigational skills!!
La Reserve de Beaulieu is an absolutely gorgeous hotel. We had lunch by the pool while our room was readied and then were escorted to a room with 2 equally gorgeous views – one of the sea and the other of the sea and garden courtyard on the 3rd floor. We opted for dinner at the hotel, which was a very wise decision. You sit in the courtyard and have drinks – we had Bellini's. Then, you order your dinner and later are taken to the table which is all set up for you on the patio overlooking the sea. It's a 2 star Michelin restaurant.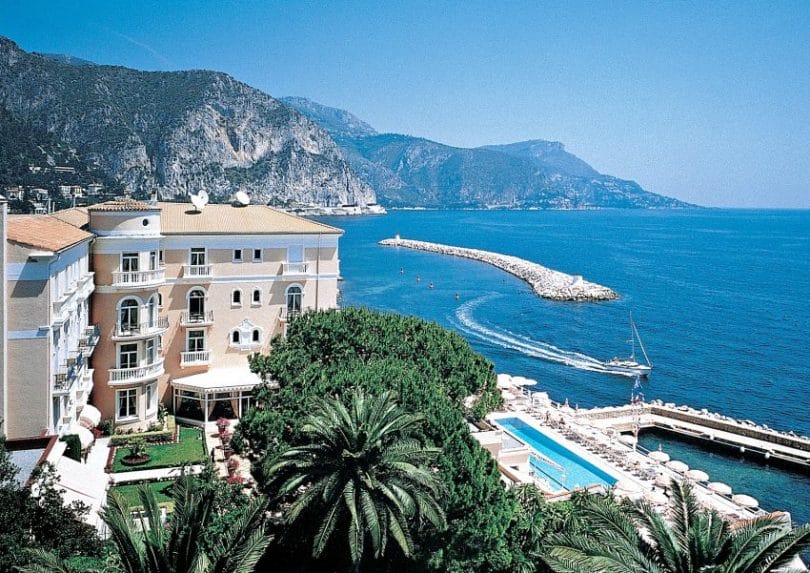 On our last day, we drove up to St. Paul de Vence way up in the hills overlooking the coast. WHAT A DRIVE and I put that in all caps for a reason. We passed by Monaco, Monte Carlo, and the village of Eze. My triathlete, who hadn't been on a bike for days, kept seeing cyclists everywhere during the trip and was getting antsy to get back in that saddle. I, on the other hand, couldn't imagine riding any of these hills…
As was recommended by our NYC friends, we went to the Fondation Maeght, an indoor/outdoor gallery filled with Joan Miro sculptures. We saw a Russian exhibit and bought 4 Matisse prints, before venturing into St. Paul de Vence, a steep, walled city filled with shops and art galleries. Once again, we bought more artwork, grabbed a fromage on a baguette, and headed home. A final sit by the pool seemed warranted, but made a bit uncomfortable at first, with all the topless sunbathers (no pictures taken).
We actually had reservations at another restaurant, but it was quite far away and we were both getting a bit travel weary, so opted to dine at the hotel again. I even had the exact same great risotto, veges, and parmesan. The next morning, we took a taxi to the Nice airport and flew into Geneva on Swiss Air and then to JFK. Have to say Swiss Air is quite a pleasant airline to fly on, just a long 8 hour flight home.
As always, I say I want to learn to speak the language when we get home, but woefully never do, or start and never finish (Italian). But, I actually got to use some of my 4 years of high school French this trip at some restaurants, shops, and for directions.
I don't think this vacation could have gone any better. The weather was perfect – 75-85 with bright blue skies every single day. Each hotel was superb and unique with excellent staff. It was the perfect combination of sight-seeing and relaxation. Carl was able to get his exercise in except for the bike and his work never bothered us. We collected more artwork, which we like to do when we travel, so when we roam our house, all the memories are rekindled.
What else can I say…Oh, the perfect end to the trip and what made all the planning worthwhile – on the plane home, Carl leaned over and said, "Let me kiss you for a great trip!" Wow…
DO YOU HAVE A LOVE AFFAIR WITH A COUNTRY?

Sherry is one of the TriWivesClub and LifeDoneWell co-founders and contributes to multiple blogs. She is a former co-owner of the California Apparel News and had a career in the healthcare industry. Her passions include traveling, real food, the environment, and animal rescue/welfare. She lives a healthy lifestyle and has been a vegetarian since 1987. She and her husband are parents to two rescue pups and reside in Connecticut.