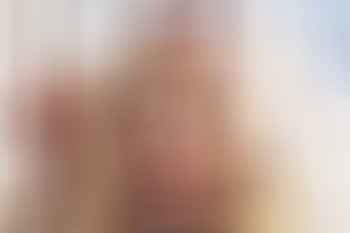 I am so excited to announce that the blog Four Stories Up and it's founder, Sydney Zucker, have moved to the 8th floor in Midtown Manhattan and will be joining MomsGoodEats as the contributor, Millennial in NYC.
Sydney Zucker, my beautiful daughter, will be covering all things happening in NYC, including food, travel, products she loves, things to do, and keeping us up-to-date on the life of a professional dancer in NYC. Sydney will be curating content for MomsGoodEats as well as Millennial in NYC from her unique perspective.
Here's what Sydney would like you know about her…
Hi, I'm Sydney! I'm a 20- year-old professional dancer trying to navigate New York City. I moved to the city in August 2015 after completing my freshman year of college upstate. I was studying neuroscience, which I loved, but soon realized that life is too short to not follow my passion of dance. My philosophy – school is always there. I moved to the city naïve but ready; ready to work hard and do whatever it took to ensure regret was not in my vocabulary. I was empowered and ready to go.

I have just completed the Broadway Dance Center Professional Semester and signed with MSA talent agency. I am now a working dancer in New York City; auditioning for anything and everything from Broadway and regional theater to commercial gigs and contemporary companies.

I will share bits and pieces of my life in NYC. I'm just a gal dancing around the streets of the city, trying to cook and discover good food, enjoying good company, and trying to avoid getting dripped on by air conditioners. I hope you enjoy life from my perspective.
So, please join me in welcoming Sydney Zucker to the MomsGoodEats family. You can email MomsGoodEats to contact Sydney. She can also be found on Instagram at @sydzucker.
I am a home cook that does things my way. In my kitchen, I make breakfast, pack lunches, prepare snacks, and cook dinner. During the week, we eat real food that is homemade, organic, and local. On the weekends we do explore more of our local restaurants. I bake my own bread, juice fresh oranges every other day, and make my own kombucha and other weekly favorites.