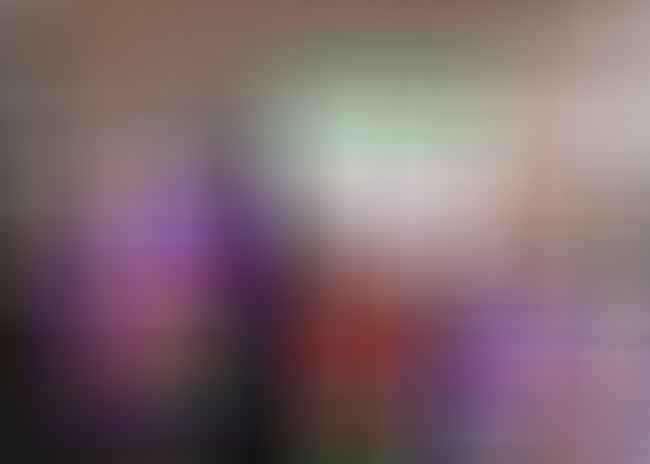 If you keep up with MomsGoodEats, you know how picky I am about what I bring home from the store and especially what I share with friends and family. Recently, I was asked if I ever bought Annie's products and the truth is, I do and have for many years! But, there were a few new items that I didn't know about and you will now find in my house, along with other organic snacks.
Disclosure: We thank Annie's for sponsoring this post, but as always, all thoughts, ideas, and opinions are our own.
I'm so picky because I believe in the importance of having as many whole and real foods in our home that I can, in addition to assuring they're ready to grab and go. It is also a priority that our food is high in good fats and protein and low in sugar and carbs for my athletes. Yes, I do make many of these foods myself, but I don't have endless time and energy, so I buy items like Annie's to have on hand when needed. I feel like Annie's gets me, using ingredients like whole milk, whole grains and oats, and natural flavorings.
Annie's meets many of MomsGoodEats requirements to be in my home and life and here is why I've loved them for all these years.
Most importantly, Annie's is organic. I honestly try and feed my family all organic and succeed most of the time.
I can find it easily in the local Walmart.
They taste great!
Each of the Annie's products that I bring in our house has a special purpose.
They are easy to grab and go.
My little neighbors approve as well as their moms.
They travel well in my purse, my daughter's dance bag, my husband's bike bag, and in our carry-ons for our travels.
They provide the "good for you fuel" for my family and friends. They're snacks with all the goodness and none of the junk we don't let in our home.
So, now you know why I was so excited about the new products. Here are just some of the ways my family has used Annie's in our home.
Annie's Whole Milk Organic Yogurt Tubes
We have the cutest toddler in our building who loves to visit my pups. And honesty, while it is great having a little one visit, it means I have to have food on hand he likes and hey, food always brings people together. The "purple", i.e. Berry Patch is his favorite. Most importantly for his mom and I, are that they are made with whole milk and are single serve, so he can have one and I save the rest for his next visit.
Annie's Organic Chewy Granola Bars
The search for an organic packaged food for my athletes has been ongoing in our family, until Annie's. You see, my hubby is a triathlete, my daughter is a professional dancer, my son is a NCAA diver, and when I'm injury free, I'm a runner. These Organic Chewy Granola Bars are perfect for all of us and we especially like the variety the three types provide.
My favorite is the Peanut Butter Chocolate Chip, while everyone else likes the Chocolate Chip and Oatmeal Raisin. For training purposes, however, we tend to stick with the Peanut Butter Chocolate Chip and Chocolate Chip, simply because they are a bit higher in calories and double in protein.
You will also find the granola bars in our bags to travel with. They are one of the few granola bars that hold they're shape and don't fall apart in our carry-on bags and backpacks. They are especially great when we fly as they hold us over until we can get real food.
Annie's Organic White Cheddar Popcorn and Cheddar Bunnies
Our house is one that has an open door policy and our friends take that very literally. This means we need snacks available for everyone. So, we keep Annie's Organic Cheddar Bunnies and Organic White Cheddar Popcorn on hand. The Annie's Organic White Cheddar Popcorn is kept at our bar and pulled out when people arrive and the bag disappears.
The popcorn is made with sunflower and dried cheddar cheese, making it taste delicious. We also really appreciate that Annie's partners with farmers who raise their cows and grow their corn to fully understand and be a part of the process to assure the quality.
Although I am sure the Annie's Organic Cheddar Bunnies are intended for kids, the truth is, when we pull them out for the little ones, there are always big hands in the bowl, too. And another truth is the bunnies are fun to play with before you eat them.
Annie's is one of the few brands that pass the MomsGoodEats test to make it a staple in our home. Each product meets the standards we believe in and we love that they are easy to find in any local Walmart. There is no need to head to any specialty or organic store. Plus, they are right where you think you'd find them. The Annie's Organic White Cheddar Popcorn is with the other popcorn and chips and granola bars are with all the other granola items. Simple wholesome food made easy to shop for. Hey, I just thought of another reason I love Annie's!
Let us know which items you have in your house or are dying to try!
I am a home cook that does things my way. In my kitchen, I make breakfast, pack lunches, prepare snacks, and cook dinner. During the week, we eat real food that is homemade, organic, and local. On the weekends we do explore more of our local restaurants. I bake my own bread, juice fresh oranges every other day, and make my own kombucha and other weekly favorites.