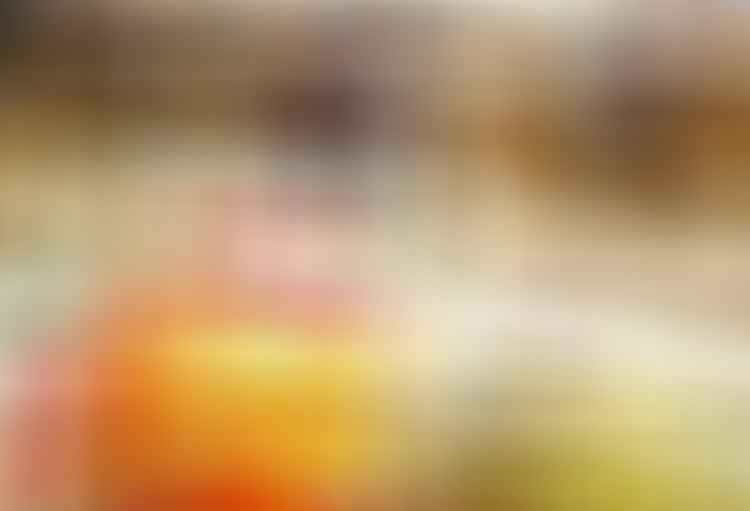 Discount cruise lines are aplenty, but there are so many reasons why you should splurge on a luxury cruise for your next vacation. Not only do you deserve it, but the amenities and perks will have you living in the lap of luxury.
Here are just a few reasons why we're cruising in high style and…
Why You Should Splurge on a Luxury Cruise
Spacious Cabins
The average size cabin on most cruise ships is about 150 square feet. This is enough room for a bed, clothing storage space, and usually a bathroom. Luxury cruise ships have cabins starting at 350 square feet to thousands of square feet for suites that cost several thousand dollars a night.
Splurging on a suite on your ship definitely has its benefits. Retreating to the comfort of your room will help you get the rest you need to enjoy excursions at your next port. These suites often cover your bed with Egyptian cotton sheets, have Jacuzzi tubs for a submerging, meditative soak, and allow privacy and a posh feel on the luxury vacation you have earned.
Popular line Crystal Cruises offers some penthouse suites starting at 367 square feet with verandahs. There's nothing like having your own balcony to face the ocean and breathtaking sunsets as you set sail to your destination.

Personalization
Luxury cruises are all about your experience. While ships with massive amounts of smaller rooms and thousands of guests cater to the masses, the more upscale your ship, the more the focus is on your own personal vacation. Larger ships like some Disney Cruise ships are so much fun, but you can't decide when to take your meals due to rotation seating for dining. On many of the luxury liners, when you eat is up to you. Reservations can be made at different dining areas and restaurants or you may prefer room service in your private suite.
With a higher attendant to passenger ratio, there will be more workers to attend to your needs. From planning excursions to room service requests, the personalization on a luxury ship is one reason to splurge on a vacation you'll never forget.
Class Over Cheese
There are trips where I have loved the cheesy "Battle of the Sexes" or "Newlywed Game" competitions, but sometimes I just want the entertainment to be about music, scenery, and relaxation. Luxury liners focus less on games and partying and more on the overall ambiance and feel of the ship. Spending the days at port, the afternoons getting a top-rated massage, and the evenings at a five-star restaurant onboard the ship are prime reasons for booking a grandeur cruise fit for a queen or king.
Cunard Ships are all about the experience. The Queen Mary 2 has a planetarium and classical music venue. Specialty wine tastings and ballroom dancing are two of the many incredible events you can experience on the ship that defines class.
Less Costs on the Ship
Although lavish cruises are more expensive upfront, many are all-inclusive. That means there are few costs incurred on board. Often gratuity, alcoholic and non-alcoholic beverages, and all meals are included in the cost. Many also have room service and some excursions built into the cost.
Now, luxury cruises are not necessarily for someone on a tight budget, but they do have an advantage. Being more all-inclusive, you know your costs going in, unlike discount cruise lines that often have you spending more than originally intended once you get on board.
Regent Seven Sea Cruises even include free roundtrip air on domestic flights and business class air on international flights.
For your next magnificent vacation, bask in the splendor of a cruise fit for royalty. There are so many reasons why you should splurge on a luxury cruise.
Where are you going on your next luxury cruise?
I am a home cook that does things my way. In my kitchen, I make breakfast, pack lunches, prepare snacks, and cook dinner. During the week, we eat real food that is homemade, organic, and local. On the weekends we do explore more of our local restaurants. I bake my own bread, juice fresh oranges every other day, and make my own kombucha and other weekly favorites.