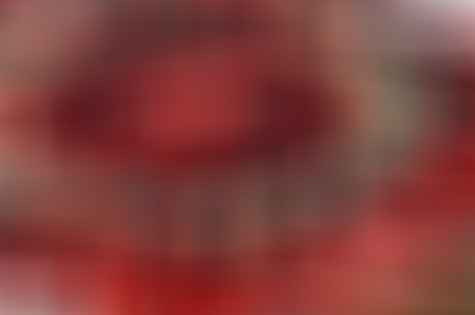 While it can be trying sometimes being the wife of a triathlete, it can also be a great reason to celebrate and have a party. Whether it's pre-race season or post, it's a good time to show your support and invite friends and family to support the cause, too. We've had many parties over the years, so decided to share some tips for planning a triathlete party to make the day a lot of fun and not stressful.
There are two main areas to be concerned about – food and decorations. We love healthy carb-loading treats with a variety of Paleo, veggie, and healthy options, and of course beer! Plus, a nice simple sangria for the supporters (recipe below). Potlucks are awesome and a good way to go if you have a crowd coming and you don't want to do it all yourself! Besides, it's a great way for the guests to feel a part of the party and these events tend to be on the casual side anyway. You can go from no decorations to all out with a bike piñata – your choice. We're just listing the options, so you can pick and choose. Have a great party. We hope your triathlete appreciates the effort…..
Coming Soon: Menu Planning & 10 Must-Haves for Summer Get-Togethers
20 TIPS FOR PLANNING A TRIATHLETE PARTY
Depending on how far out the race is, you may need to

plan the party to start and end early

. At this point in time, it's probably not going to be a late night. They all need their rest…..
If time permits,

design your invite or evite

with the Team or Race Logo using an evite company like Paperless Post. You can also use them to design a ready-made, quick invite.

Have a banner made

either online or at a local office supply store or graphic arts store, that you can also use race day.
Stop by your local tri- store and ask for free samples to

fill a piñata

. Yes, we said piñata! Triathletes love their swag. Fill with Gu packages, mini bars, a bike tube or two, CO2 canisters, peanut/almond butter packets – you get the idea. Just nothing that could cause physical damage when it falls. You can buy custom pinatas online – get creative and download the image of a bike or the face of your triathlete or tri team. And, if you will be having kids, make one for them too, with treats they can bring to the race.
Use Gu packets and snack size nutrition bars as

table glitter

. Here's an example used for Valentine's Day.
Make sure you have

enough seating

for all the triathletes. They should be resting and relaxing more at this point.
If you will be having kids, have one of the adults

plan a fun kids tri

to help make them feel involved and get into the spirit come race day. Our favorite party tri is: beach music dance swim off, then lay down and do bicycle for 1 minute, and end with a short fun run, like with a balloon between the legs or egg on a spoon. You could even give them all medals for participating.
Have poster board and markers available for kids and adults to

make cheer signs

for race day.
Print and hang up

pictures of pros

or World Champions to use as inspiration or use posters from previous races.
For additional inspiration, have the Ironman World Championship at

Kona DVD

playing in the background.
Don't forget

cowbells

. Oriental Trading Company has great prices and they can customize.
Have

race-specific tee shirts

made for the triathletes and supporters. (Email us for who we use if interested. They have a 24 hour turn around, they design, offer great prices, and they ship, too!)
Give

parting goody bags

, filled with Gu, peanut butter packets, a cowbell, small suntan lotion, lip balm, etc. You could do separate bags for athletes and supporters if you choose.
Use heavy duty

paper plates and plastic utensils

, as you don't want a lot of clean up for yourself or your guests.
Plan a

menu

that meets the athletes' needs. Try and include options that are vegan, Paleo, vegetarian, Mediterranean, gluten- free, and sweet! Check our On The Menu for ideas and recipes & check back soon for our Menu Planning post.
We like

beer

for the triathletes for the carbs and

sangria

for the supporters. (see recipe below) But, we know a lot of supporters who like their beer, too.
We prefer

potluck

as these parties are usually more casual affairs. Let everyone get involved in the spirit of the event. Use the menu you've planned to assign dishes.
Don't forget

dessert

. We recommend some of Lindsay Cotter's GF desserts, our No-Bake Vegan Macaroons, Potluck Desserts, or Karen Heffren, Desert Chica Rambling's, 14 Frozen Dessert Recipes.
While the triathletes are discussing their race day, this is your opportunity to

plan race day

with the other supporters. Schedule your meet up place and your viewing hot spots. Especially if you have kids in tow, it's great to hang out with other families, both for someone you can talk to and the kids to play with.
Remember

all talk will be race talk

, so just be prepared! You can try and get the triathletes to mingle with other guests and steer the conversation to other topics, but the party is for them, so……
We hope this gives you some good ideas for planning your party. We're sure it will be a huge success and a lot of fun.
EASY TRI SUPPORTER SANGRIA RECIPE
There are so many fancy Sangria recipes Out there, but we like to keep it clean and simple. Here is ours; a white sangria of course.
INGREDIENTS:
1 bottle of your favorite white wine, the sweeter the better
1/4 cup raw honey; mix wine and honey to help break down honey
1 cup white grape juice
1 sliced stone fruit like nectarine or peach. If not fresh, an apple will do.
1 sliced tangerine or orange
1 cup halved grapes
1 cup berries (your choice)
1 cup club soda or ginger ale
DIRECTIONS:
Combine all the ingredients, except the club soda in a pitcher. Let this sit in the refrigerator for 2 hours. Right before serving, add a cup of club soda or ginger ale. Stir and serve.
THE TRIWIVESCLUB
DO YOU HAVE ANY PARTY PLANNING TIPS?

Sherry is one of the TriWivesClub and LifeDoneWell co-founders and contributes to multiple blogs. She is a former co-owner of the California Apparel News and had a career in the healthcare industry. Her passions include traveling, real food, the environment, and animal rescue/welfare. She lives a healthy lifestyle and has been a vegetarian since 1987. She and her husband are parents to two rescue pups and reside in Connecticut.