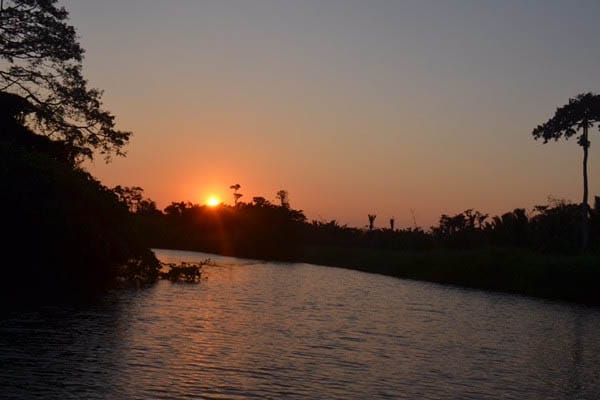 There are way more than 4 reasons you need to call now and make your next vacation at Copal Tree Lodge Belize, but I hope these 4 convince you.  Formerly Belcampo, my hubby made this pick for us as a couple and he outdid himself!  I loved everything, including getting there.  It's a short plane ride from the states and then a short hop on Tropic Air.  The rooms are amazing and honestly, we spent a lot of time just chilling in our room, on the porch, and in the tub on the porch.  I have never felt so connected to a brand and property as I do towards Copal Tree Lodge Belize.
Why You Should Vacation at Copal Tree Lodge Belize
It's Belize
Located in the southern most district of Belize, Copal Tree Lodge is in the Toledo District in the city of Punta Gorda.  The 12,000 acres of property stretch from the hills, to the jungle, to the river that leads you to the sea.  Within steps, you can be among howler monkeys in the Emergent or at the top layer of the rain forest or on the property's farm or at the Rio Grande River.
By boat, it will take you 35 minutes to reach the Caribbean Sea.  Both land and sea offer amazing wildlife.  From birds and I mean so many birds, to monkeys, to even jaguars on land and then I can't forget dolphins, manatees, stingrays, and sea turtles to name a few sea creatures. Did I mention the wonderful weather, rich culture, and that it just happens to be one of the few places I have traveled in the world that the people, like all the people I met, care about the preservation of the land, sea, and the culture.  There is a true respect for the country from its people.
The Staff
I am not even sure where to begin to talk about the staff.  Not a detail was overlooked, like not a thing. They all were like family.  I loved listening the their laughter.  I loved that the staff was dedicated to  the resort and its guests.  They were attentive and respectful, whether it was my morning tea or my evening watermelon smash; they remembered how I liked everything.  One night my husband asked if they ever served a pork t-bone or chop and guess what?  A few nights later, he was sucking the bones off the most delicious pork chop.
Beyond it all, the knowledge of the staff of the land, the area, and Belize as a whole was incredible.  On the days my husband fished, I was always asked if I would like to do something like a farm tour, spa treatment, or trip to town.  Some days I did and some days I didn't.  But, I have to tell you, the days I did the staff was the best.  Taking me to town and showing me things I asked about and to the framers' market.
On one trip, I was so thrilled from my bounty of goods and knowledge I said to my guide, Jose, as we drove up Wilson Road, "now I all need to see is a Toucan".  Cue the Toucan as he flew with all his glory across the road in front of us, at which point Jose cut the engine of the Land Rover and we jumped out.  He held open the barbed wire fence as I realized I was standing under a Molly apple tree where there were snakes and tarantulas.  But, I didn't care; we found the toucans.
My 1 1/2 hour trip turned to 3 as we drove down to the river in search of more birds and Toucans and found them.  This was just one example of the staff listening when I didn't think they were.  And don't even get me started on the rest of the staff…
The Food
The food is about as local as it can get.  Copal Tree Lodge Jungle Restaurant is over 80% sourced from the property.   They raise their own chickens and grown their own vegetables, fruit, and sugar cane for the upcoming on-site rum distillery.  The food and the real flavors shine.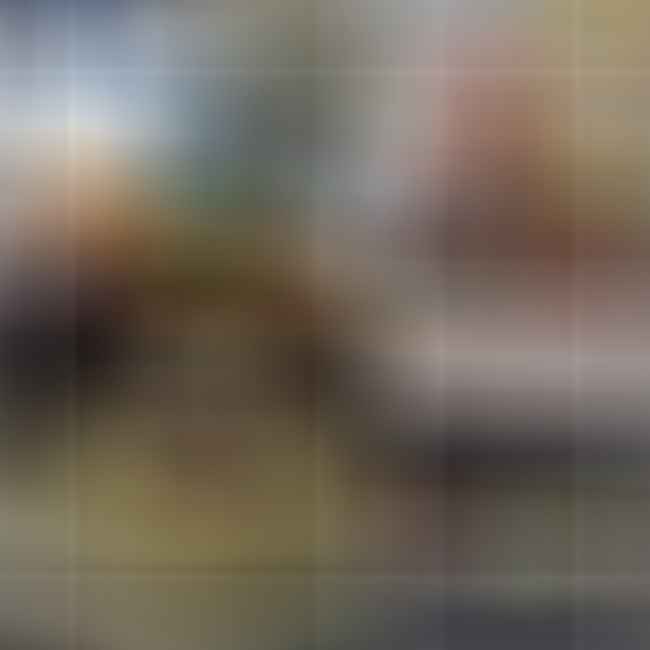 Chef works closely with the farm to focus on what's growing and designs the menu based on what's available.  The food is simply amazing.  From breakfast to dessert, every bite is delightful and full of flavor that is clean with local flair.  The food is authentic with a mix of cultures that are represented in Belize. The real treat is spending time on the farm, taking a cooking lesson from chef, or heading out for a day of snorkeling with the chef and diving for lunch.
The Experiences
The experiences you can have at Copal Tree Lodge Belize are all authentic and all about what YOU want to do.  I did so much and I want to do so much more. It started at the spa with a massage and on a different day, I got the Signature Treatment; complete bliss!  You heard about my wonderful trip to market in town above, but on another day, Desmond took me out to the Spice Farm and the Chocolate Factory.  While both were wonderful, even better was lunch at Coleman's with Desmond and learning about the Villages, the area, and the wonderful ride!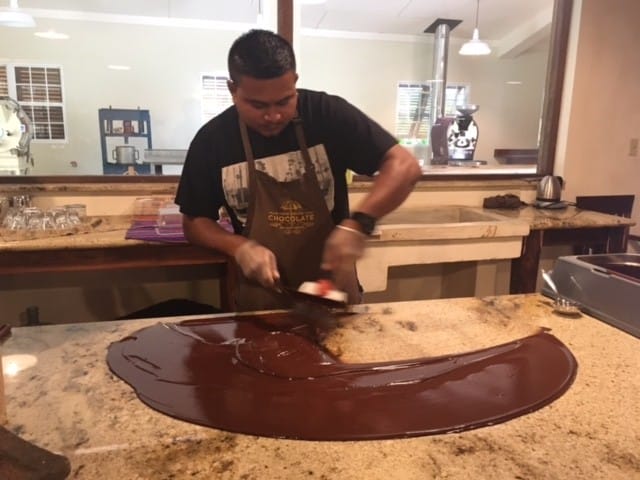 My husband and I enjoyed our on-site seed to bar class, where the wonderful Elon taught us all about the process of growing.  Then, we spent time learning what happens once they're harvested and how to make our own bars.
Captain Jack took us out one night on the River for a nighttime cruise and then a few days later, captained us, Chef Renee,  and Marc, who served us not only an amazing meal, but made really great drinks form the boat bar.
Desmond, who was our guide, took us out to snorkel the islands with the Chef.  I could go on and on and will in a later piece.  But, I would be remiss not to mention the fly fishing.  Although I didn't make it out this year and I will next year, hubby LOVED each day on the water.  The guides were knowledgable and so nice.

A couple answers to questions I have received…
Yes, we will go back.  Reservations for next year are already made and for a longer stay.
Yes, I would bring kids no matter the age.  If I had little ones under 3, I would most likely bring a sitter with me, but older than that, I would fully trust the staff for kids camp or babysitting.  There are many different types of rooms that will work for any family.
No, you do not have to leave property to have a great time.
Yes, there are great packages that can meet anyone's needs.
Yes, there are bugs, but I bought the Belcampo products and they worked so wonderfully and are all natural.
Yes, there are 2 on-site pools; one for the rooms by the lodge and one for the four Ridge Suites.
Yes, I felt completely safe the entire time.
No, there is no need to bring food with you to Copal Tree Lodge Belize.  They have everything you need and are allergy friendly.  You can always call ahead to talk to the staff about any dietary restrictions.
Finally, if you'd like to read more specific details about the resort, please check out this article on Traveling Mom.
Do you have a favorite resort in Belize?
I am a home cook that does things my way. In my kitchen, I make breakfast, pack lunches, prepare snacks, and cook dinner. During the week, we eat real food that is homemade, organic, and local. On the weekends we do explore more of our local restaurants. I bake my own bread, juice fresh oranges every other day, and make my own kombucha and other weekly favorites.