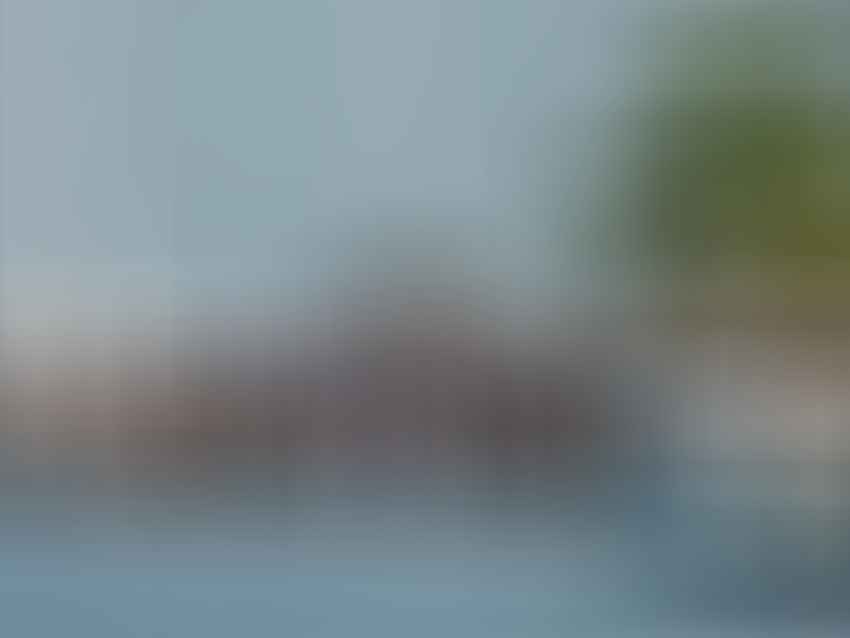 If you are not getting to participate in deciding race venues triwife/partner, you may need to have "the conversation". This should really be a joint decision or at the very least, you should get to voice your opinion on which races they're thinking about. So, the next time your triathlete says, "I'm thinking of signing up for Ironman Mont Tremblant" here's what you should ask BEFORE they hit that send button to register. Just by asking a few questions and doing your own research, you can increase the chances of EVERYONE having a great race vacation!
Does It Make For A Good Vacation Spot Post Race?
You may not get a lot of other vacation chances during race season, so make sure you can make a vacation out of this one. Check the surrounding area – or expand your horizons into that part of the country – for things to do that would make for a great spot to relax or do a little sightseeing. Just don't plan on doing a lot of walking-type activities at least for the first few days post-race. We recommend going afterwards as your triathlete will be a bit preoccupied pre-race and what you can do will be greatly limited, especially if it's a full-distance race.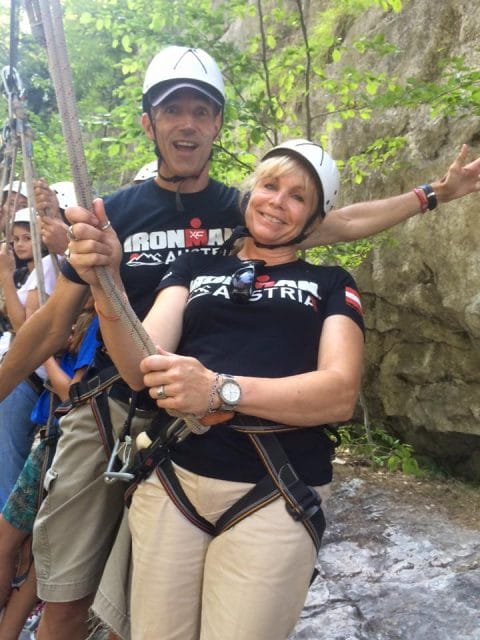 Are There Things To Do Around The Area For The Family/Spouse?
We're talking before and during the race here. Some host cities are really good with tons of family-friendly activities and others are very limited with not much to keep you occupied. This is really important if you are bringing kids of any age and teenagers can sometimes be the worst. We've heard the familiar complaints, "There's nothing to do. Why did you make me come? I had to miss a party for this?" You can get enough aggravation from your triathlete before a race, you don't need it from the kids, too.
When you check for activities, it doesn't have to be anything too exciting. I've had friends who have hit the movies while the triathlete was out on the bike segment and killed a lot of time. I can usually find things to do if I'm by myself, but it's still nice to know I can take a yoga class or go paddle boarding if the mood strikes me.
Does The Date Fit In Well With The Family Schedule?
Even during the summer, the kids may have a lot of activities planned. So, if you're thinking of making this a family outing, ideally the race date fits in with their schedules. Your alternative is sending your triathlete on their own, finding a sitter, or having the kids miss their activity; none of which are optimal. That's part of the reason that we go old school with a big calendar for everyone to schedule their activities. That way, IDEALLY, when my husband's thinking of a race, he can first go to the calendar and check for any conflicts.
Do You Know Anyone Else Racing Or Who Lives In the Area?
Misery loves company – oh, I'm just kidding – a bit. But, it's really nice to have companionship at a race, especially if the kids aren't with you. Having someone to hang with just makes the event so much more fun and sorry to say, the day go by faster.
See if your triathlete knows if any of his friends are signing up or if you're involved with a tri-club, if anyone else is going. Or better yet, is the venue someplace where some friends live? I love to go to Ironman Arizona and Rev3 Venice, because I have BFF's who live in both locations and it gives me a chance to catch up. We've also brought a friend along for our kids to hang with and that seems to work very well regardless of the age or invited family to vacation with us.
Is The Venue Easy To Get To?
This may or may not be an issue for you, especially if you don't have kids along. I really don't like traveling to places that aren't non-stop or that we have to lug the bike box with as too many things can go wrong. So, I always check how we get there first. For instance, while I love Ironman Coeur d'Alene, it is a pain to get to. We have to take 2 flights and then have a long drive. That said, it's got a lot of great vacation spots around it for post-race, so you have to weigh the pros and cons.
We hope this helps you plan the upcoming race season. We just want to make sure that you get something out of the race, too, as it's really not ALL about them!
What do you consider before you say "yes" to that race?

Sherry is one of the TriWivesClub and LifeDoneWell co-founders and contributes to multiple blogs. She is a former co-owner of the California Apparel News and had a career in the healthcare industry. Her passions include traveling, real food, the environment, and animal rescue/welfare. She lives a healthy lifestyle and has been a vegetarian since 1987. She and her husband are parents to two rescue pups and reside in Connecticut.