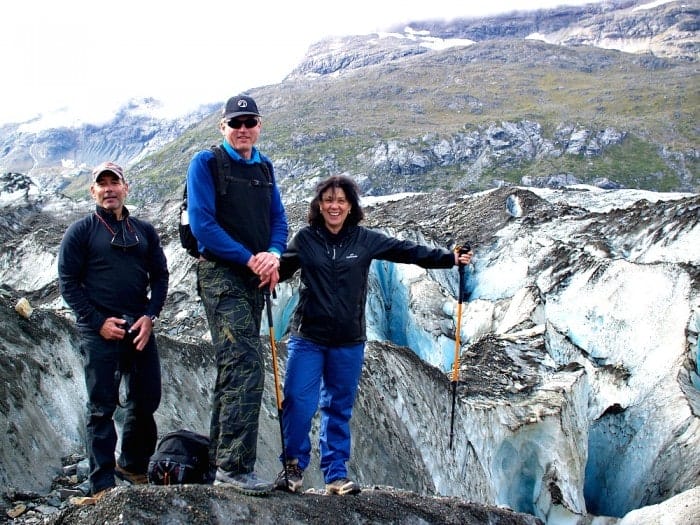 There is this little window of time that happens each year for a triathlete and their supporters. It's called off-season. For some, it lasts 4-6 weeks and for others, it may be as long as 3 months. But, no matter how long it lasts, it is the most precious time in a triathlon supporter's life. For those of you out there who never get to experience this joy, we offer our sincere condolences.
Maybe it starts after the final race of the calendar year or after the World Championships for those lucky few or maybe it's the first race of the next season like Ironman Arizona. No matter, it is a time to be savored in the triathlon supporter world.
So, why do we get so excited to have this time? What do we see as the benefits of off-season, you ask? Well, there are many, so let's begin…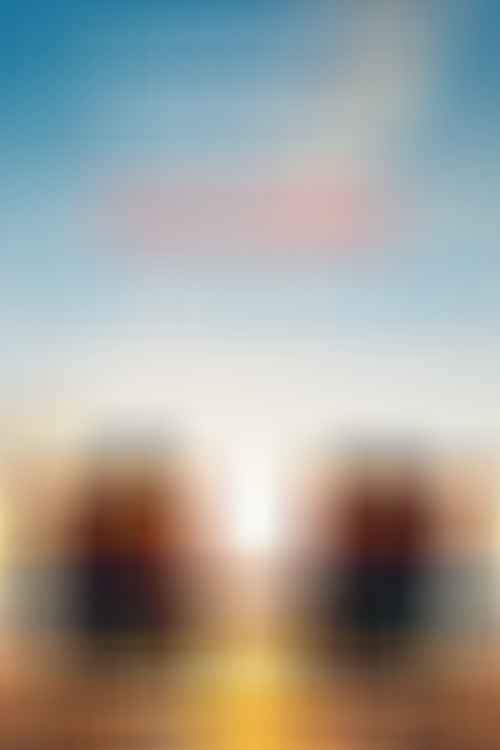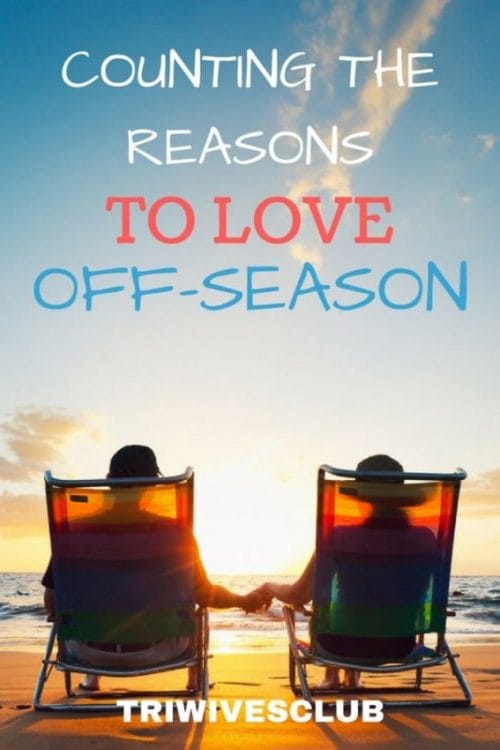 Counting the Reasons to Love Off-Season
Sleeping In
In reality, most people will not consider the alarm going off at 5:30 as sleeping in. But, in our world, it's like waking up at noon! In-season our alarm seriously goes off at 4:30 AM most days. I mean the pool opens at 5 AM and so my triathlete must be there! Or if the workouts that day call for a long ride, it is up and on the trainer to get it in before work. That extra hour is like pure gold!
Food
During triathlon season, our kitchen is a well-oiled machine, cranking out 3 meals, pre-workout and post-workout snacks, long training snacks, and whatever it takes to keep our triathlete fueled. It's NUTS! It is especially time consuming in our whole food and real food home. We get so excited to get back to 3 meals a day for this short time. And as a bonus, there are not as many restrictions or needs to each meal.
Free Time
This what we love most about off-season. During race season, our days typically include two workouts. First, we have a morning workout before work that usually is a shorter one, like a swim or ride on the trainer. And by short, we mean 1.5 to 2 hours. Then, after work it's about 2 hours of either a run or trainer ride and sometimes a weight training session. Off-season is so much better. There's only workout typically in the morning that is about an hour or hour and a half and we get our whole evening free. This means extra time to enjoy our life together.
Date Night
Yeah! We know we sneak in date nights in-season, but they are not real date nights. We're not talking just dinner OR a movie, but actually dinner AND a movie. There is no tuck in time off-season. You can actually get a triathlete to stay up past 9 pm. There is no century ride the next morning on Saturday, so you can stay up a little later and enjoy a real date night and maybe even a night out with friends.
Eating Out
Eating out gets so much easier without special requirements. You can pick a restaurant and actually have everyone order from the menu and even get dessert. There is no, "I'm not eating pasta this week" or "It's race week, so I can't eat Indian food". During off-season, we get to eat and enjoy the food and experience.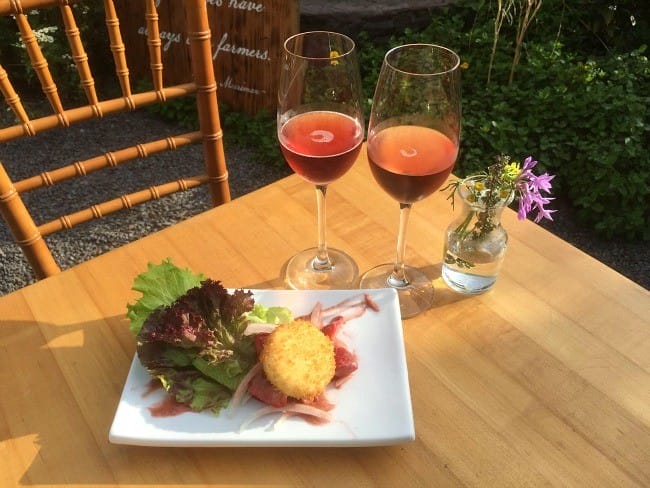 Cocktails
In-season= no cocktails…Off-season=cocktails! It's rare that my triathlete has a drink when he's training for a race, but when that's not an issue, out comes the martini shaker and bottle of nice Cabarnet.
Family and Friends
Having the family together during off-season is priceless. They say a family that plays together, stays together…Well, in our home, we are an active family, so often when we are all together, we are engaged in active adventures. During off-season, this activity often counts as our triathlete's workout for the day. Some of our favorites are hiking, skiing, kayaking, and paddle boarding.
Brunch
Yes, we said brunch! You can brunch on the weekend and WE LOVE BRUNCH. During triathlon season, it is not even part of our vocabulary. One day of the weekend is a long ride day and the other is an "easy day", but that just means the triathlete may work out later which, of course, is during Brunch time. Off-season it is brunch time both Saturday and Sunday with cocktails! Ahhhhhhh B-R-U-N-C-H!
Traveling
During off-season, taking a trip is so much easier for so many reasons. But the big highlight for us, well at least me, is traveling without gear! No bike, no helmet, no 3 pairs of running shoes, no wet-suit. And the icing on the cake is no triathlete pacing and waiting for the bike to come out of the over-sized luggage area. Oh, and yes, we get to travel anywhere and not just to race venues!
Laundry
I honestly can't say enough how much I hate the piles and piles of sweaty spandex and the smell. Off-season means smaller piles and fewer loads. We will take one workout a day and less laundry any day! I think we can all agree less is more when it comes to triathlon laundry!
What are your favorite things about the off-season?

Sherry is one of the TriWivesClub and LifeDoneWell co-founders and contributes to multiple blogs. She is a former co-owner of the California Apparel News and had a career in the healthcare industry. Her passions include traveling, real food, the environment, and animal rescue/welfare. She lives a healthy lifestyle and has been a vegetarian since 1987. She and her husband are parents to two rescue pups and reside in Connecticut.