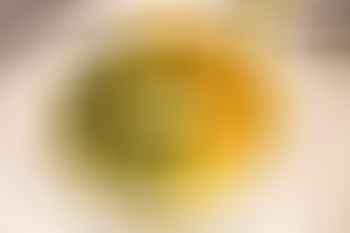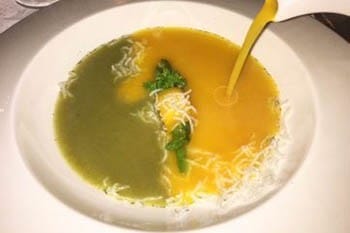 Imagine a secluded spot, tucked away on a gorgeous property overlooking the water on three sides.  Then imagine having an amazing meal, accompanied by equally amazing drink.  This is what I recently experienced at the Don Pablo Restaurante Gourmet as part of the all-inclusive package at The Luxury Bahia Principe Cayo Levantado in the Dominican Republic.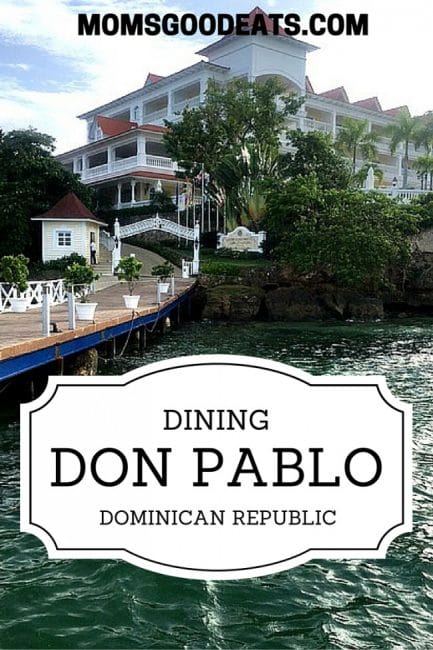 Disclosure: Consideration was provided by a mentioned brand. I was not paid for this article. All opinions are my own.
The hotel was at 95% occupancy, yet the restaurant was quiet and reservations spaced out to make it feel very intimate.  Service is traditional style with the head waiter taking all orders.  As with the rest of the staff at the Cayo Levantado, the staff is so well-trained and caring.  They are attentive, but know how and when to give you space.
There are two dining options for dinner; a la carte or a five-course tasting menu that can be paired with wine.  We, of course, went for the tasting menu.  We feel this is the best way to fully experience the true cooking and chef's specialities.
DINING AT DON PABLO RESTAURANTE GOURMET
Starting off with a small bite…The tasting menu started off with a mushroom turnover with potato in a light phyllo dough.  It was a perfect first bite filled with delicate flavors.
On to the appetizer course…When I see the word fried I get worried, but not in this case.  The appetizer was a Camembert cheese fried with a raspberry filling.  It was prepared perfectly and when opened, the cheese was perfectly cooked and oozed out.
Then came the third course, soup…Not just any soup, but a perfect combination of two soups joined together to make a wonderful flavor.  The waiter first poured in an asparagus soup and then on the other side, added pumpkin.  The delicate and real flavors shone through.  No fuss, no heavy heavy creams, just delicate and enjoyable, showing the freshness of the foods prepared from the kitchen.
Then for the main course…Two dishes were presented for the main course.  The service again was traditional with silver covers removed tableside.  The first dish of this fourth course was lobster and steak.  I am not one for sauce on my steak, but if the chef serves it that way then I will try.  I didn't think I would like it, but it was delightful, light, and not over seasoned.  The steak was served over a bed of sautéed onions and had a wonderful rosemary taste.
The Lobster was served on potato and was a hearty cut of tail.  It was grilled simply with a heavy pepper hand and was meaty and delicious.  Again, real food done wonderfully. It was a full portion and I easily could have stopped there, but I must go on.
The second dish of the fourth course was duck.  Duck is not often served on a tasting menu, so I was delighted to see it.  It was served sliced and rolled with a sweet sauce over potatoes and onions.  It is so easy to cook duck dry, but not here at Don Pablo.
It was time for dessert…after I sat a minute and relaxed with a cup of tea.  The final course was a mango cake with a chocolate top.  There was a light hint of mango with a little cream.  It was the perfect ending to the perfect meal.
Besides Don Pablo Restaurante Gourmet, the Luxury Bahia Principe Cayo Levantado has multiple choices for dining, including Italian and Mediterranean restaurants, plus their international cuisine buffet, Orquidea Restaurant.  I enjoyed all the choices for dinner and strongly recommend you take advantage of all the options, too!
Where will you eat first?
I am a home cook that does things my way. In my kitchen, I make breakfast, pack lunches, prepare snacks, and cook dinner. During the week, we eat real food that is homemade, organic, and local. On the weekends we do explore more of our local restaurants. I bake my own bread, juice fresh oranges every other day, and make my own kombucha and other weekly favorites.