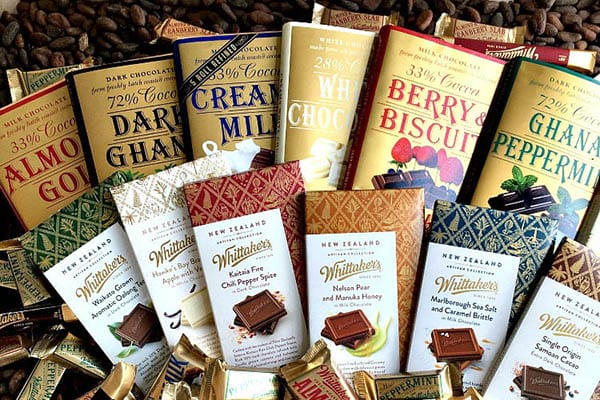 Last week we shared some of Dana's fabulous finds and now we're back with a few of Sherry's "finds I can't live without"…
There's nothing that makes me happier than finding a great product that either makes my life easier or works so well, the search for an alternative is over. The best part is that it  doesn't have to be anything expensive and fancy. In fact, finding the perfect product at a great price is the end all.
Well, here are a few products I actually use everyday and would be very sad if they were no longer available. I've stocked up on a few just in case…
R+Co Haircare Products
I found R+Co on Net-A-Porter about 6 months ago and have been using their products and trying new ones ever since. I love them. The company was started by a group of hairstylists and are formulated without parabens, sulfates, mineral oil, and petrolatum. They are all vegetarian, cruelty-free, gluten-free and color-safe. All but the gluten-free are musts in my haircare products.
What I love about R+Co is that they smell nice and they really work. Granted, they are a bit on the expensive side, not like drugstore brands, but I am willing to sacrifice elsewhere. Several of my must haves are the Color Shampoo, Clarifying Shampoo, Soft Wave Spray, Salt Spray, and Shine and Texture Spray. I only wish they made all of the sprays in a travel size!
Angela Roi Handbags
I am vegetarian, don't buy leather products, and will be the first to admit it's been a struggle to find high quality affordable bags that look really good. I do have a few Stella McCartney bags, but it's hard to justify paying the price. Happily, I discovered Angela Roi and my search was over. I now own 4 bags plus a wallet. They consistently receive compliments from total strangers and come in gorgeous neutral colors. They are priced between $100 and $250. I have had two of the bags for several years, carry them often, and they look brand new.
But perhaps what I love as much as the bags is the "Do Good" attitude of the company. They promote campaigns in which they donate a portion of every sale to respective organizations such as survivors of serious illnesses. Their new campaign donates to animal shelters and charities. In fact, their love for animals and passion for fashion fueled the original idea for their chic vegan handbags. They believe there is no need for fashion to be cruel. I couldn't agree more!
Muck Boots
I could not make it through winter without my Muck Boots…seriously. When you have 2 pups who need to be walked even if it's snowing and below freezing, you need to keep your feet warm. Mine stay toasty in these boots even without socks.
We were told to buy these on a trip to Antarctica a few years back and my feet have never been cold since. I have my knee high Arctic Sport boots in blue. But they also come in multiple colors and floral prints if you like a little more fun in your life and even short boots. Mine may be just a bit clunky, but well worth it…
They cost under $150. I've had mine for 7 years and they still look brand new. You can buy the boots online at many sites or on Amazon MuckBoots Women's Arctic Adventure.
Whittaker's Chocolate
My brother and sister-in-law discovered this chocolate when he was working on a movie in New Zealand. It became our go-to chocolate. The company has been making a variety of chocolate products since 1896 and is now 4th generation. Well, we were recently in New Zealand ourselves so stocked up both at the grocery store and from the bars provided free in our hotels.
A few of our favorites are the Dark Almond, the Marlborough Sea Salt and Carmel, and Nelson Pear and Manuka Honey. If you're lucky enough to be in New Zealand, buy it there. But if not, you can get a few of the products on amazon and here. They are really greatly priced.
Honest Kitchen Dog Food
For a long time I prepared home cooked meals for my pups. I figured it was much healthier for them and I didn't have to worry about what they were getting from commercial dog food. I even found a cookbook that made it easier for me. But, I confess, that life got in the way many times and it often became quite inconvenient to keep it up.
Then, I started them on a grain free diet made with high quality commercial dog food. Well, both pups seemed to have frequent bouts of tummy issues, especially diarrhea. The vet finally asked what I was feeding them and when I told her, she asked me why grain free. I really couldn't answer other than that seemed to be all the hype. Well, she told me to stop and that they needed fiber in their diets.
So, I started the search for a new commercial dog food that either had grains or fiber from veggies. I came across The Honest Kitchen. It's 100% human grade, minimally processed dehydrated food with many organic ingredients. The staff even taste test every ingredient that goes into their products. The free range chicken product I give them has ingredients like apples, pumpkin, green beans, cabbage, and papaya. While, it doesn't tempt me to try it, they seem to love it and both of their tummy issues have disappeared – totally.
Click The Honest Kitchen  to buy the products online at Amazon or you can also buy it at most pet stores. While it may seem expensive at around $80 for the 10 lb. box, it makes 40 lbs. of food.
I hope my fabulous finds I can't live without become yours, too.
Have you found any fabulous finds you just can't live without?

Sherry is one of the TriWivesClub and LifeDoneWell co-founders and contributes to multiple blogs. She is a former co-owner of the California Apparel News and had a career in the healthcare industry. Her passions include traveling, real food, the environment, and animal rescue/welfare. She lives a healthy lifestyle and has been a vegetarian since 1987. She and her husband are parents to two rescue pups and reside in Connecticut.