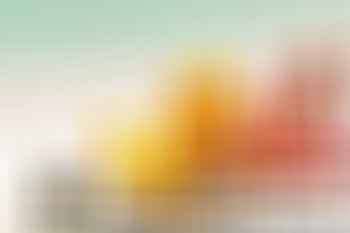 Getting away for us is not always about planning a big vacation. With our busy lives, we often are planning last minute getaways. But, finding locations that are warm, relaxing, and filled with luxury wasn't always easy until we focused on the Caribbean. The area offers diverse islands that range from private islands to resorts to countries filled with tradition and cities waiting to be explored. No matter what we are looking for, we have found some favorite Caribbean islands that offer it all.
Whether for a quick getaway or an extended vacation, the Caribbean is also top on our list due to the cost and ease of getting there. Recently, we found round trip, first class tickets for under $800 per person during the height of the holiday travel season. Flying to most of the Caribbean Islands is fast too, with most major cities offering direct flights to many popular islands. No direct flight, no problem. We often leave from smack dab in the middle of the US on a 6 AM flight, make a connection, and are siting on the beach for a late lunch.
5 Favorite Caribbean Islands For A Quick Getaway
Puerto Rico
For a bit of city life, adventure, and beach time, we head to Old San Juan, Puerto Rico. Staying downtown where the action is gives us access to the rich culture, arts community, and amazing food. Walking the cobblestone streets of Old San Juan transports us back to lost days, yet with the galleries and museums we see the new and exciting artists.
We love spending the evenings at gallery openings and listening to the local music. During the day, we hit the local beaches like Escambron, where you can get one of the best lunches. Afternoons should be spent exploring the great fort of Castillo San Cristóbal and picnicking and flying kites on the lawn. We also enjoy a side trip to El Yunque Rain Forest for a day of hiking and visiting the waterfalls. We stop on the way back to Old San Juan at the Bio Bay by night at Las Croabas, Fajardo.
Jamaica
We love to use Jamaica for easy quick getaways and for family vacations. The versatility of the island is remarkable. But, it's the people and dedication of the government and tourism board that we love. The island has a remarkable history that is a combination of many different cultures; all of which you will see in the flavors of the food, cocktails, and music. You can either do it all or do nothing  in Jamaica and have a great time either way.
When we head down for a quick getaway, we like to pick one of our favorite resorts and just be. There is really no reason to leave the resort's grounds if e're just looking to relax. We choose resorts that ring true to the island, its people, and the food. If we are staying a bit longer, we love to get out for day trips to explore all the island has to offer like Culinary Tours, hiking, Great Houses, and adventure activities.
Some of our favorite activities include ATV riding, zip lining, and bob sledding. But, our favorite part of Jamaica besides the beauty is its people. The people are dedicated to tourism and their guests. We have found the level of service at the different places we have stayed to be impeccable.
Dominican Republic
The Dominican Republic is the largest island country in the Caribbean and not only by size, but also by options to enjoy while visiting. If you are a water baby, you will be so happy. While the waters offer amazing snorkeling and diving, the beaches are expansive and diverse as you make your way around the island. When visiting the Dominican Republic, a must is a day at a beach with a traditional cookout complete with fresh caught fish and lobsters.
When staying in the Dominican Republic, you have so many options from large resorts to small boutique hotels in the beach cities or even the city of Santo Domingo. We tend to prefer a little smaller and secluded area when visiting and make our way to Samana. Right off Samana is the small island of Cayo Leventado, where we really like to stay. We enjoy taking the boat to the mainland to enjoy the beautiful Playa Ricon and hanging out in Samana to shop and eat. And, no trip to the Dominican Republic is complete without a visit to the El Este National Park!
Scrub Island, BVI
The only way I've been to the British Virgin Islands is on a sailing trip, which was without a doubt, one of my absolutely best vacations. The BVI is not some place a lot of people venture to unless they're sailing and then it's your paradise. Shades of blue water like you've never seen before, stunning white sand beaches, and out of this world food and drink, is why people in the know come back year after year.
We stopped at many ports during the trip, but one that we promised to come back to was Scrub Island. Here you can get away to an island that has it all, except the crowds. This wonderful small, luxury resort and spa will give you a vacation filled with peace and tranquility, plus a few beachy activities, like snorkeling and paddle boarding thrown in for good measure. You can even take sailing lessons or charger a fishing boat at their marina.
The resort provides transport from Tortola with a short motorboat ride. You can stay in villas with private beaches and plunge pools or ocean view guest rooms, all equipped with the expected luxury amenities. It will probably be a vacation to remember!
Anguilla
We have vacationed on Anguilla for many years during the winter. We found a resort we loved, Cap Juluca, and just kept going back. It has everything we want, including multiple restaurants, a mile long white sand beach for a good run, gorgeous rooms, and is easy to get to, so why change.  But, if you want a choice, you have many. There's Maliouhana, Cuisinart, and the Four Seasons just to name a few on the luxury side and there are an equal number for those on a budget.
For any foodies out there, the island has the reputation as "the culinary capital of the Caribbean". For any sailing enthusiasts, there are regular sailing regattas. And, then there's snorkeling and diving around shipwrecks and underwater caverns.
What I really love about the island is it's laid back atmosphere. There are no cruise ships or crowds, yet it's easy to take day trips to surrounding islands like St. Martin and St. Barts. It's an island proud of its charming clapboard shacks that sit alongside its modern vacation properties. In fact, they like to say they're "cool without trying" which is exactly how we like our Caribbean islands.
Where do you like to go for quick getaway?
I am a home cook that does things my way. In my kitchen, I make breakfast, pack lunches, prepare snacks, and cook dinner. During the week, we eat real food that is homemade, organic, and local. On the weekends we do explore more of our local restaurants. I bake my own bread, juice fresh oranges every other day, and make my own kombucha and other weekly favorites.