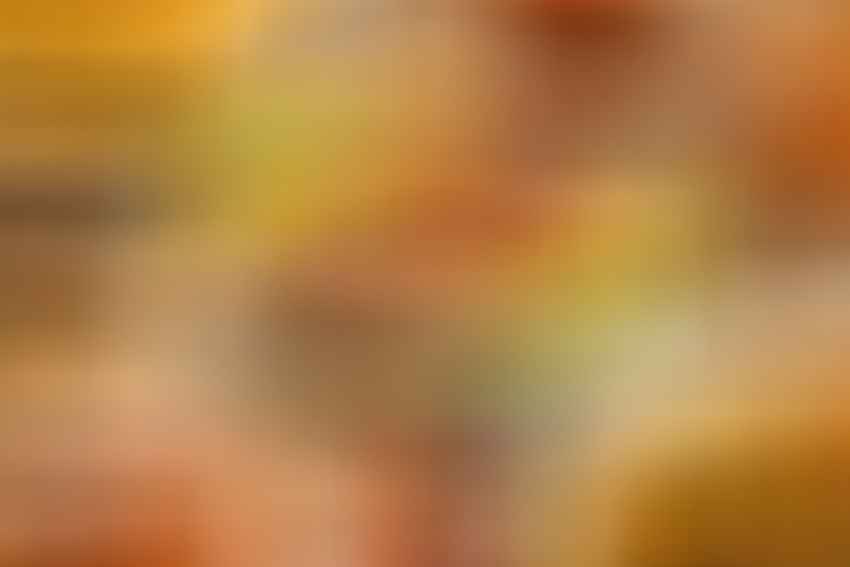 We're sharing 12 of our favorite recipes for traditional Hanukkah foods to ensure you have a festive and delicious holiday! Celebrate the eight days of the Festival of Lights with these simple yet impressive recipes. Part of what makes this time so special is sharing it with family and friends, so go ahead and host that dinner!
The Festival of Lights, Hanukkah, is genuinely one of my favorite times of the year. Ever since the twins were born, it allowed our family to develop our own traditions, make some of our favorite foods and create lasting memories.
What is Hanukkah?
History lesson…Hanukkah is actually not a holiday but rather a Festival of Lights. It is a celebration of Jewish life, history, and tradition. It celebrates the military victory of the Maccabees over the Greek-Syrian army, who wanted to crush the Jewish religion after many years of struggle.
After the last battle, the survivors returned to the Temple and wanted to light the flame of the Menorah. A specially prepared pure olive oil was required, but the remaining oil was only enough to burn for one day, and it would take eight days to produce a new batch.
Miraculously, the flame burned for eight days. Hence, the eight days of Hanukkah.
Hanukkah Traditions
Traditions of Hanukkah include the lighting of the Menorah, singing songs, playing dreidel, and eating traditional Hanukkah foods fried in oil, like latkes and jelly-filled doughnuts.
The traditional gift was gelt (money), but it switched to gifts in the late 19th century. Hence, why you may have heard the term "Jewish Christmas."
Traditional Hanukkah Foods
Back to the food…I've rounded up some of our favorite recipes for traditional Hanukkah foods to cook and bake. I am sharing recipes for both sweet and savory dishes, plus others we simply enjoy.
Some are 100% traditional recipes, while others have a modern twist. After all, Hanukkah gives us eight wonderful nights to enjoy! Why not be creative?
From savory latkes to sweet jelly donuts, there's something for everyone on this list. Whether you're hosting a party or looking for festive dishes to make at home, these traditional Hanukkah foods are guaranteed to bring light to your celebration.
My family has two traditional Hanukkah foods we eat each year no matter what…Latkes (potato pancakes) and Sufganiyot (jelly doughnuts).
Over the years, we have tried many latkes, including sweet potato and zucchini. But we are always sure to have the traditional potato latkes no matter what. We have developed a method of serving the most delicious and crispy latkes. Here is our secret.
The secret to a perfect latke.
You must prepare the potatoes two to three days before serving your latkes. I use a plain old russet potato. I start with the most enormous bowl I have and put a little ice in the bottom.
I peel the potatoes and use my Cuisinart to grate them. I add another handful of ice as I empty each Cuisinart container full of grated potatoes into the bowl.
Once I have all the potatoes grated, I ensure they are covered with ice and cold water and weigh them down with a plate and cover them. Every twelve hours, I drain the water and ice and fill the bowl with fresh water and ice. This takes away the starch and creates the best latkes.
I drain all the water when I am ready to make my latkes. I first strain, then use a cheesecloth and squeeze all the water out. Now you know my secret.
One more secret: No, I do not make fresh latkes each night. I simply cook them all one night and warm them in the oven for the other nights. Our favorite way to serve them is alongside homemade applesauce and whole-milk Greek yogurt. These are some of the most delicious Hanukkah foods!
Here are a few other variations for serving latkes. Top with:
Mushroom, spinach and melted cheese
Creme fraise and caviar
Cream cheese with smoked salmon and capers
Spinach and a poached egg
Caramelized onion and bacon
Fresh greens tossed in a light vinaigrette and a sliced hard-boiled egg
Enjoy these traditional Hannukah foods and use your own inspiration and traditions to make this celebration personal. And if you are short on ideas for what to gift over the course of the eight nights, be sure to check out our creative ideas for Hanukkah gift-giving.
The Best Festive Recipes Of Traditional Hanukkah Foods
Festive Hanukkah Recipes Guaranteed to Impress
If you're looking for festive hanukkah recipes this holiday season, look no further than these show-stopping dishes guaranteed to impress your guests. From savory latkes to sweet jelly donuts, there's something for everyone on the list.
I am a home cook that does things my way. In my kitchen, I make breakfast, pack lunches, prepare snacks, and cook dinner. During the week, we eat real food that is homemade, organic, and local. On the weekends we do explore more of our local restaurants. I bake my own bread, juice fresh oranges every other day, and make my own kombucha and other weekly favorites.