Enjoy the cooler months with these cozy and comforting fall inspired dinner recipes. You'll find casseroles, soups, chilis and more using seasonal ingredients.
As the weather turns colder in the fall, our tastes change as well. This time of the year, we are looking for hearty, comforting meals to warm us up after a long, hard day.
You'll find hearty soups, chilis, roasts and more using ingredients, herbs and spices typically enjoyed in the fall months. We love using squash, pumpkin and apples in our fall recipes. Many of these dishes are easy to make using crockpots and instant pots.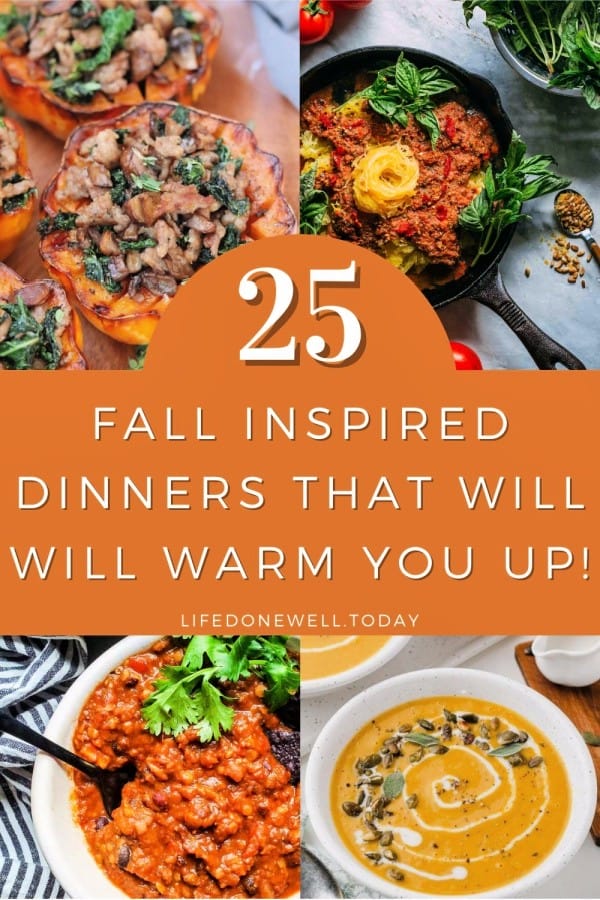 We also like to use our leftovers, especially around the holidays and after eating a lot of meat, like to add more vegetarian/vegan options into the mix. Of course, every dinner needs some side dishes, so be sure to check out our fall inspired side dishes as well.
25 Fall-Inspired Dinner Recipes to Warm You Up
This Instant Pot Turkey Turmeric Stir Fry Recipe is full of flavor thanks to turmeric and coco aminos. It comes together in just 20 minutes!
Hearty Pumpkin Casserole uses pumpkin, beans, sage and thyme.
We love using the crock pot in the cooler months and this ham and bean soup is a warm and comforting meal.
Pumpkin goes perfectly in chili and this pumpkin chili recipe is a delicious, vegetarian dish made in the slow cooker!
This vegan butternut squash risotto is a complete one pot meal that can be made ahead of time and enjoyed all week long.
Or maybe you'd like to enjoy a more traditional chili recipe, like this vegetarian version.
Lasagna Soup brings all the good taste of lasagna together in a simple, hearty bowl of soup.
Or you could use your Thanksgiving leftovers to make a Turkey Pot Pie!
We love acorn squash in the fall, so we love this roasted Acorn Squash stuffed with a savory mixture of ground sausage, kale and mushrooms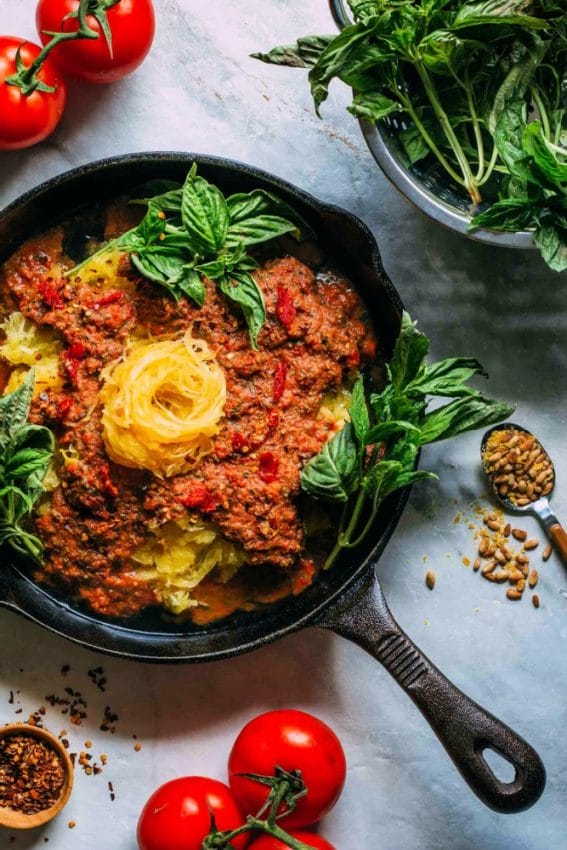 This recipe for
sweet potato kale hash
with a fried eggs makes for a perfect customizable breakfast, brunch, lunch, or even dinner!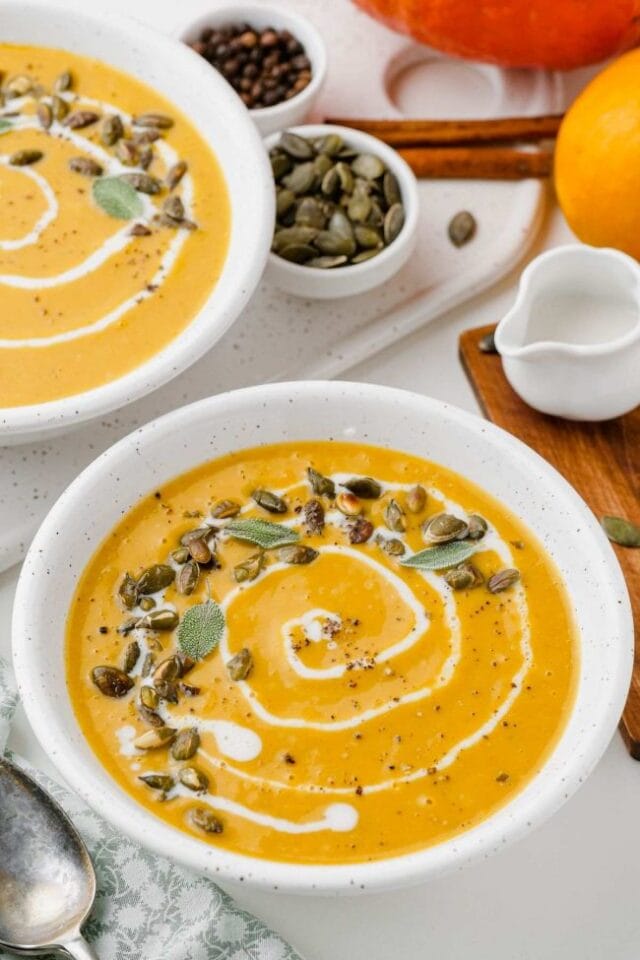 This creamy
white chicken chili
is perfect for cooler weather and you can easily double the recipe and freeze some for later.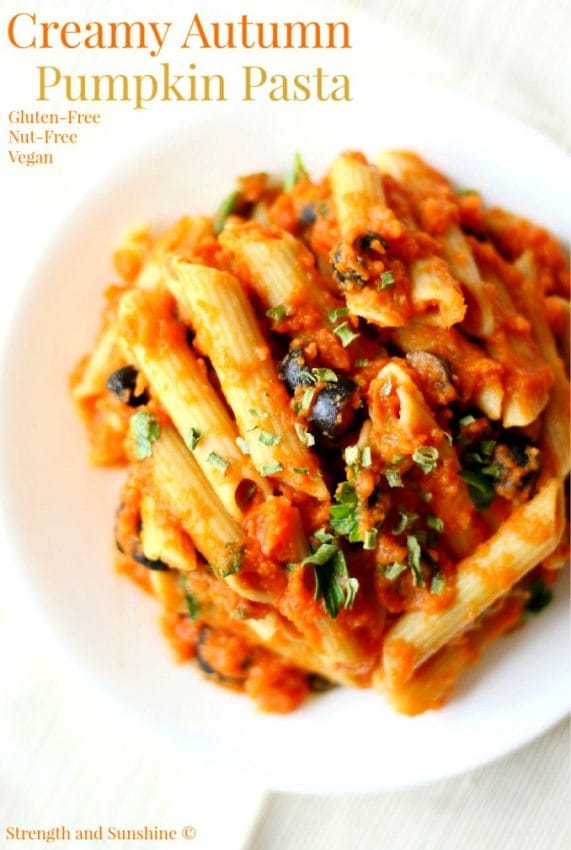 This
spaghetti squash alfredo
is made with a lightened-up sauce that tastes just as delicious as the more traditional one!