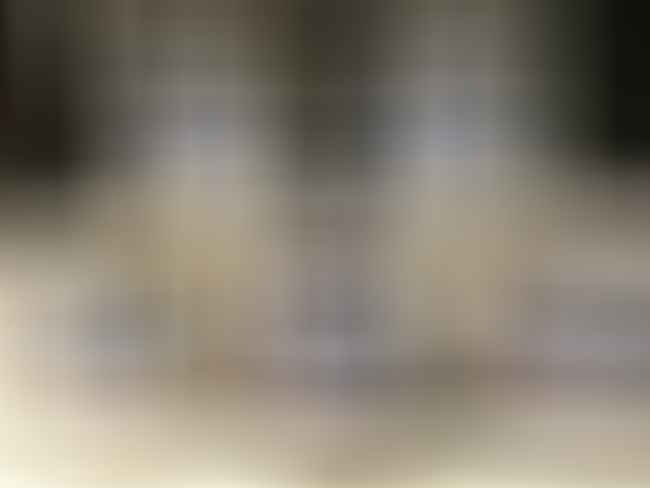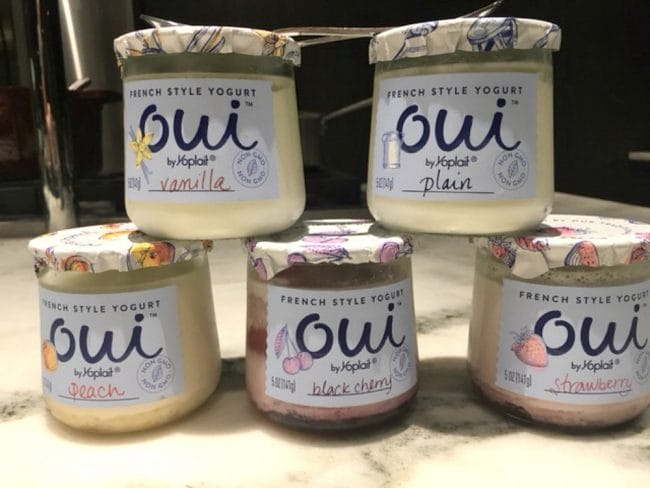 Life seems to be a spinning cycle of non-stop activity and wonderfulness. While I do enjoy the hustle and bustle, I equally need and enjoy my personal time. I have to admit, though, that taking this personal time has been a struggle for me. Either I literally could not find a free moment to settle down with a little snack and a cup of tea or felt guilty if I did. I am not talking about someone's leftover breakfast or snack to eat just because it's there. I'm talking something just for me that I could slow down and savor; something that's delicious and special.
Disclosure:  We are so excited to showcase oui by Yoplait yogurt. Yoplait has been a staple in our home for many years. Although we are being paid for this post, all opinions are our own, as always. 
Well, fortunately, I realized I have to take these me moments for my health and well-being, so do treat myself. In the process, I found a friend who is making it easier. Check out these super cute French-style yogurts from Yoplait. I am in love with these Oui yogurts for so many reasons.
They are real food and you know how important real food is to me.
They are non-GMO and have no artificial colors or ingredients. NOTHING!
They are a whole food, which is the cornerstone of my food beliefs. Each little jar starts with just two ingredients; whole milk and cultures. So simple and delicious. For the fruit flavors, real fruits are added. No special fancy way to make it. Each pretty serving is cultured in its own pot for at least eight hours.
Here's another important fact. My family is on the green team and we love the glass pots. Not only are they easy to grab and go or enjoy at home for that me moment, but they are recycled glass. Plus, you will have no problem finding a way to use each little jar when you have taken your last scrumptious bite. I have them at my desk as office supply holders, I re-use them in my kitchen, and my husband even has some in his shop.
While the grab and go feature of these cute yogurts is great, Yoplait has closed the deal for me on their taste. The traditional French-inspired recipe is creamy with just the right amount of sweetness. While the real fruit is on the bottom, I prefer not to mix it and just dig in; no mixing needed. Again, another time saver which allows me to just sit and enjoy each bite, slowly.
There are so many flavor options. Although I love the Strawberry, Peach, and Black Cherry, there are six other flavors to choose from. I can't wait to try the Vanilla, Blueberry, Coconut, Lemon, and Plain.
Oui is made by our trusted friends at Yoplait and can be found at your local Walmart.
Which flavor will you try first when you slow down and take a me moment?
I am a home cook that does things my way. In my kitchen, I make breakfast, pack lunches, prepare snacks, and cook dinner. During the week, we eat real food that is homemade, organic, and local. On the weekends we do explore more of our local restaurants. I bake my own bread, juice fresh oranges every other day, and make my own kombucha and other weekly favorites.