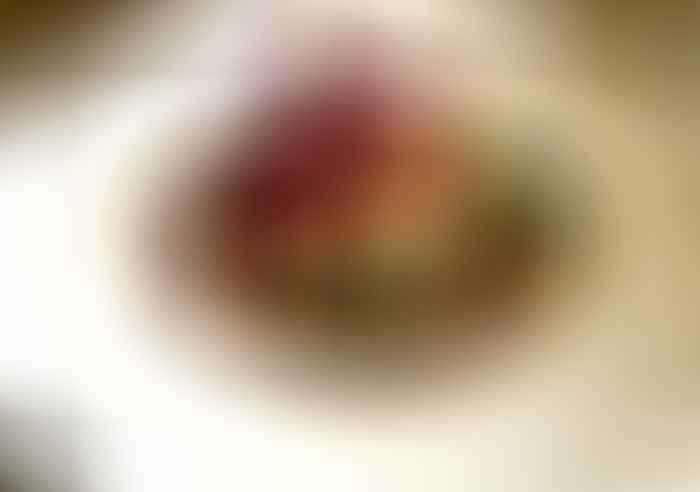 We were in Chattanooga, Tennessee in May for Ironman 70.3 Chattanooga. It was a first time visit to the city for both of us. Admittedly, it was never on our wish list of cities to visit, but it should have been. Whether visiting for the first time or racing in the Ironman 70.3 World Championships, the city won't disappoint. From tons of indoor and outdoor activities to its top notch Chattanooga restaurants, it offers it all.

A totally unexpected yet pleasant surprise was the high quality of restaurant options. Living in the New York City area, there is no shortage of great food to be had. But, seriously, at least two could easily compete with many of NYC's offerings; the food and ambience were that good. Since the downtown area is undergoing a renaissance, you don't even have to leave to find amazing places to eat if that's where you're staying. Armed with these Chattanooga local favorites for food, it will be so easy.
Locals' Favorite Chattanooga Restaurants
St. John's Restaurant
First of all, if you have a chance to go out for a nice dinner, DO NOT miss St. John's Restaurant. I came across one of my new favorite restaurants during a google search of where to eat in Chattanooga and it ended up being a true gem. We also learned that it's not only a favorite of our friends who live here, but also the state of Tennessee!
Located in flatiron building from the turn of the twentieth century, it's a 2 floor converted hotel that is simple, modern, and elegant. It has evolved over the years from a hotel to brothel to abandonment to restaurant.
While the menu is small, but varied, it contains many tempting items. Never being shy, deciding what to choose for us meant asking nearby tables what they were eating. I had the Open Face Spring Vegetable Ravioli which was one of the best pasta dishes I have ever had. Similar emotions were expressed about my husband's Wild Alaskan Halibut. In addition to the regular menu, they also offer a few seasonal selections in their Market Menu, such as Fried Huckleberry Hand Pies for dessert.
Most of all, I can't stress enough that if you're in Chattanooga, St. John's is a must visit. But, it may not be the place for the kids. While there were a few kids at a family birthday party, most other tables were adults and I think that's also reflected in the menu. There is a bit less formal, more lounge-type restaurant next door called the Meeting Place, that might be better. It has the same great food, but on small plates.
Easy Bistro And Bar
Want cocktails and appetizers at the bar? Or feeling more like a date night dinner? Or want to let the kids tag along? Easy Bistro and Bar will satisfy them all. With its French-inspired southern cooking using local ingredients and its gorgeous venue, you can't miss. While I had booked the restaurant as part of our initial plans, we chose another restaurant for our last night in town. But, we ran into our friends coming out of Easy Bistro and Bar and they said we really had to go there instead. So, who are we to argue?
Seafood is a focus of the menu with distinctive flavors of the region. My husband drooled over his southern brisket – no knife needed – that melted in his mouth. The vegetable plate I had was truly delightful and not only looked picture perfect, but tasted that way, too! Oh, and you really, I mean really, have to order the homemade cornbread and butter.
Alleia
So, if you're craving Italian in an upscale setting with an amazing wine list, you can't go wrong with Alleia. The rustic Italian fare is as authentic as it gets with the pastas all made in-house. A large medieval wooden door, a long communal table in the center of the restaurant, and intimate booths set the stage for the unique atmosphere. Just don't miss the ricotta bruschetta with local honey.
Other Favorite Chattanooga Restaurants
Il Primo serves Italian food in a beautiful, neighborhood setting close to the North Shore of town. I loved that the menu is not overwhelming as you find in many Italian restaurants. Standouts include Sausage and Peppers, Trout, and yes, the Lasagna.
We enjoyed lunch at Public House Restaurant and were very impressed with the prices, quality, and service. Located in Warehouse Row, you'll find comfort food in a causal setting and a place where you can do a little shopping before or after.
Bluewater Grille is located downtown and is open for breakfast, lunch, and dinner. They have a really nice outdoor patio and and serve fresh seafood.
Who would think you'd find great Mexican food in Chattanooga? But, we did. Taco Mamacita serves made-from-scratch, super-fresh, totally tasty Mexican food in a fun, laid-back setting. In fact, the company was founded on having fun at what you do! Some menu favorites included delicious tacos like Baja Fish and Black Bean and the Shrimp Po'Boy BLT. They even have healthy items on their menu for those who care about that sort of thing.
The Blue Plate Diner is located across from the Aquarium and close to the water. They serve contemporary comfort food from local homegrown sources and are open for breakfast, lunch, and dinner. For those doing Ironman races, it's right next to Ironman Village. We ended up having several meals here, because it was fast, decently priced, good quality, good service, and convenient. Also, nice is the large outdoor patio.
And Then There's…
Although not technically a restaurant, we came across Cupcake Kitchen walking back from downtown to our hotel, so adding it anyway! The wide variety of cupcakes and other pastries are so good and worth the calories. So, if you are too full from dinner to order dessert, grab a cupcake here and enjoy it back in your room.
Clumpies Ice Cream is an institution in town. Each batch is made by hand with only the finest ingredients and the result is a rich, creamy, delicious ice cream crafted with care. It certainly makes for a great post-race treat!
Just for fun, hit Moopie General Store. For those of a certain age, it will take you back to your childhood. Think penny candy, Charleston Chews, Sugar Daddy, Beeman's Chewing Gum, and Pixie Stix. Plus, you'll find tons of old posters and souvenirs.
One final word…Most of all, I have to say that the people of Chattanooga helped to make our trip such a delight. Literally, everyone was super nice and friendly and truly exhibited southern hospitality. I trust you'll have the same experience!
What are your favorite Chattanooga Restaurants?

Sherry is one of the TriWivesClub and LifeDoneWell co-founders and contributes to multiple blogs. She is a former co-owner of the California Apparel News and had a career in the healthcare industry. Her passions include traveling, real food, the environment, and animal rescue/welfare. She lives a healthy lifestyle and has been a vegetarian since 1987. She and her husband are parents to two rescue pups and reside in Connecticut.