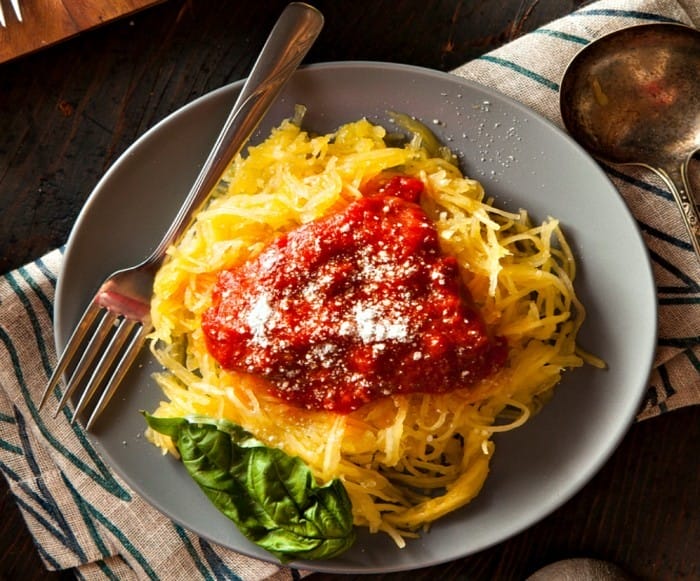 Many nights I find myself tight for time, as I'm sure you do, too. Even when I plan my very best dinner, sometimes things get forgotten. Then, I really am in a crunch for time. To make things easier for me, I often divide my meal preparation into prep time, cooking time, and finish time. This Roasted Veggies Over Spaghetti Squash Recipe makes prepping ahead of time a breeze and your dinner garden fresh. The best part of this dish is that you can use what you have, make it your own, keep it veggies, or add some meat/fish. Your choice…
This recipe makes 2 healthy portions or 4 portions when served with a salad.
There are basically 2 steps to this recipe – Prep and finish.
Ingredients for Spaghetti Squash Recipe
One spaghetti squash
Veggies to fill two cookie sheets. For this recipe, I used mushrooms, sweet onions, asparagus, and cherry tomatoes.
1/4 cup white wine
1/4 cup lemon juice
1 cup vegetable broth (or other if you prefer)
8 springs of fresh thyme
2-3 tablespoons capers
1/4 cup farmer's goat cheese
Salt and pepper to taste
Olive oil
Garlic and/or red pepper flakes optional
Shrimp, bacon, chicken, or whatever you want to add optional
Directions for Spaghetti Squash Recipe
Spaghetti Squash Prep
Start by cooking your spaghetti squash.
Set oven to 400 degrees.
Slice squash in half and remove the seeds.
Place with open side down in a roasting pan and poke with a fork a few times.
Pour in water until you have about 1-2 inches of water in pan and cover with aluminum foil.
Cook for 30-45 minutes until it's just soft (often I take mine out of the oven at about 20 minutes and let it sit covered on the counter to finish steaming, so it does not over cook. I do this when I am preparing the meal ahead of time.
When ready to serve, using a fork, rake the spaghetti squash out moving from side to side, not top to bottom.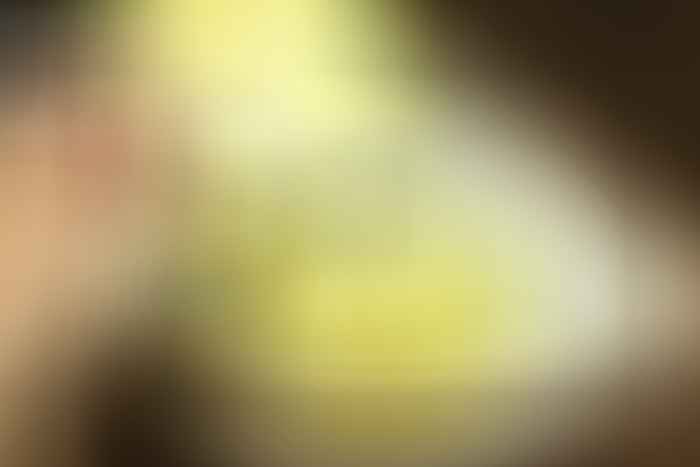 Veggies Prep
I get lazy here and line the cookie sheets with foil.
Preheat oven to 425.
Drizzle olive oil on the foil and sprinkle with salt and pepper.
Place the prepared veggies on the tray and drizzle tops with olive oil and sprinkle with salt and pepper.
Take 6 sprigs of thyme and lay on top of veggies.
Roast veggies for about 20 minutes.
Remove from the oven and let rest until you are ready to use.
The Finish
When you are ready for dinner, in a nice sized pan, put it all together.
In a sauté pan, place all your liquids and the leaves of the 1 remaining thyme sprig. You can also add the garlic here if using.
Bring to a boil then reduce to a simmer for 5 minutes.
Toss in vegetables and capers and let simmer an additional 3 minutes, tossing a few times.
Rake spaghetti squash directly into serving bowls.
Using your goat cheese, mix in the leaves only of the thyme to make a thyme cheese
Spoon the roasted vegetables and liquid over the spaghetti squash, top with thyme cheese, and enjoy.
This dish is absolutely perfect if you are having a dinner party, as it makes the perfect easy fancy meal or side. As a bonus, you can meet all special dietary restrictions with this meal. Even the kids can eat it, as the alcohol in the wine cooks off. You could also try the spaghetti squash with my Romesco Sauce. Yum either way…
What will you put in your roasted veggie dish?
[yumprint-recipe id='13']

Sherry is one of the TriWivesClub and LifeDoneWell co-founders and contributes to multiple blogs. She is a former co-owner of the California Apparel News and had a career in the healthcare industry. Her passions include traveling, real food, the environment, and animal rescue/welfare. She lives a healthy lifestyle and has been a vegetarian since 1987. She and her husband are parents to two rescue pups and reside in Connecticut.