There are two words I love in any car I drive and luckily, both are easier to find together in today's world; environmentally-friendly and luxurious. It has always seemed that in order to be more green and have less impact on the planet, you had to give up luxuries and pay more. This included size, comfy seats, drive distance, vehicle luxuries, and so much more. Then, there were safety issues and the ease of using the vehicle for its intended purpose. But, the auto industry, including Ford, has been changing to meet these consumer needs and the 2018 Ford EcoSport is one amazing example.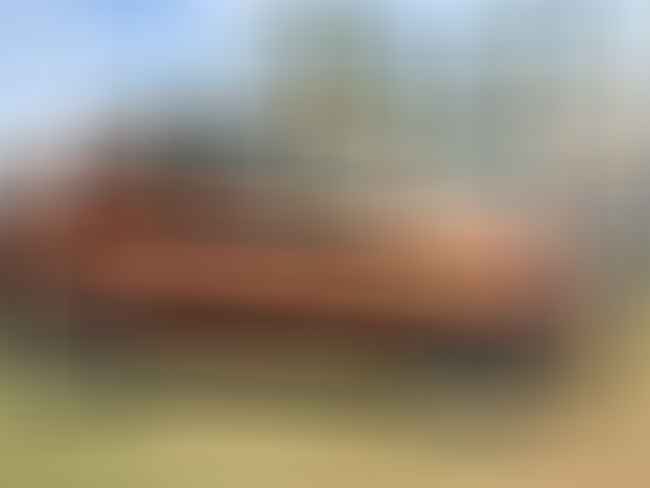 Disclosure: While we were compensated by Ford for this post, all opinions, thoughts, and ideas are our own.
It was recently time for us to start looking for a replacement for my "dog" car and the search was going slow. But, it went into hyperdrive when I was in Florida and had the pleasure to be introduced to a new Ford coming out in 2018; the Ford EcoSport. It has all I need to replace my current vehicle and all I want as well; to be more environmentally sensitive while maintaining the luxuries I love. As an added bonus, I'm even gaining more options I was looking for. With the Ford EcoSport, I can have it all in a car!
One of the secret luxuries in this car is all the little spaces and spots for my "stuff". Like the perfect place for my lipstick and little pockets on the side of the seats to hold things I always lose like my airport parking ticket. There are some 30 little stow away pockets and bins to store anything and everything.
But, the main reason I am loving the car is because I have dogs and I have to transport these dogs. We travel together in the car a lot, because I love to have my boys with me. One of my pups is a 170 pound, nine year old mastiff/lab mix. That baby of mine can't climb up, so the low entry is perfect for him. Sometimes it is all about the dogs.

Green Benefits of the Ford EcoSport
Offers all the space without the fuel guzzling.
It's smart use of space. Often, being bigger does not mean getting more and can certainly be bad for the environment. The EcoSport doe not give up any space, because it uses every nook in the car.
It is one of the few compact SUV's that is both aerodynamic and yet has tons of power.
Efficient power options include a 1.0L 3 cylinder turbocharge Eco Boost to the 2.0 L 4 cylinder engine.
Luxuries We Love in the Ford EcoSport
The car is connected to to my life and music with Apple CarPlay.
It keeps my busy life connected even on the move by integrating my I-phone with the car.
It comes equipped with a B&O Play Audio System which brings the music alive.
The Ford EcoSport includes 10 speakers for sound fun, including a subwoofer. It creates a true living large experience through sound and multi-radio options with HD radio, Sirius XM, and a dual FM antenna.
I love the 8 inch color LCD touchscreen that is so similar to my smart phone. It also has swipe and pinch-to-zoom capability.
One of our favorite luxuries is SYNC connect with FordPass. It lets you be in constant contact with your car to do just about anything.
The BLIS (blind spot information system) with cross-traffic alert sensors helps keep me safe.
You can stand out with all the color choices and personalizations.
The Swing Gate Tailgate has easy access.
There's an auto start-stop technology to save on fuel consumption.
You get USB ports for fast charging.
When we have a car like this we need it to also be utilitarian. The second row can lay flat, all the way flat, making it easy to transport all that we need.
The Ford EcoSport checks a lot of boxes for our needs and preferences in vehicles. We are looking forward to seeing it in the dealerships in 2018. Watch for it…
What Else Is New With Ford
The Ford Expedition Platinum edition is what else is new with Ford. It is one great vehicle for both the busy familybusy family or for empty nesters who love to explore. I can totally see loading it up with gear and hitting some amazing fly fishing spots. It has all the luxuries we like in a vehicle and the space we need for all our gear.
The technology and sound system are improved and they were great before.
The space is easy to convert to use how you need it.
For us green freaks, it has a 3.5L EcoBoost engine.
The beautiful Panoramic Vista Roof is amazing. I could totally see us sleeping under it on a remote river where we're fishing. I don't do tents well, but the Expedition is like glamping.
The Advanced Cargo Manager that will change around the configuration with a touch of a button.
The fact that there is wireless charging, four 12-volt power outlets, AND six USB ports; not to mention the 110 volt power outlet.
The FordPass allows you to always be connected to your vehicle.
And, it has its own wifi.
I am so excited to see what else Ford will be coming out with in 2018. What about you?
I am a home cook that does things my way. In my kitchen, I make breakfast, pack lunches, prepare snacks, and cook dinner. During the week, we eat real food that is homemade, organic, and local. On the weekends we do explore more of our local restaurants. I bake my own bread, juice fresh oranges every other day, and make my own kombucha and other weekly favorites.