This year, one of my main focuses is to eat more at home and expand my culinary creativity. So far I've been sticking to it. For you, that means some great recipes are headed your way for LifeDoneWell like this delicious and healthy turkey bolognese recipe!
Let's begin with this simple yet flavorful take on American-style bolognese sauce. Ground turkey adds flavor without the harmful affects of red meat. Tomatoes pop with bright acidic goodness, and fresh herbs round out the divine flavor profile. I like to make this in my big Dutch oven, but any large sauce pan will do.
I like to serve this with whole wheat pasta, usually penne, since I tend to have that on hand. It is also great over roasted spaghetti squash, with baked polenta slices, or with zucchini noodles (just be sure to saute them with Tuscan-herb infused or basil infused olive oil for best results). Directions for polenta and pasta can be found on the containers.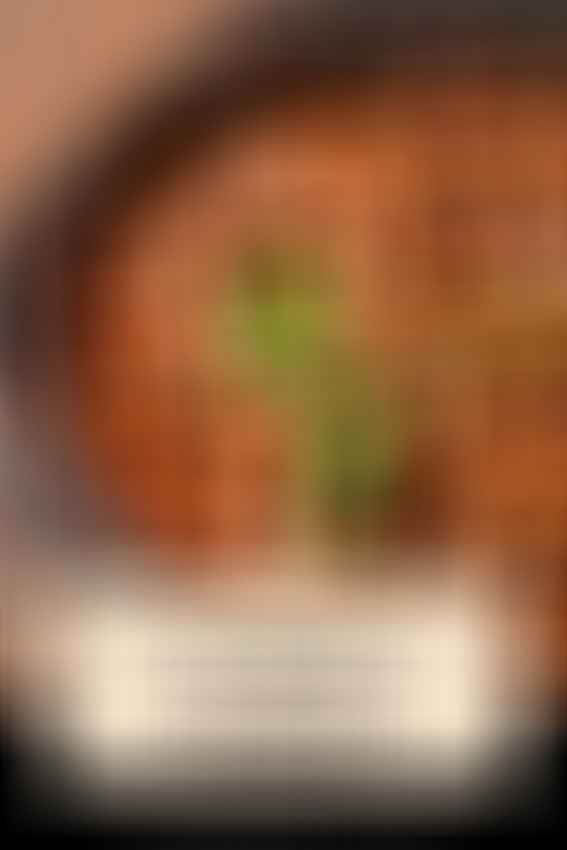 This recipe makes about 8 servings, and takes an hour of mostly inactive cooking time.
DELICIOUS AND HEALTHY TURKEY BOLOGNESE
INGREDIENTS
1 pound ground turkey (I prefer 1/2 ground turkey breast and 1/2 ground turkey thigh but feel free to use what you have available)
1 tablespoon high quality olive oil (cold-pressed is best)
1 can tomato sauce (about 16 oz.)
1 can tomato paste (about 6oz.)
1 can diced tomatoes (low sodium or no sodium, about 15 oz)
1 tablespoon Italian seasoning or herb blend (mine is Frontier Co-op's Italian seasoning with oregano, marjoram, thyme, rosemary, basil, and sage)
4 cloves garlic, minced
2 teaspoons salt (I prefer pink Himalayan sea salt)
2 tablespoons chili powder
1 bay leaf (pick a large one as you'll have to find it then fish it out of the sauce later)
1 teaspoon black ground pepper
1 medium white or yellow onion, chopped (two diced shallots can be subbed here)
1 large carrot, peeled and chopped
up to 1/3 cup water or veggie stock (if possible, use pasta water as that enhances the sauce)
fresh parmesan, for garnish
fresh basil chiffonade, for garnish (fresh Italian parsley would work too)
The Recipe
Step 1: Combination Station
In a Dutch oven or large pot over medium heat, combine all ingredients except garnishes and water. Mix well, and be sure to break up the ground turkey with your wooden spoon.
Step 2: Cook Time
Cover and let simmer for about an hour, until thickened. Stir occasionally, so mixture does not burn. If it seems too thick, add one tablespoon of water at a time until desired consistency is reached.
Step 3: Great Garnishes
After 45-60 minutes, when turkey is cooked and sauce has come together, remove bay leaf, stir once more, and remove from heat. Serve with your choice of base, then add freshly grated parmesan cheese and a small handful of basil chiffonade. If needed, add salt and pepper to taste. Enjoy or freeze within 5 days of cooking.
Time Saving Tricks
Consider a handful of matchstick carrots instead of peeling and chopping one large one.
Onion powder may be utilized instead of a fresh onion.
Garlic powder can be subbed for garlic cloves. Use about 1/4 teaspoon of the dried flavoring for each clove.
What is your favorite pasta sauce recipe?

A Minnesota native, Katy is a freelance travel, food, and lifestyle writer currently based in Omaha, Nebraska. Besides contributing to the LifeDoneWell brand, Katy is a contributing writer and content creator for a variety of other print and digital outlets including Travel Awaits, The Reader, google's Touring Bird, Matador Network, and Modern Mississauga. She was also a popular Bridal Blogger for Wedding Essentials Magazine, an Omaha World Herald publication.
Be sure to connect with Katy on her personal instagram @ksprats, and her health food focused insta @healthkickmidwest.