I hit the road this week for a first; a road trip from Omaha, Nebraska to Northampton, Massachusetts. And I wasn't alone. I had my two dogs along; a 25 pound full of attitude youngster and a sick 150 pound ten year old. It was a last minute trip, so there was little planning… That means the Fabulous Finds this week are all about what I discovered along the way and when I got to my final destination.
The drive was supposed to be 22 hours. I broke it down into three, seven hour days of drive time that ended up being nine hours a day. The big dog needed medicine so we had to stop every two hours. The drive presented challenges, as can traveling with pets, as there were several legs of the trip where places to stop were few and far between.
This meant finding places to eat was tough along with finding hotels that take 200 pounds of dogs. Plus, I was trying to stay ahead of a nor'easter that was coming…but we made it to Northampton and look what I found along the way…
Fabulous Finds on a Road Trip
Home 2 Suite by Hilton
When I decided on a Monday to hit the road with two dogs, I had to figure out where to sleep after a long day of driving. I tend to use Hilton as my go-to when I need a quick place to stay, so I called and they suggested Home 2 Suites. Hilton has a few properties that allow dogs, but where I was driving made it a bit difficult. The wonderful Hilton employee said she loved these new properties and I should check them out. Plus, they were right off the highway. So, I had her book me a night in Joliet and a night in Erie. It was perfect.
Now, it was not my typical accommodations, but I would totally book it for a like need and highly suggest it for families who only want one room. When you walked into the room there was a small kitchen with a refrigerator, freezer, dishwasher, and microwave. If you would like, they will supply a burner as well. The kitchen was fully stocked with service for 6.
Next to the kitchen was the bathroom with a nice rain-like shower. The room had a large desk with a pullout table, comfortable sleeper sofa, and a curtain to pull to separate the sleeping area. One of the rooms had one queen bed and the other had two. There was a ton of storage and table top for all your needs.
In terms of amenities, there were plenty. The free breakfast was a full breakfast with many options. The workout rooms had great equipment and laundry machines. Plus, there was a fun pool. The staff of both were wonderful and suggested the best dinner deliveries for me. It was truly a fabulous find when heading out on a road trip or for a family on a budget.
Eat Better Not Less CookBook
New town new cookbook is how I travel. When I arrive in Northampton, I love to head downtown to my favorite store, Thorne's. Honestly, Northampton has amazing shopping! But I love exploring the kitchen area and they always have the latest cookbooks. This week I picked up, Eat Better Not Less, by Nadia Damaso. I was attracted to it by the cover to be honest. We love the concept that eating well starts with the right ingredients. Every recipe uses whole real foods and include ingredients I keep in my home. First up on the menu is the Pancakes as we are making breakfast for dinner this week.
Thorne's Tanks
I am telling you I have a soft spot for Thorne's. They carry many of my favorite brands and one line I can never get the name of because there is no tag. But they are the best. They are this sweet line of tanks that have simple designs on the front. The best part is that they are only $14.95. This is my third one and I wear them for everything from workouts to dressing up under a great leather jacket to go out to dinner.
Stationery
I am a stationery addict. I love beautiful things including paper. So, wandering down aisles and aisles of options always makes me so happy. And I actually love to use the stationery, because I love both sending and receiving hand written notes. This visit to Thorne's I picked up two sets from. One is a set of notecards with sweet hummingbirds in flight from Peter Pauper Press.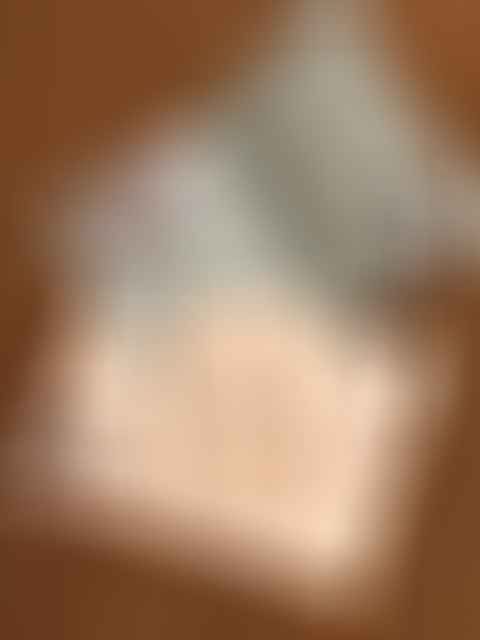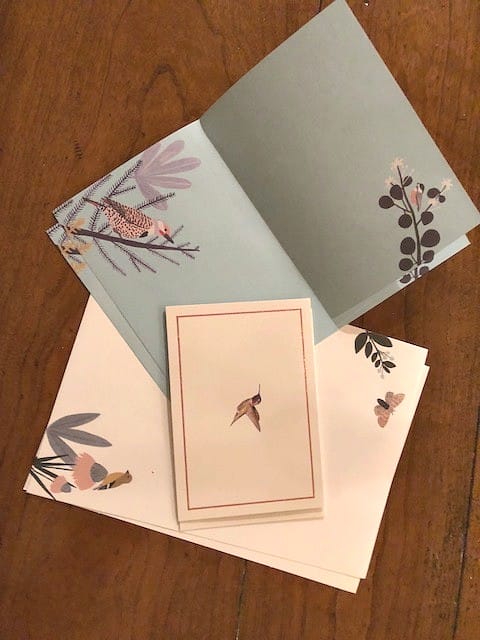 The other is an old style sheet also with birds from Petit Savage. I got  to write and fold and put a pretty seal on the front. There really is something special about a handwritten note on pretty paper.
Ice Cream
There is ice cream and then there is ICE CREAM and just about every town has their go-to best ice cream place. In Northampton it is Herrell's. What I love most about Herrell's is that they make ice cream for everybody and every special dietary need. It is delicious, creamy, smooth, and they offer lots of great flavors. The actually created the "smoosh" technique for mixing in what you want making it your special cone.
But after 3 long days in the car with 2 dogs and a sick pup, I went for a classic. A cone that said it all, Joy, with a scoop of chocolate rolled in chocolate sprinkles. PERFECTION!
When you travel do you have any go-tos?
I am a home cook that does things my way. In my kitchen, I make breakfast, pack lunches, prepare snacks, and cook dinner. During the week, we eat real food that is homemade, organic, and local. On the weekends we do explore more of our local restaurants. I bake my own bread, juice fresh oranges every other day, and make my own kombucha and other weekly favorites.