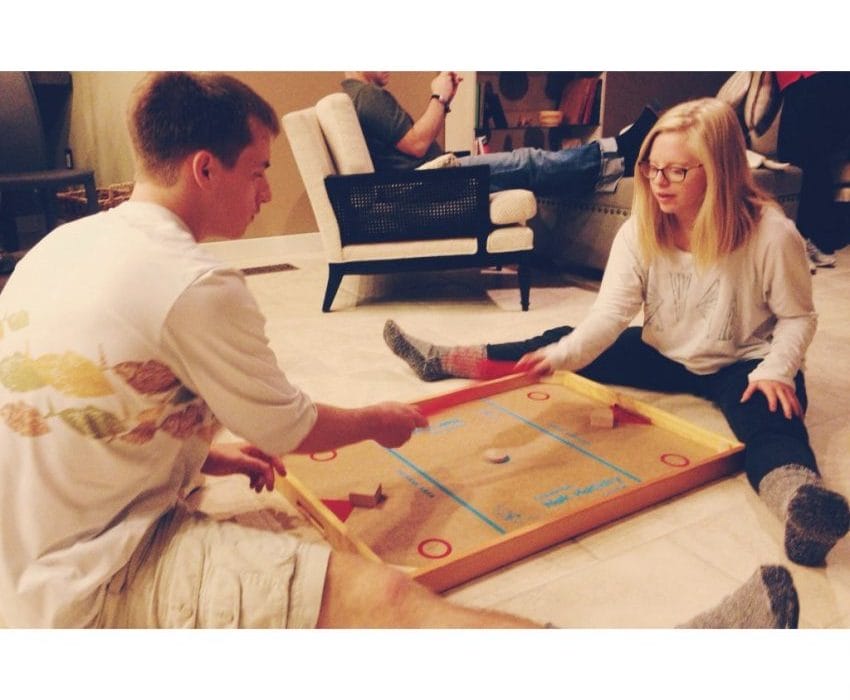 August 22, 2014
It was an easy morning.  We so took advantage of our cancelled flight last night and lounged in bed, rather than jumping out and hitting our workouts.  Well, his workouts.  Mine, this week, have been a bit later, but they got done.  It was nice not hearing an alarm clock at 4:30AM.  We will both go for a run later today, after we are settled in on the east coast and have stopped by a store to get all the plastic containers we need for Sam's dorm room.
Although David has been working out, the accident has put some extra weight on him, too.  So, we both have decided that we will eat well and stay active these next 11 days, despite being on the road. Traveling can be so hard on working out – between finding running paths, gyms, and a pool, you also have added stresses, which this trip has plenty of.  We will have 4 different beds and lots of driving miles once we land on the east coast; not to mention the emotion of dropping the twins at college.  It will be hard, but we are committed to each other to make it happen.
No flight cancellations today and we are on our way.  So, I decided to take advantage of what the airport offered – a trip to the spa – while we waited for the flight.
The twins occupied themselves in the lounge with games, while David read and did some work.
Many challenges lie ahead of us over the next 11 days.  Here's just a sampling:
4 different beds
5 different cities
2 college move-in days
Eating in school cafeterias – although I hear they're better than in our college days
A 98th birthday party
A 50th wedding anniversary
My mother's wonderful cooking;  the twins requested blueberry stuffed french toast, yum and ugh for our getting fit
Lots of driving, which we are not used to
The emotion of leaving the college campus once we walk out of that second dorm room
2 Foodie Cities, Saratoga Springs and Northampton
Traveling with people who do not eat the way we do
And I think the worst – that flight back to Omaha without the twins
So, Ready Set Here We Go….
 – DANA
HOW DO YOU HANDLE GETTING FIT ON THE ROAD?

Sherry is one of the TriWivesClub and LifeDoneWell co-founders and contributes to multiple blogs. She is a former co-owner of the California Apparel News and had a career in the healthcare industry. Her passions include traveling, real food, the environment, and animal rescue/welfare. She lives a healthy lifestyle and has been a vegetarian since 1987. She and her husband are parents to two rescue pups and reside in Connecticut.