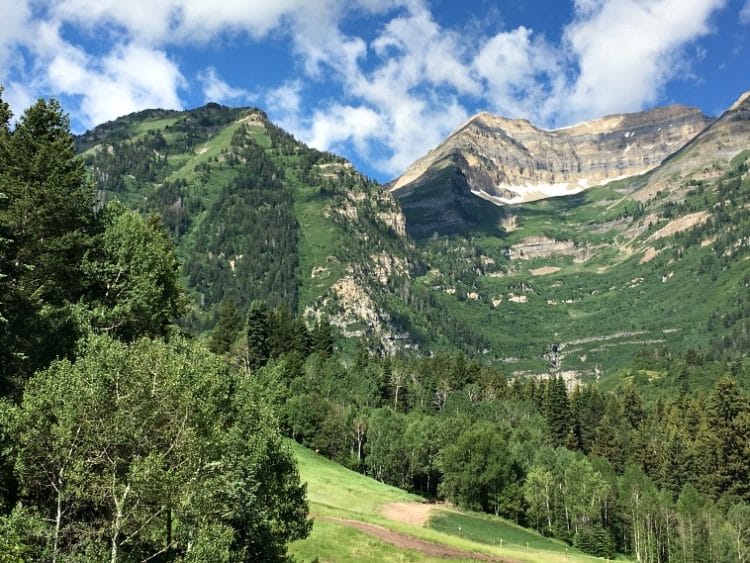 Deer Valley in Utah is NOT just for skiing. Summer in Deer Valley is filled with so many activities, it makes the season a must visit time of year.
Update 3/11/21: Here's a link to current information on Covid and the Deer Valley Resort.
If you're anxious to get away this summer where there are wide open spaces and tons of activities for summer fun, then look no further than the Deer Valley/Park City Utah area.
We've been to Deer Valley, Utah, on many occasions, but only to ski. And while it's our go-to winter vacation, everyone who lives there always tells us, "If you love Deer Valley in the winter, you have to come back in the summer."
So, when it came time to pick a spot to celebrate my husband's birthday, guess what was my first choice? And, oh, how right the locals were…
We've always stayed at the Montage Deer Valley. It meets all of our skiing needs and we consistently have good experiences, so why go elsewhere. I had to assume we would get the same level of service for summer activities in Deer Valley. And we did.
I was in contact with the Concierge and they helped me with all the bookings I needed for activities and dining. We had 5 days, so I had to pick our favorites to make sure we got it all in.
I have to say that what I disliked most about this summer vacation was that we had to pack a ton of stuff. The shoes alone took up tons of space. Besides regular shoes, we needed hiking, biking, and golf shoes. Then, there's all the clothes that go with each sport…
Hiking
I had really not hiked until we really started doing adventure vacations to places like Antartica and Alaska. Now it's become one of my favorite things to do on vacation. The Deer Valley area offers you tons of options when it comes to hiking and I mean tons.
Not only can you stay local with over 325 miles of trails in Park City, but you can venture out within an hours drive and find hundreds more! Plus, you can find trails for all levels of hikers. Most hotels can provide this information or you can get trail maps available online.
Many of the hiking trails are right by ski lifts, so you can take them up or down and then hike from there. Be aware that they do charge you to ride up. The cost is around $20.
We started in the ski areas surrounding the hotel on the first day and did a 3 hour hike. It was not the most difficult trail, but it's certainly not flat either.
For our second hike, we chose to go down to Sundance Resort and walk to Stewart Falls. While not too difficult in terms of climbing, it was a bit treacherous for me as the trail was narrow, rocky, and quite steep in spots.
But seeing the falls make the trek worth my effort. You can even stand under the freezing water if you so choose! We took the ski lift up halfway and then hiked the rest up and down the mountain.
Mountain Biking
I really wasn't sure about mountain biking. And in all honestly, seriously doubt I'll rush back to do this again. I'm not a cyclist by any means. My idea of a bike ride is to leisurely pedal into town on my Schwinn with a basket to the farmer's market.
My husband, on the other hand, does triathlons. He is a cyclist. That said, tribikes are a whole different ballgame from a mountain bike.
Hence, I asked the Montage to arrange a beginners 2-hour guided tour for us. They chose All Seasons Adventures and we couldn't have been more pleased. Dave, our guide, was most accommodating to our skill level and my fears.
While I had great fun on more open terrain, when it came to narrow, rocky trails, I had a great deal of discomfort and anxiety. I could just never relax and enjoy. My husband, however, flew across the trails with pure bliss and no fear.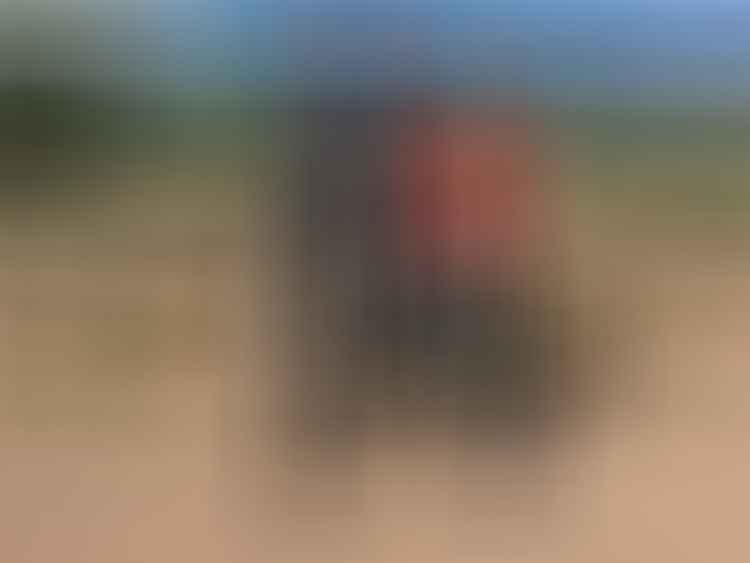 It's easy to go on your own, too. With over 400 miles of single track trails and plenty of places to rent bikes and equipment, you should be all set.
You can also go to all extremes. We saw a lot of people putting their bikes on the chair lifts and riding them down. Some even had padding of all sorts covering their bodies.
Golfing
Now I was in my comfort zone! The hotel gave me some of their favorite golf courses and after doing my research, I chose the Promontory Club and the Pete Dye course. It's a private club, but they allow non-members to play, too.
They also have the Jack Nicklaus course which is wider and more open. There are multiple choices for golf in the area, including public courses which will be much less expensive. So, just do your research.
Since we were only playing one day, we didn't want to bring our clubs. They were available to rent for $35 a bag. So, all we brought were our shoes and gloves. Not having rented clubs before, I was pleasantly surprised at the quality.
The club was gorgeous and so was the course. We had to play with a caddy and I'm so glad we did. Not being familiar with the course and the degree of difficulty present made having someone telling us how it played much more fun.
Plus, you just feel differently when you play with a caddy. Handing off your putter when you finish a hole truly makes me feel special.
Water Sports
You have quite a few choices for water sports from fishing to white water rafting to kayaking. Most of these activities are due to the crystal clear waters in lakes, rivers, and streams that proliferate the area.
White water rafting is available on the Weber and Provo Rivers. Not too scary, you'll find Class I-II rapids. For Class V, you need to venture to other areas of the state.
The Jordanelle Reservoir, east of the Wasatch Mountains, is great for kayaking, jet skiing, water skiing, and paddle boarding. You can rent your equipment from Jordanelle online before you go.
Eating
Update 3/12/21: Here is a link to the current status of Park City Restaurants.
While not exactly a sport, eating is one of my favorite activities so I'm including it here. I have to say I have always been impressed with the quality and options for dining in Park City. While my favorite restaurant from the last visit had closed, 3 new ones of similar quality replaced it.
The restaurant row in Park City is Main Street. You can pretty much find anything to your liking down the blocks. But, you also find nice options at all the resorts. Dining is pretty casual and moderately expensive. That said, you can find options at all price points.
I can confidently recommend Fletcher's, Riverhorse on Main, Firewood, Apex, and Tupelo. All had excellent food and service. Locals also recommended Handle and Wasatch Brewery for a beer. It's the first brewery in Utah and one of the first craft brewers in the U.S.
More Fun Summer Activities
Here are some other fun things you may want to check out. And if you're looking for a little break from all this exercise fun, the shops of Park City are amazing! You can get more information on all of this at Visit Park City.
Scenic Lift Rides
Rock Climbing
Outdoor Concerts and Festivals
Park Silly Sunday Market
Zip Lining Tours
Hot Air Ballooning
Horseback Riding
What's your favorite ski resort to visit in summer?

Sherry is one of the TriWivesClub and LifeDoneWell co-founders and contributes to multiple blogs. She is a former co-owner of the California Apparel News and had a career in the healthcare industry. Her passions include traveling, real food, the environment, and animal rescue/welfare. She lives a healthy lifestyle and has been a vegetarian since 1987. She and her husband are parents to two rescue pups and reside in Connecticut.