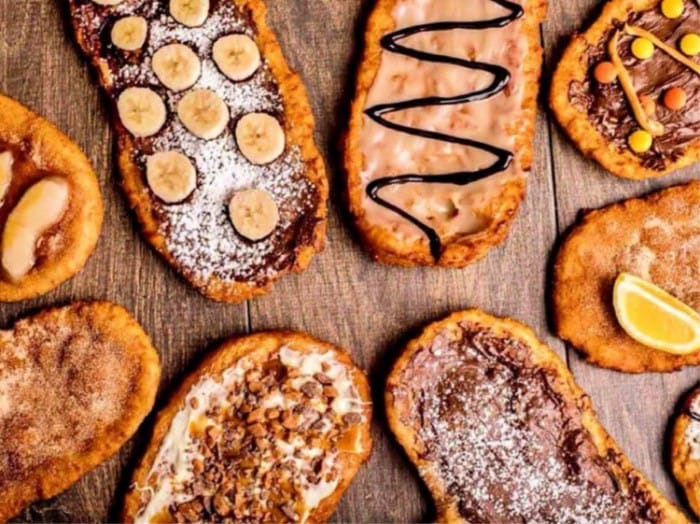 Québec City, situated on the banks of the St. Lawrence River, is one of North America's most beautiful and historic cities. It's also a fully established culinary mecca, with amazing local food, a burgeoning wine + craft brewery culture, and tons of hidden gems. After spending a delightful week there for Wanderful's Women in Travel Summit, here are my top five foodie spots in Québec.
Afternoon Tea at the Fairmont Le Château Frontenac
There's a reason this hotel (cough castle cough cough) is the most photographed in the world; it's truly a sight to behold. There's a sense of magic and majesty pervasive throughout the property. I half expected the candelabras to pop out and start dancing and singing.
Plus, the stunning water views and fancy atmosphere of high tea at the hotel's Champlain restaurant simply can't be beat. Afternoon tea included numerous freshly brewed pots of my choice of tea, a balanced mix of sweet and savory small bites, followed by generous dessert buffet. Highlights were a blue cheese and parmesan crisp lollipop and unbelievable clotted cream spread. Be still my heart.
A Generous Helping of Poutine
When in Canada, one must poutine. It's practically an unwritten rule. After all, this fare originated in Québec. Since poutine is generally reserved for nursing hangovers by the Québécois, I try not to take mine too seriously. There's no need to complicate or elevate poutine when it's so deliciously rib-hugging in its original form of French fries and cheese curds with gravy.
I prefer the low key, fast-food style dish from La Fabrique Montcalm. Ashton's is another laid back and classic choice, with multiple locations. Bonus: This comfort food is easy on your wallet too, at around 7 CAD for a heaping serving.
Hyper-Local Tasting Menu at Restaurant Légende
On one divine evening in Québec, I enjoyed the fish-forward, six course chef's tasting menu at Légende. It changes seasonally and is entirely based on what the chefs can source locally. My favorite course was pan-seared bay scallop, topped with dehydrated butter (think ultra decadent breadcrumbs), with roasted leeks and button mushrooms, in savory broth.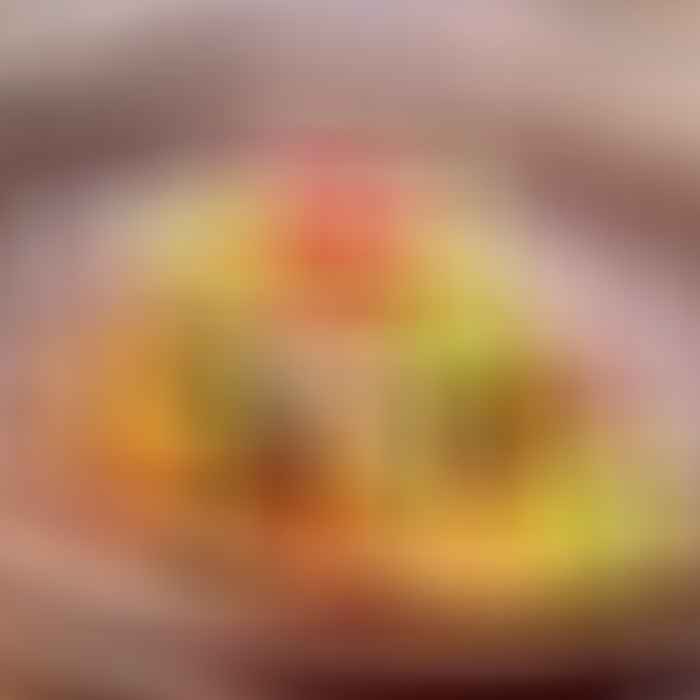 Tip: the whole table must choose the tasting menu option if you want to participate; no one can order a la carte. So choose your dining partners carefully. You cannot miss this fabulously gourmand experience- c'est magnifique!
Beaver Tails: The Dessert Gift That Keeps on Giving
When I heard there was an eatery called Beaver Tails, I was automatically intrigued. Beavers are Canada's national animal, so I embraced the weird name, found the restaurant (Queues De Castor in French), and dove right in.
A beaver tail is actually code for delectable pastry with diner's choice of toppings. The proprietor shared that maple (erable on the menu) was the most popular flavor, due to Québec province producing more maple syrup than anywhere else on earth. It was sweet and textural and the perfect finish to a day walking around the charming old city.
Croque Madame/Monsieur
As a veteran bruncher, I can't in good conscience ignore the realm of breakfast foods in my Québec round up. Enter a classic French choice, the Croque Madame. This legendary sandwich is essentially a fancy grilled ham and cheese, béchamel sauce, and a runny fried egg on top. (For no egg, order a Croque Monsieur instead.) Maison Smith and Chez Jules both have mouth-watering versions! And while I've lumped it in with breakfast foods based on the ingredients, a Croque Madame or Monsieur can really be enjoyed at any time of the day.
Overall, I loved my first trip to Québec City, in no small part due to all these amazing culinary experiences. Food is such a great way to get to know the culture and rhythm of any city, and I hope these suggestions pave the way for a killer Canadian getaway for Life Done Well readers. I can't wait to go back and eat my way through another week in Canada!

A Minnesota native, Katy is a freelance travel, food, and lifestyle writer currently based in Omaha, Nebraska. Besides contributing to the LifeDoneWell brand, Katy is a contributing writer and content creator for a variety of other print and digital outlets including Travel Awaits, The Reader, google's Touring Bird, Matador Network, and Modern Mississauga. She was also a popular Bridal Blogger for Wedding Essentials Magazine, an Omaha World Herald publication.
Be sure to connect with Katy on her personal instagram @ksprats, and her health food focused insta @healthkickmidwest.