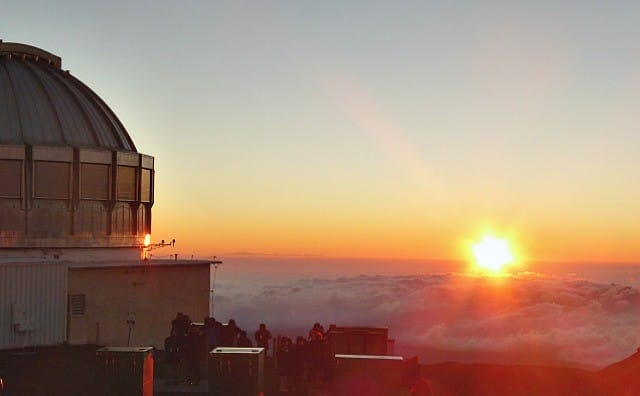 Dana and I have been to the Big Island of Hawaii many times for vacation and the Ironman World Championships. It is such a magical place that just never gets old. While we haven't gone for Ironman 70.3 race, known as Honu (green sea turtle), we know the island well enough to give you information to have a fantastic time. Plus, I was married at the host hotel, the Fairmont Orchid, and was just there in December.
We're going to give you food, fun, and spectating tips so you have everything you need to navigate both the race and hopefully, time you get to spend on the island before and after the race. Just remember the race is on Saturday and not Sunday and we hope you have already reserved a car – you really need one on the island!
FUN
There is a wealth of things to do on the island, so we hope you have some extra days to take advantage. We are also privileged to have close friends who live on the island, so we get all insider information. As such, we can offer you truly the Best of the Best with the Ultimate Insider's Guide to Food & Fun on Hawaii. While we have many favorites, if we had to narrow it down, here would be a few of our Really Don't Miss These Activities that make Hawaii unique.
Mauna Kea Observatory – This is such a stunning, gorgeous adventure, but you really can't do it on a whim. You need reservations and will be gone about 8 hours, so it's probably best to do after the race. Either way, there really isn't any hiking involved, so your triathlete doesn't have to worry. While you can drive, many people go to Mauna Kea with a guide. We were very fortunate on our last trip and got a guide very interested in astronomy and we stopped after going to the top and star gazed.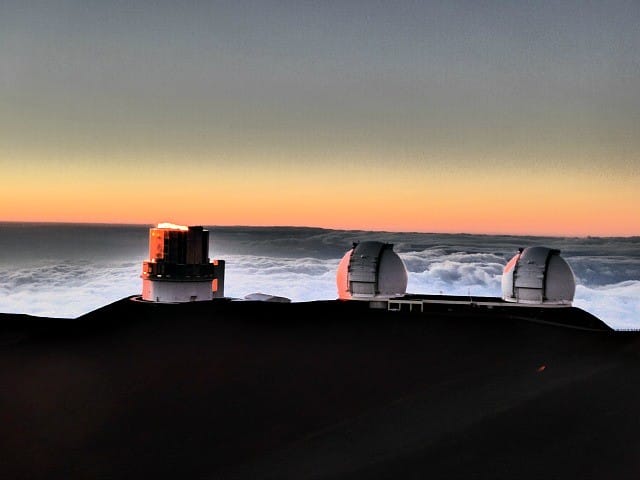 Kiholo Bay – Think turquoise water, abundant wildlife like sea turtles, few tourists, and clear fresh water pools in a lava tube. Take a trip up to Kiholo Bay and you won't be disappointed. This may be a trip you'll save for after the race as it does involve a bit of a hike.
Mamalohoa Hot Tubs – If you want to get away for an escape on your own, then get yourself to Mamalohoa Hot Tubs and Spa. Four triwives made this getaway a few years back and had such a great time. On the return trip to the hotel, we brought a bottle of champagne and stopped at the Strawberry Patch Restaurant for lunch.
North Koholo – This tip is part tourist/part insider and requires a car. There is much to do in the North Kohala area of the island. You can either try and cram everything in one day or make a plan to visit over several days. As you get further north, you'll notice a big change in the terrain, from lava fields to lush green and undeveloped pastoral fields. To the end of the road is about 60 miles. You will find multiple options of things to do in this area. Plus, on your way up or back, you can grab a bite to eat – we highly recommend Gill's Tacos – and then stop in Hawi and do a little shopping.

FOOD
Okay, the best food on Hawaii is going to be fresh fish. You just can't go wrong. We have written a post on our favorite restaurants on the island, but here's a few of our top selections.
Merriman's – This is such a nice restaurant and probably my favorite on the island. You can sample Hawaiian Regional Cuisine from locally sourced food. Reservations are highly recommended for Merriman's.
Napua – One of the locals told me about this place. It's actually on the Mauna Lani Resort and is part of a private club, but you can go there for dinner. We thoroughly enjoyed everything about the place and would definitely go back.
Original Big Island Shave Ice Company – This has the most amazing shave ice, made from all natural juice that the owner cooks himself. It's actually a food truck that parks in the Blue Dragon Restaurant parking lot.
Kona Brewing Company – If you're in the mood for beer and pizza, then you can't miss Kona Brewing Company. As the name suggests, it is located in Kona and it's a very popular and well-known restaurant.
Brown's Beach House – I'm adding this restaurant as it's located at the Fairmont Orchid and we had a lovely dinner on the patio the last time we were in Hawaii.
SPECTATING
Ironman 70.3 Hawaii is a very different course then the World Championships. While the latter starts and ends in Kona, this race starts at Hapuna Beach State Park and ends at the Fairmont Orchid.
Shuttle and Parking
If you aren't staying at the Fairmont, you can park at the Event Parking Lot on the grounds of the Mauna Lani Resort, which is right next door. Shuttle service will be provided from 4:30 am until 9 am from both the Fairmont hotel entrance and the event parking lot to the Hapuna Beach State Park parking lot and back. You can also catch a ride from the Fairmont hotel to the parking lot from 5:30 am until 6:00 pm. Keep in mind that no bikes, luggage, or equipment or allowed on the shuttles.
Swim
The swim takes place at Hapuna Beach State Park, one of the nicest beaches in the U.S. It's an age group roll out that starts at 6:44 am (have no idea where they got that time) and goes to 7 am. As you can imagine, the age group categories are huge. After the triathletes exit the swim, they head to T1 in the parking lot and then head out on their bikes.
Bike
The one-loop bike course will take the athletes on the northern course of the World Championships along the Queen K to Hawi and back to the Fairmont Orchid. After you see your triathlete get on their bike, you will have to get the shuttle back to the hotel before the cut off at 9 am. We never take cars out on the Queen K as there are usually closures. This means you'll have a few hours of down time at the hotel until your triathlete returns to T2 located next to the hotel.
Run
The 2-loop run course starts and ends at the Fairmont and will take place entirely on the resort grounds. It will not only wind through the fairways of the golf course, but also through its next door neighbor resort, the Mauna Lani. Just be sure your triathlete knows they can not run on the golf course prior to race day or they will be disqualified. The finish line at Honu Pointe is not far from T2 and you should have plenty of opportunities in between to see your triathlete.
Post-Race
They actually have a post-race lawn party on the grounds of the Fairmont catered by the hotel so it's not just pizza and water. The roll down for 70.3 World Championship slots will also take place during the party.
Make sure you check the Ironman website for updates. Ironman is also providing text service for family and friends to get race-related information through the race week… Text: IMOHANA to: 888777.

Sherry is one of the TriWivesClub and LifeDoneWell co-founders and contributes to multiple blogs. She is a former co-owner of the California Apparel News and had a career in the healthcare industry. Her passions include traveling, real food, the environment, and animal rescue/welfare. She lives a healthy lifestyle and has been a vegetarian since 1987. She and her husband are parents to two rescue pups and reside in Connecticut.