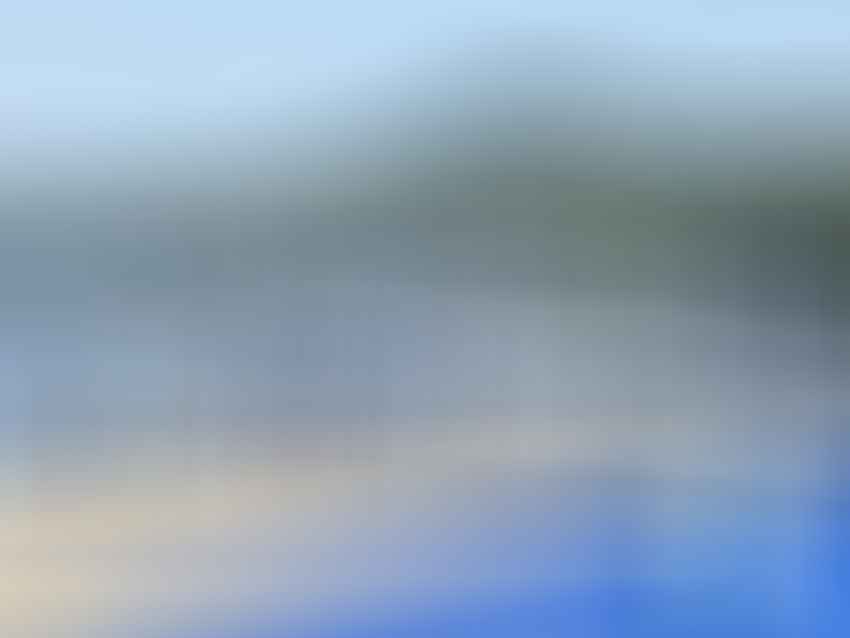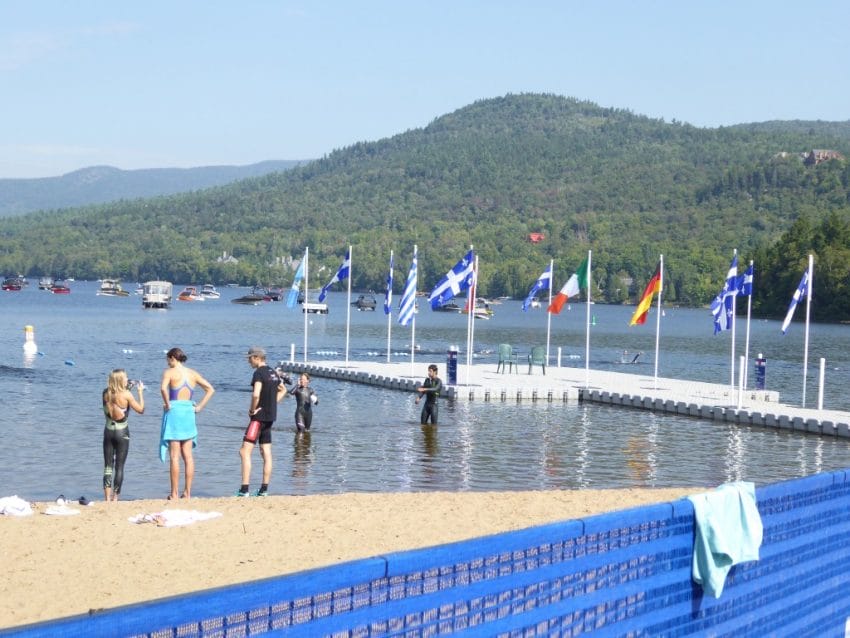 Hi everyone.  I've been scoping out the course for Ironman 70.3 WC and speaking to people in the know, so have some updates.  I will be attending a luncheon where I will get ALL the latest scoop, so please check back this afternoon for the latest and greatest.  Raining here as I write this – BOO – poured last night during the banquet (check Facebook later for a post on the event) – but then cooled off to a lovely evening.  Ironman went all out last night with a rock concert by a U2 cover band and fireworks.  Enjoyed by a full crowd of people!
SWIM
It took me about 10 minutes to walk to the swim start from the village around the Expo and that was with no pedestrian traffic and a moderate pace.  It will be a few more minutes to get to swim out, as its further down the road from the village, so judge what you want to do accordingly.  Bottom line – you should be able to get to swim out after your triathlete's wave goes off to see them exit.  The problem will be getting to bike out.
BIKE
The triathletes certainly have a bit of a run to get from swim exit to bike out, which means so do you!  This can be even more so depending on where their bike is located in transition.  Last year, Carl's was in the 2nd to last row by bike out, so it's a hustle.  And then gosh, you have to figure in the crowds.  I'm going to stay on the left of the chute, which is the village side and not the expo side, so I have access to bike out.
RUN
They've changed the run course this year and I'm hearing you have will 5 chances to see your athlete on the run.  More on this later, when I learn best viewing spots.
FINISH
It seems like there is a lot more room to maneuver if you're on the right side of the finish chute.  The left side is very narrow and should be difficult to navigate.  However, the bleachers are set up on the left side, so if you want to get a seat there…
Hope you're all enjoying Mont Tremblant.  Have met many nice people who read this blog, so i was thrilled.  Actually telling me they went to some of the restaurants we recommended.  Yeah!!!!  As I said, check back later and I'll have some great viewing information…
 – SHERRY

Sherry is one of the TriWivesClub and LifeDoneWell co-founders and contributes to multiple blogs. She is a former co-owner of the California Apparel News and had a career in the healthcare industry. Her passions include traveling, real food, the environment, and animal rescue/welfare. She lives a healthy lifestyle and has been a vegetarian since 1987. She and her husband are parents to two rescue pups and reside in Connecticut.