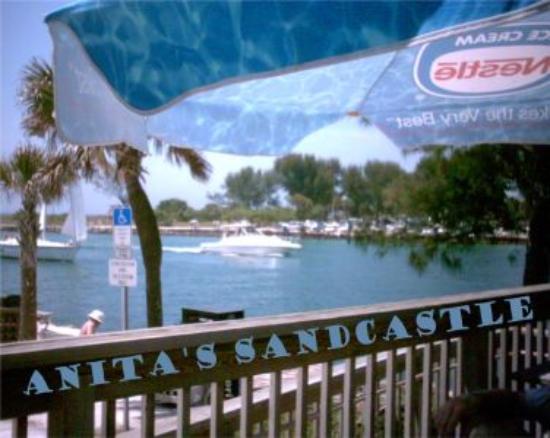 We're here with updates to our posts from last year's race:  Rev3 Venice, FL – Food & Fun, Places to Eat and Things To Do.  Most of the items are still current, but I've given you those that aren't and a couple of new events to check out.  Hopefully, this helps you have a good idea of what you want to do and where to eat while you're in town for the Rev3 race.
Rev3 has added a Kid's Triathlon to their schedule this year.  It will take place early Saturday morning, Nov. 8 for kids ages 6 -14.  You can register on-line and find out more information.
The Sea Venice Dolphin & Sea Turtle statues around town have been taken down and auctioned off.
The Full Monty and Late Nite Catechism will be playing at the Venice Theater.
Pineapple's Island Grill has now changed to Classics Steakhouse and Nightclub as of 10/1/14.  They still have an outdoor area and Tiki Bar, plus live music for dancing.
Luna Pizza & Ristorante is still open even though the link to the restaurant doesn't!  Their phone is 941-412-9898.
I couldn't find any concerts going on at Centennial Park.
There's a Venice Farmer's Market downtown on Saturday morning, Nov. 8.
There is a Sarasota Chalk Festival going on from Nov. 10 – 17 in Venice this year.  This is a festival for street painters – and they literally do art work on the streets – but the public is encouraged to participate.  There is also music, dance, food, and drink and it's for all ages.
If you are staying even longer, the Venice Blues Festival takes place on Nov. 15 with some great entertainment.
Have a great race all you triathletes and enjoy the day and beach all you trisupporters and be sure to say hi to our great friend and Rev3 Venice volunteer, Bobbie...

Sherry is one of the TriWivesClub and LifeDoneWell co-founders and contributes to multiple blogs. She is a former co-owner of the California Apparel News and had a career in the healthcare industry. Her passions include traveling, real food, the environment, and animal rescue/welfare. She lives a healthy lifestyle and has been a vegetarian since 1987. She and her husband are parents to two rescue pups and reside in Connecticut.