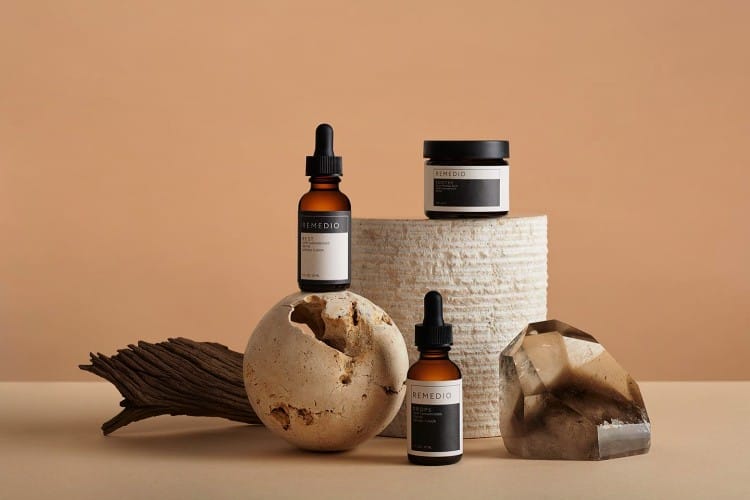 If you are thinking about trying some CBD products, you aren't alone. There has been a boom in CBD everything. It can help with pain, aid digestion and help reduce anxiety, among other things. There are even CBD oil products you can use on your pets!
I am a CBD user and it has been a wonderful addition to my daily regime. I use it for myself and my pets and honestly, I love these products so much. They are especially helpful for my arthritis. As it is getting cooler, CBD oil is a savior for my joints. I can get through the day without the pain. Yay!
Why am I hearing more about CBD products lately?
You're not crazy. You have been seeing and hearing more about these products since the pandemic started. Remaining healthy, both mentally and physically, during this coronavirus outbreak is crucial. In fact, research is showing more people are relying on home-based self-care routines to manage their anxiety and stress.
During these uncertain times, it is no wonder why CBD businesses are seeing an uptick in sales of their products. It is important to know though that CBD items are not the same as getting high.
Is CBD oil safe?
For most people, CBD products are entirely safe. However, there may be risks for some people. According to the Mayo Clinic, CBD side effects may include dry mouth, diarrhea, reduced appetite, drowsiness and fatigue. Ask a medical professional before starting any CBD product. Be advised that it can interfere with other medications, such as blood thinners.
What is CBD good for?
There are many common health problems that have been found to be helped by CBD oil. It may ease symptoms of anxiety and depression, and has even been found to help those dealing with acne and heart disease. CBD can also provide natural pain relief for those with cancer.
How Is CBD Oil Different From Marijuana?
CBD is now widely available across the country and can be found everywhere from health food stores to your local grocery store. It is important to note the difference between CBD oil and marijuana. They are NOT the same thing. CBD oil can be extracted from a cannabis plant, but it doesn't have the level of THC to create a high like marijuana does.
For most people, it just helps them feel less stressed and anxious and more relaxed. No matter if you choose a CBD oil, edible, tincture or other similar product, you don't have to worry about a need for late night taco runs. Check out these 6 CBD products that will make you a believer in this new science.
6 Sensational CBD Oil and Tincture Products
1. CBD Tincture Pumpkin Spice Latte, CBC Living, $50
For those who can't get enough of PSL everything, now your daily tincture dose can have it too. This pumpkin spice latte flavor makes this product extra tasty. Savor the flavors of fall with new CBD Living Pumpkin Spice Latte Tincture. It's available in two strengths – 300 mg and 750 mg – and is easy and convenient. Since it is THC-free, it is ideal for beginners. Users have reported fast, sustained relief of anxiety.
2. Companion's Best Day Full Spectrum Hemp Oil, Homescape Pets, $26
I give these drops to my beloved Zoe and Bo every day. It has had amazing results for them and I'm so pleased with it. This oil is a simple, limited ingredient, natural pet supplement. It is for the common ailments of that create pain and/or anxiety in adult dogs and cats. All these products have been created with natural and organic ingredients and are super gentle.
Companion's Best Day is a full-spectrum hemp extract that provides safe, effective and all-natural overall health support for dogs and cats. For those with anxious dogs or scardy-cats, this easy to administer CBD oil might be what you are looking for.
3. Day & Night Formula, Remedio Wellness, $89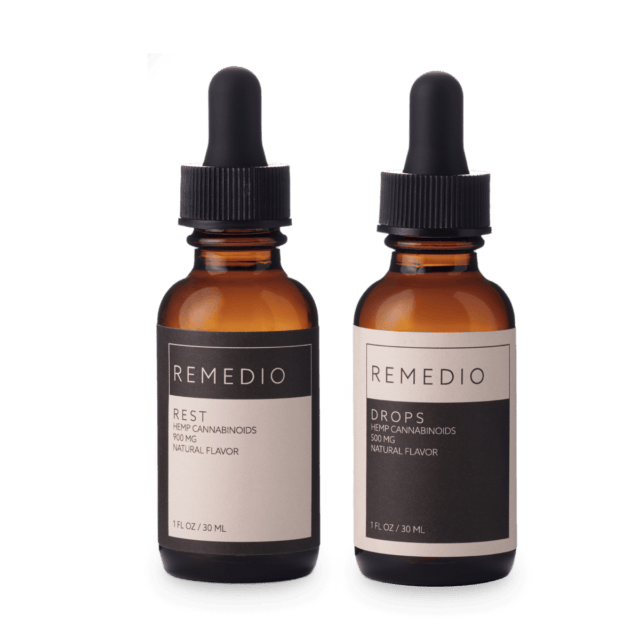 The Day + Night Formula combines the 500mg Drops with 900mg Rest Drops for those who are looking for balance and calm throughout the day and night. This CBD product has a mild, natural flavor taste and fits in well with a daily self-care routine. It is a plant-based formula which delivers balance of body and mind and a reduction in pain.
4. Soothe Balm, Remedio Wellness, $49

The Soothe balm is one of the strongest topical formulations on the market, with 1000mg of broad-spectrum hemp extract in every jar. It is made from a blend of all-natural organic ingredients and essential oils, and is scented with hints of frankincense and lavender.
This salve is deeply moisturizing and helps to diffuse pain, discomfort and inflammation. Soothe visibly repairs and renews your skin and encourages muscle recovery.
5. Pure Relief CBD Cooling Cream, Vitagenne, $54.99
The rapid cooling effect of this Pure Relief CBD cream supports joint and muscle relief. Similar to CBD oil products, this cream includes pure all-natural CBD Isolate and other ingredients. It is moisturizing, soothing and cooling when applied to sore muscles and joints, especially after exercise. Experience the benefits of this topical CBD formula for genuine, natural results.
6. CBD Bath bomb, CBD Living, $14
CBD Living Bath Bombs will enhance your bath-time ritual. You can relax with 100 mg of CBD, as well as invigorating scents and natural moisturizers that will leave your skin feeling soft.
Utilizing their 'Skin Retention Technology', the bath bomb allows nutrients to better penetrate the layers of the skin, and stay on the skin longer. This provides lasting relief. Plus, it's available in 5 scents: Amber Bergamot, Coconut Lime, Eucalyptus, Lavender and Pumpkin Spice (limited).
No matter which CBD oil or tincture product you use, make sure that it uses organic, natural ingredients. Be sure to consult a medical professional if there are any concerns about using these products.
Have you tried CBD products? Did they work for you?
I am a home cook that does things my way. In my kitchen, I make breakfast, pack lunches, prepare snacks, and cook dinner. During the week, we eat real food that is homemade, organic, and local. On the weekends we do explore more of our local restaurants. I bake my own bread, juice fresh oranges every other day, and make my own kombucha and other weekly favorites.