Are your travel memories starting to fade? If you're like me, you haven't ventured far from home since the pandemic started. I actually haven't travelled since last December. Even my ski trip for last March got cancelled.
Normally, I would have had several good vacations and maybe a couple of 3-day weekends under my belt by now. But, not this year. So, how have I been coping with my travel withdrawals?
Well, besides a few things like reading travel books and watching movies that remind me of my beloved escapes, I have found a few ways to trigger my travel memories at home. Here's what Dana and I have been doing lately…
How to Trigger Travel Memories at Home
Bring the Taste Home
Dana…Travel has taught me so much about food. From the history and culture of food to the growing and preparing. When I travel, visiting farms and farmers' markets are a must. When in Southern France, beautiful and delicious carrots are stacked sky high. I always had so many questions about them and over the years, learned so much.
This year, I decided to grow my own on the farm. They are often referred to as Paris Carrots or Rondo. I now have a great memory every time I harvest and prepare this magnificent produce.
Sherry...When I was in New Zealand, our friends introduced us to some of the best chocolate we've ever tasted, Whittaker's. While we brought tons home from our trip several years ago, of course, they are all gone.
So, knowing you can't buy it in the States, I did a Google search and found where I could buy it online. We are now enjoying multiple flavors and trying our best to make it last. Every time I grab a piece, I long to return to New Zealand.
Spark Memories with Photographs
There are multiple ways you can use your pictures to always have travel memories. I recently started using my travel photos to make my own cards online, since I didn't want to venture out to buy a card. I did this in May for an Anniversary card for my husband.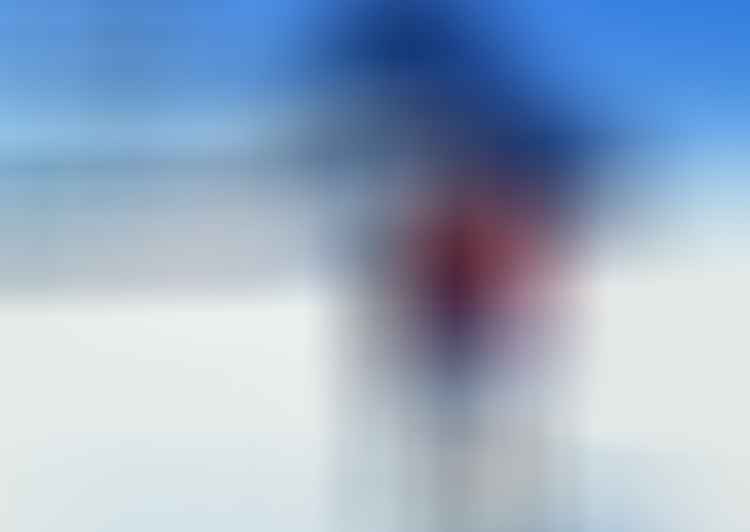 The other thing you can do with pictures is create picture books. It's a good way to organize your photos and really gives you something to do! Plus, it's fun and can keep the kids occupied. I've done multiple books for our trips to Alaska, Antarctica, and when my husband did Ironman Kona.
One site you can use is Shutterfly and it couldn't have been easier for both projects.
Recreate a Food Experience
The possibilities are endless here. Think of some of your favorite travel spots and then create an authentic menu and share it with family and friends on zoom.
For instance, afternoon tea has always been one of my favorite things about England. Since I have a very close friend who lives there, we recreated a Tea Party and enjoyed it on zoom together. You can go crazy and even dress the part! I can also envision a lot of fun with Hawaii, Spain, and how about a pizza party for Italy.
One of my absolute most amazing memories is actually very simple. My husband and I were given baguettes and cheese as a travel snack when we left Chateau Vault D'Lugny in France. It was warm out and as we traveled, the cheese started to melt.
When we stopped along the way to enjoy, it was warm and gooey and couldn't have been more perfect. I surprised my husband with a baguette au fromage for lunch one day. Needless-to-say, it was a hit!
Bring the Scent Home
If you think about it, the smells you experience when traveling are endless. From food to flowers to the air we breathe, we are bombarded by both good and bad aromas everyday.
Some of my scents that trigger travel memories include the aroma of lavender fields in Tuscany…The odor of penguin guano in Antarctica (okay, may sound disgusting, but until you've experienced it…) and no, I don't want to bring it home, but the thought does trigger one of my most amazing travel memories.
The smell of cooking meat from food trucks in Austin…A blast of cool, fresh air in the morning on a boat in Alaska…The wonderful smell of toiletries in the shower at Claridge's Hotel in London…The smell of a pistachio eclair from a bakery in Venice…The smell of ocean air when you step off the plane in the Seychelles…I could literally go on and on!
Smells are an amazing memory trigger and easy to recreate…well, maybe not the penguin guano!
Fill the Air with Music
Calypso music, accordions, a song on the radio as you drive through France, hula music…any of these can trigger a place we've visited…like these Croatian musicians who entertained us on a Sail Croatia cruise in 2019.
You can easily find this music through and music app like Pandora or Amazon music.
Bring Art to Your Rooms
Many years ago, my husband and I started collecting a little piece of art from every place we visit, at least for our international travel. For the most part, they certainly aren't anything major. In fact, my favorite thing to do is buy from a street vendor or a little local art or novelty shop.
What makes this so special is every time I walk by the piece, I am reminded of say walking down a winding brick alleyway in Eze in France and I smile.
Pre-pandemic, some of the pieces were scattered around the house while others were relegated to a closet. But, not any more. We decided to put most of our artwork hanging in our bathroom, so we get to enjoy it everyday. A few others have been placed as anchors on our fireplace mantel.
If you haven't been doing this, I highly recommend you do so when your travels begin again.
What do you do to keep your travel memories alive?

Sherry is one of the TriWivesClub and LifeDoneWell co-founders and contributes to multiple blogs. She is a former co-owner of the California Apparel News and had a career in the healthcare industry. Her passions include traveling, real food, the environment, and animal rescue/welfare. She lives a healthy lifestyle and has been a vegetarian since 1987. She and her husband are parents to two rescue pups and reside in Connecticut.