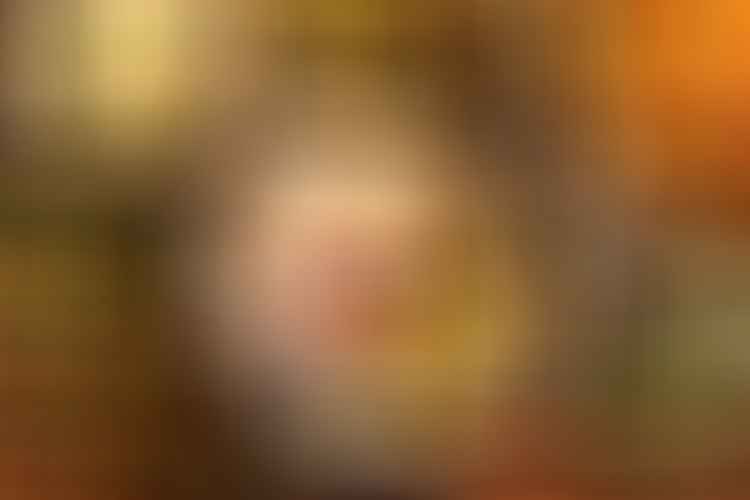 If you are short on time and space and want to de-stress, these 15 Make-Ahead Thanksgiving Recipes will help make the big feast easy and relaxed!
Just because Thanksgiving may look different this year and your table may have fewer chairs, there is no reason to cut back on all of your favorites. These 15 make-ahead Thanksgiving recipes will make the day easier, while still tasting delicious.
Thanksgiving can certainly be stressful when you are trying to get everything out on the table at once. And this year you may have fewer helpers to help get the job done! That's why these make-ahead Thanksgiving recipes are the perfect choice for today!
But the best part of making dishes well before the meal is that it opens up your time to do more than cooking! You can get that done over the span of a few days and then simply relax and enjoy Thanksgiving day with family and friends…even if it's over zoom!
These recipes can also easily be made ahead of time and put into the oven while your turkey is resting. That will give them the perfect amount of time to warm, just remember to take them out of the refrigerator or freezer to start to bring to room temperature before placing in a hot oven.
Make-Ahead Thanksgiving Recipes
One taste of this from-scratch Homemade Green Bean Casserole and you'll never make it any other way again.
This make-ahead Turkey Gravy recipe is not only the best tasting gravy you will ever have, but is just another step in making Thanksgiving Day easier to handle. Make sure you have leftovers for an open face turkey sandwich.
This cheesy Vegan Mac and Cheese recipe will satisfy everyone's cravings on Thanksgiving and will make the vegan in the family very happy.
This Sweet Potato Casserole is a fantastic side dish for the holidays. Mashed sweet potatoes topped with toasted marshmallows and a brown sugar streusel – how can that be bad! And truly a Thanksgiving classic.
This easy make ahead Cranberry Sauce is full of flavor. You can make it long before your other side dishes and forget about it until dinnertime. We just love the cranberry sauce for the leftovers too. It is so delicious on sandwiches.
These fun turkey Deviled Eggs are adorable and tasty! Great for an appetizer while the rest of the meal is cooking. A great way to get the kids involved and have fun!
This delicious Sausage Stuffing can be put together two months in advance, saving yourself some precious time on Thanksgiving! Yes, I said two months.
This Corn Casserole from scratch is easy and yummy! This is a must make dish!
These creamy and flavorful Instant Pot Mashed Potatoes cook up fluffy every time in just 8 minutes! Have you made mashed potatoes in the instant pot yet? This is the perfect time to try and save oven space.
This Apple Cranberry Walnut Salad is an autumn-inspired salad that takes just 4 ingredients to make. We always love to have a salad on the table.
Bonus – Desserts!
This is our go-to Pumpkin Bread Recipe that we make every fall! Plus, it can be frozen and eaten anytime.
Easy to make, silky, smooth and magically delicious, this Pumpkin Pie (with canned pumpkin) is the perfect holiday dessert! Or if you're ambitious, make our homemade pumpkin puree ahead of time and substitute for the canned.
To savor all the fall flavor, I couldn't resist making this Pumpkin Cheesecake. This may be vegan but no one will even know…
Gooey rich caramel and sweet brown sugar crumbles elevate Caramel Apple Pie to a new level. Apple pie is a must and it is the perfect time to use all those fresh apples.
Do you have any make-ahead Thanksgiving recipes we should know about?
I am a home cook that does things my way. In my kitchen, I make breakfast, pack lunches, prepare snacks, and cook dinner. During the week, we eat real food that is homemade, organic, and local. On the weekends we do explore more of our local restaurants. I bake my own bread, juice fresh oranges every other day, and make my own kombucha and other weekly favorites.