Swap out the meat for these alternative dishes and make a delicious meal sans the meat! Try any of these 20 favorite Meatless Monday Recipes and you will be sure to impress!
Have you heard of Meatless Monday? It's a movement to encourage people to use less meat and promote a healthier lifestyle. It's also a great way to save money at the checkout line and help the environment. There are so many delicious Meatless Monday Recipes that you can incorporate into your meal planning!
Hopefully, you have heard us talking about veggie forward for a while now. We love being veggie forward for a variety of reasons – number one being that we love growing our own veggies. Beyond that, we know the more colors you add to your plate the better it is for you.
We have been conditioned to think that we need a meat option on the dinner table for protein. But that simply is not true.
You'll be amazed to find out that foods like beans, rice, lentils and fish (not part of a vegetarian diet but some people will just eat fish who are otherwise vegetarian) have the same amount of protein as a piece of chicken. These Chickpea Sweet Potato Veggie Burgers are a perfect example.
Besides, if you stick to the same proteins and starch, you are most likely not getting all the nutrients you need from your food. And if you have kids, adding colors to your meals using vegetables is a great way to get them to eat more vegetables. For kids, you can also cut them in different ways to add texture and fun to their plate.
In my house, we use food as vitamins and supplements. We prefer to use foods that have those vitamins and supplements in them regularly. For example, I know I need Vitamin D, so I eat a lot of mushrooms on a regular basis. I love mushrooms anyways, but finding ways to add them daily into my meals is always a plus.
Now, my family still loves our meat, chicken, and fish, but we also enjoy a good veggie meal. Veggies help us get out of a food rut. You can literally add new vegetables to your meal every day. Most are low in calories and rich in nutrients. So, you can optimize nutrition while preventing food boredom.
FAQs
What are your favorite ways to cook vegetables?
Roasting – Roasting vegetables is easy. You simply toss with a little EVOO, salt, pepper or other seasoning of your choice and roast. What I love most is that it brings out the vibrant colors and has a robust smell.
Steaming – Steaming vegetables is the purest way to enjoy after eating them raw. To steam, simply add a water to a pot, bring to a boil, and add your veggies to the steamer basket. It is best to steam until just done and not overcook. you want them more al dente.
Are frozen vegetables as good for you as fresh?
I believe fresh are always better, but if you have to use frozen, it is just fine. Frozen vegetables can be used in any vegetable dish. They make it so easy to make a quick vegetable soup, because you can buy mixed vegetables or any variety you like and ones that might not be in season. I tend to add some fresh for texture.
We just suggest defrosting fully and putting in a colander to drain well. If you are using frozen vegetables and do not drain, just take into account that you will have additional moisture in your dish.
What are the best ways to get protein in your diet if you eat vegetarian?
Beans and legumes are high in protein. High protein beans include great northern beans, soybeans, lentils, large white beans, Borlotti beans, split peas, chickpeas, cranberry beans, black beans, pinto beans, and kidney beans. Plus, beans have no saturated fat and are full of fiber.
If you are looking for vegetables that are high in protein, we suggest spinach, kale, Brussels sprouts, artichokes, mushrooms, broccoli, green peas, snow peas, asparagus, and sweet corn.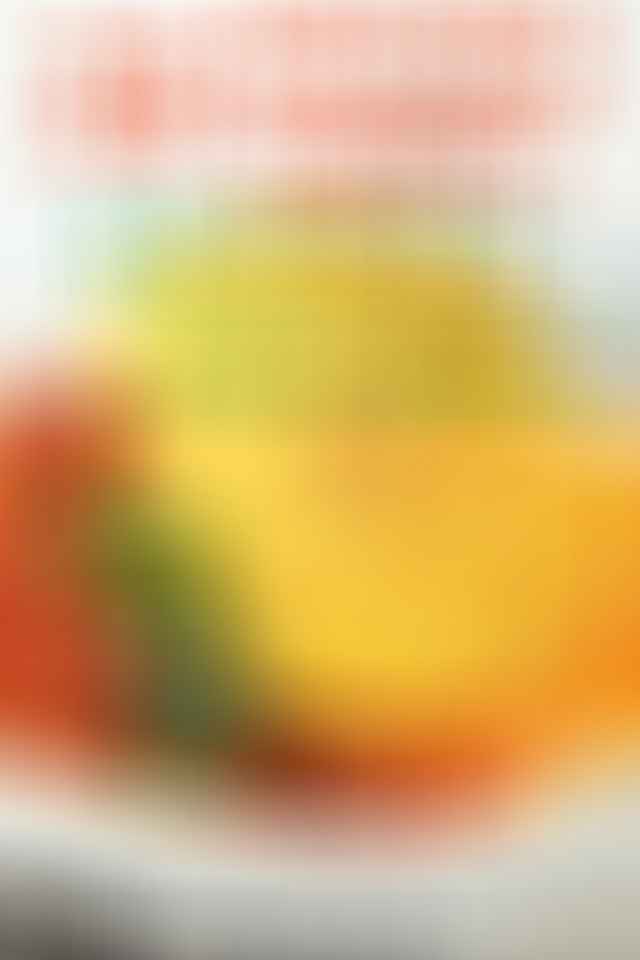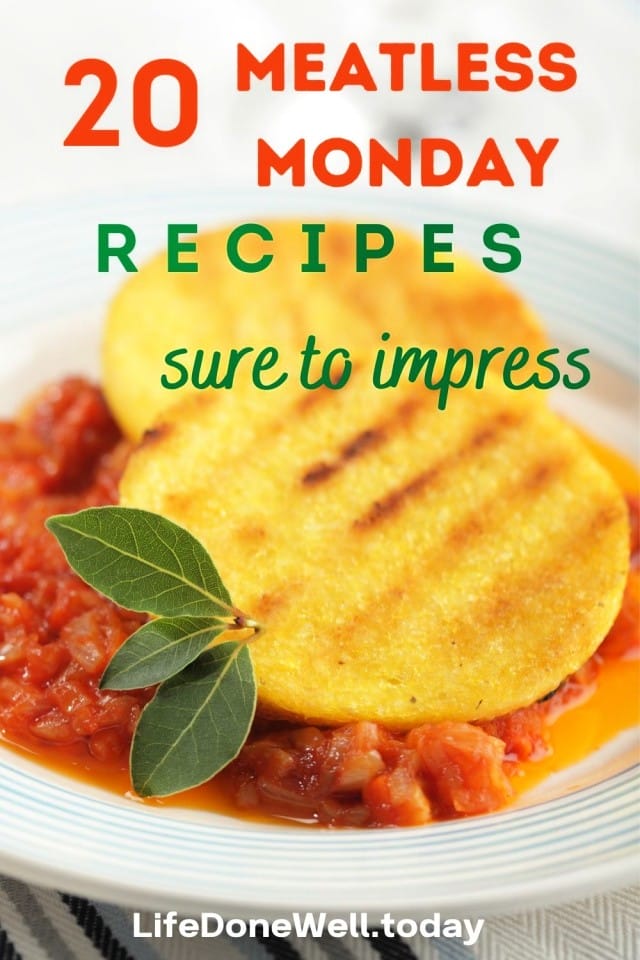 What are some great ways to add more vegetables into your daily life?
Making chips is a fun and colorful way to eat veggies.
Make veggie noodles in place of pasta.
Use in your smoothies such as kale and spinach.
Use lettuce in place of bread and wraps for sandwiches.
Always have veggies around to snack on.
Eat more veggie soup.
We've rounded up some pretty delicious recipes for Meatless Monday! You'll find some of your favorite comfort foods or recipes transformed into a meatless option! We think you'll be pretty surprised at how good they are!
Above all, don't look at Meatless Monday as a chore. Instead, think of it as an adventure and a way to get your family healthier. Eat vegetables you usually do not eat and most of all, try a new recipe!
20 Meatless Monday Recipes Sure to Impress
Swap out the meat for these alternative dishes and make a delicious meal sans the meat! Try any of these 20 favorite Meatless Monday Recipes and you will be sure to impress!
What's your favorite recipe for Meatless Monday?
I am a home cook that does things my way. In my kitchen, I make breakfast, pack lunches, prepare snacks, and cook dinner. During the week, we eat real food that is homemade, organic, and local. On the weekends we do explore more of our local restaurants. I bake my own bread, juice fresh oranges every other day, and make my own kombucha and other weekly favorites.