Every Sunday, I prep for the week ahead and yogurt cups are one of the top items on my list. Now, I am in no way a health care professional, a nutritionist, or any other type of specialist. I am just a mom, wife and all around crazy person – married to a triathlete – who's always trying to up my game and do what I feel is best for myself and my family. I base my dietary decisions on what I read and what I hear from my health care professionals and nutritionist.
So here is what I do and why…
We are not into taking pills and supplements and try to use as many real foods and essential oils (pure ones) to meet all of our needs and it seems to be working for us. I make my probiotic power boosts at home and hubby's are pre-made for the week to take to work. We like to have a mid-morning snack that is loaded with protein, but can also easily function as a light meal.
Here is how I make my NuttZo Probiotic Power Boosts…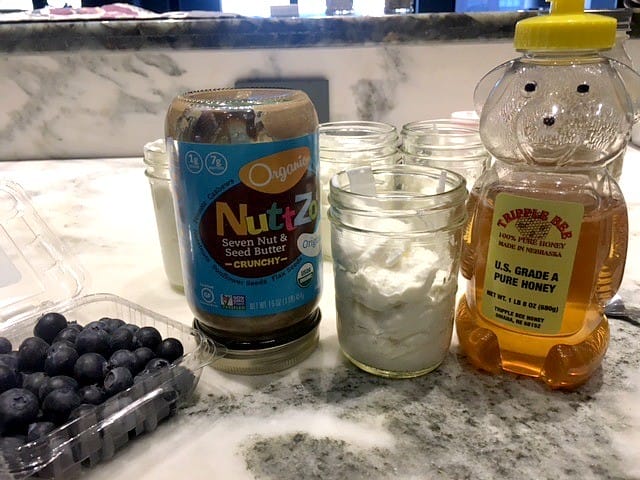 Greek Yogurt – I use this for probiotics to help with gut well-being. If we need an extra boost, we mix in a drop of essential oil, like our Young Living DiGize. I use whole milk greek yogurt and you can read why here.
NuttZo – We love not only the taste of NuttZo, but find it's the best nut and seed mixture we've tried. Organic, real, and you have so many options. Each combination is loaded with superfoods that we love, like cashews, almonds, flax seeds, chia seeds, and more. It's basically the only nut butter we use in our house.
Berries – We use all kinds of berries and love the variety. They are packed with goodness we all need and taste great.
Honey – It makes a great healthy morning boost of carbs.
DiGize – This is used when we need an added gut boost (although I love it anytime).
So, here's how easy it is to make these boosts. While I do mine on Sundays, you, of course, can make yours anytime. Just take 5 small ball jars and layer the ingredients in this order:
3/4 cup whole milk greek yogurt
2 tablespoons whatever NuttZo you happen to have opened
Mix the two together in the jar.
Layer in a small handful of berries (I use raspberries and blackberries in the beginning of the week and then blueberries in the last two jars for the end of the week).
Squeeze about a teaspoon of honey on top.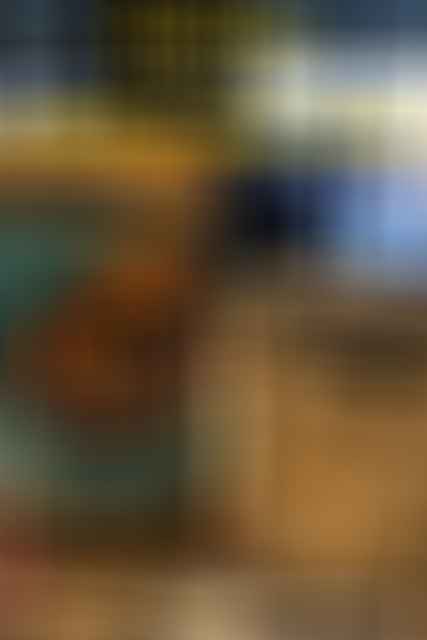 Sherry is one of the TriWivesClub and LifeDoneWell co-founders and contributes to multiple blogs. She is a former co-owner of the California Apparel News and had a career in the healthcare industry. Her passions include traveling, real food, the environment, and animal rescue/welfare. She lives a healthy lifestyle and has been a vegetarian since 1987. She and her husband are parents to two rescue pups and reside in Connecticut.